This Wednesday the State of Ohio filed suit against five big Pharmaceutical Firms alleging that they undersold the risks of potent opioid drugs. Drugs like OxyContin and Percocet are used to reduce pain symptoms in patients, but have led to mass addiction. Attorney General Mike DeWine stated, "We believe the evidence will also show that these companies got thousands and thousands of Ohioans, our friends, our family members, our co-workers, our kids, addicted to opioid pain medications. These drug manufacturers knew what they were doing was wrong, but they continued to do it anyway."
The State of Ohio claims that big Pharmaceutical companies have caused patients to become addicted since they have not adequately described the risks associated with taking the drugs. DeWine stated, "We believe that the evidence will show that these pharmaceutical companies purposely misled doctors about the dangers connected with pain meds that they produced, and that they did so for the purpose of increasing sales."
Patients often form physical and psychological dependencies to opioids like OxyContin and Percocet. Once patients are no longer able to obtain the prescribed drugs, they often turn to the street for opioids and sometimes heroin. Big pharmaceutical companies minimizing the risk of addiction in order to increase sales leads to a slippery slope. Some are even comparing these unethical marketing strategies to that of the tobacco companies during the 1990's.
Have you or someone you know been harmed by addiction to legally prescribed opioid drugs? Have you been wondering how to deal with a problem with prescription pain pills? Were you given adequate knowledge and warnings about the risks related to using legally prescribed opiates? If so you should immediately contact an attorney to seek relief for the potential damages that you have incurred. The Bruner Law Firm has represented thousands of clients in Northwest Florida against major corporations in lawsuits related to personal injuries. If you or someone you know has been injured please contact The Bruner Law Firm by phone (850-243-2222), or visit our office in Fort Walton Beach 0r Panama City. It makes sense to talk to Vince.
---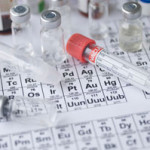 If you are thinking about a Multistate Fungal Meningitis Outbreak Lawsuit the experienced attorneys at the Bruner Law Firm have the experience to help with your claim. Fungal meningitis lawsuits are being filed throughout the nation after contaminated steroid injections from New England Compounding Center were linked to hundreds of illnesses in more than a dozen states; some even resulting in death. A Multistate Fungal Meningitis Outbreak Lawsuit is one way to try and obtain justice from an inexcusable tragedy.
NECC Epidural Steroid Recall
In September of 2012, the CDC recalled three lots of preservative-free methylprednilosone acetate from NECC used in epidural steroid treatments to relieve back pain. The recalled epidural steroids were distributed to 76 facilities in 23 states. Some 14,000 people are known to have been injected with one of the contaminated steroids. Following the NECC epidural steroid recall, the company shut down production. NECC ultimately recalled all of its products and lost its operations license on October 6, 2012. The firm is now the subject of a criminal investigation by the U.S. Department of Justice.
How to tell if you're infected
Commons symptoms of meningitis associated with the recalled methylprednilosone injections include:
Slurred speech
Fever
New headaches; exacerbation of headaches
Light sensitivity
Stiff neck
Increased pain, redness, or swelling at/near the place of injection
Weakness in numbness in limbs or other parts of the body
 Multistate Fungal Meningitis Outbreak Lawsuit
If you or a loved one have been inflicted by this terrible tragedy, then it may be time to file a Multistate Fungal Meningitis Outbreak Lawsuit. Call the lawyers at The Bruner Law Firm today for help at 1-800-BRUNER-1 or 850-243-2222.
---