Peggy Bruner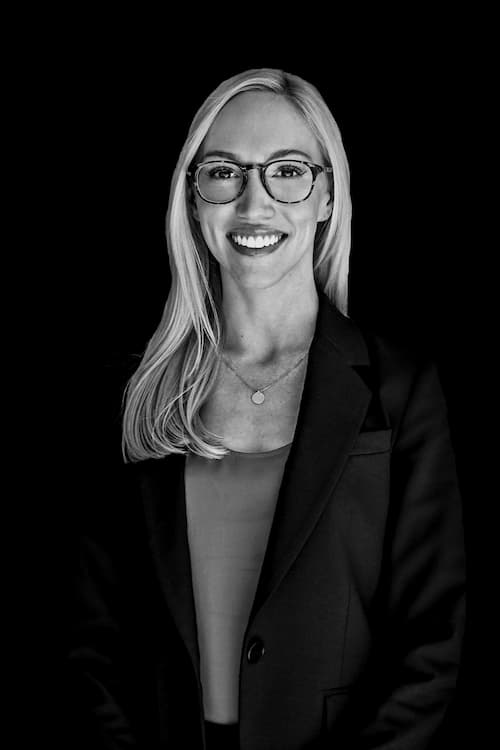 Peggy was born and raised in Fort Walton Beach, Florida, and is the daughter of Vincent Bruner and Laurie Bruner. Like her older brothers Vince and Drew, she attended and graduated from Choctawhatchee High School.
After high school, Peggy enrolled at Auburn University in the fall of 2011. During her time at Auburn, she double majored in Political Science and Spanish while also participating in many extracurriculars such as the Pi Sigma Lambda Honors Society and the Pre-Law Scholars Program.
Peggy graduated from Auburn in May 2015, and the following August enrolled in the University of Florida's Fredric G. Levin College of Law. Her passion for trial law began when she interned as a Law Clerk for the Honorable Judge Stone in Florida's First Judicial Circuit, where she observed both civil and criminal trials. In the summer of 2017, she interned for the United State's Attorney's Office in Tampa, Florida, researching issues in pending cases and observing Federal criminal trials. During her last year of law school, Peggy worked as a Certified Legal Intern for the Gainesville State Attorney's Office in the Domestic Violence Unit and the Miami-Dade State Attorney's Office in the Juvenile Division, gaining supervised trial experience.
In the spring of 2018, Peggy's note, A Case Against Bad Math, was published in the Journal of Technology Law & Policy, where she also served as an editor. Shortly after, she graduated from law school and joined the Florida Bar.
Before joining the Bruner Firm in July 2020, she served as an Assistant State Attorney for the Miami-Dade State Attorney's Office. Peggy brings with her several years of trial experience, working on cases involving DUIs, traffic crashes, probation violations, juvenile delinquency matters, 3rd- and 2nd-degree felony cases, and more.
In her spare time, Peggy enjoys traveling, running, cycling, and watching SEC football with her friends. She is also a member of the First United Methodist Church of Fort Walton Beach.
Peggy is honored to have the opportunity to represent the great people of the Florida Panhandle alongside her family.