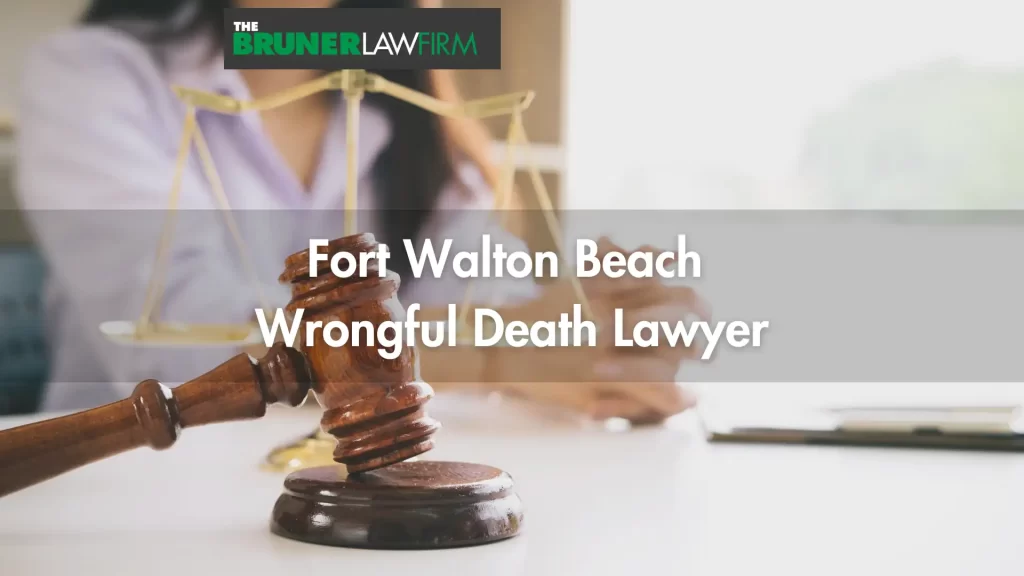 Losing a loved one is among the most trying and emotionally exhausting ordeals anyone can suffer. Picking up the pieces and moving on with your life can seem impossible. This is especially true if the deceased was the family's primary money earner, caregiver, or legal guardian. Fortunately, there is hope. An experienced Fort Walton Beach wrongful death lawyer from The Bruner Law Firm is here to help.
When someone's reckless or negligent actions cause another person's death, the deceased person's estate can take legal action and file a wrongful death lawsuit. In the state of Florida, wrongful death is a civil case. The surviving family members seek a legal remedy for the death of their loved one and all losses associated with it. Common losses include funeral costs and loss of family income.
At The Bruner Law Firm, we know that no amount of money can bring back your loved one. But we also know it can help you navigate this trying time in your life more easily. Our Fort Walton Beach wrongful death lawyers understand how difficult this time can be for those left behind. That's why we will work tirelessly to handle every aspect of your case so that you can focus on grieving and moving forward. Contact our injury attorneys today by calling (850) 243-2222 to schedule a consultation.
Do I Need a Wrongful Death Attorney?
Your entire life can change when you lose a loved one in an accident caused by someone else's actions. Dealing with this new reality while also trying to file a wrongful death lawsuit alone is too much for even the strongest person to bear. A wrongful death attorney can ensure you file your paperwork on time and help you navigate a complicated legal system. An experienced attorney can also utilize their resources to strengthen your case. They can also determine the full range of at-fault parties. Doing so allows them to pursue additional cases for maximum financial compensation.
Why Choose Us?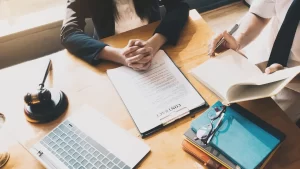 Losing a loved one is never easy. It can be particularly heartbreaking when it happens because of someone's reckless and negligent actions. You need a legal representative with the qualifications, skills, and experience. But you also deserve one who is compassionate and empathetic to the emotional turmoil you are going through. At The Bruner Law Firm, we treat every client with the care and respect they deserve because they are our neighbors, not just our clients. We have over 25 years of experience representing wrongful death victims and their families. We will not rest until you've recovered every dollar you need to avoid financial ruin and move forward.
How We Can Help
Under Florida law, only the deceased's personal representative can file a wrongful death claim. The will or estate plan should name this person. If it does not, the courts will choose one instead. While this sole individual files the claim, they file it on behalf of every surviving family member. To recover damages in the state of Florida, you have to be one of the following in relation to the deceased:
Spouse
Child
A child born outside of marriage but dependent on the deceased
Mother or Father
Other dependent blood relative
Along with limitations on who can recover damages, there is also a statute of limitations for wrongful death lawsuits in the state. This means that the family must file a wrongful death suit within two years of the death to be eligible for financial compensation. A skilled legal representative from The Bruner Law Firm will ensure your case is as strong as possible and that you file the lawsuit on time.
Contact a Wrongful Death Lawyer Today
At The Bruner Law Firm, we know that nothing can fully make up for the loss of your loved one. By filing a wrongful death lawsuit, however, you can recover financial compensation, making this tragic time easier to bear.
Have you lost someone due to wrongful death? Would you like to know if you have a case? Then contact our skilled and experienced wrongful death lawyers in Fort Walton Beach at (850) 243-2222 to schedule a consultation today.
Related Posts: