Springfield Personal Injury Lawyers
Have you or someone you love suffered an injury in Springfield? Was this injury caused by someone else's negligence, and did it cause you severe financial loss or mental strain? If so, consider speaking to the Springfield personal injury attorneys at The Bruner Law Firm about filing a personal injury claim or lawsuit. We can help you get compensation to cover costs like medical expenses or property damage. Don't let someone else's negligent actions hurt your financial future. Call The Bruner Law Firm at (850) 243-2222 today.
How Personal Injury Law Can Work for You
We help victims of accidental or negligent injuries get compensation for their losses through personal injury claims or lawsuits. A personal injury claim is like an insurance claim; the responsible party's insurance company usually resolves it with a settlement. A settlement is a cash amount paid to compensate you for your losses, provided you drop any legal claim you have against the responsible party.
Most personal injury claims are handled with some form of a settlement before either side goes to court. Still, in some cases, your attorney may recommend filing a lawsuit against the responsible party in Florida Civil Court.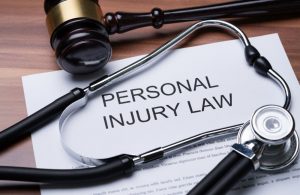 Why Do I Need a Lawyer for My Personal Injury Case?
Though most personal injury claims are resolved before a lawsuit is necessary, hiring a lawyer is still a good idea. Your lawyer can help you in many ways you won't understand until you're familiar with the claims process.
Your lawyer will help explain the complex legal intricacies of the claims process and make sure all your bases are covered. We will protect your rights, make sure you demand the total compensation you deserve, and help you avoid novice mistakes that may get your claim denied.
We will explain how losses and damages work. Some losses are tied to the financial costs of the injury, and some relate to the mental strain of the accident that caused it. Without an attorney, you may not know how much your injury is actually worth, and that can mean leaving compensation you're owed on the table.
Why Hire The Bruner Law Firm to Represent Me?
If you need personal injury representation in Springfield, you won't find any firm more qualified than The Bruner Law Firm.
We've been helping Florida residents with their injury needs since 1988. Our wealth of experience is matched only by our perseverance in getting the results our clients demand. Our firm's founder, Vince Bruner, served as a Florida State Senator from 1988 to 1992 and was a former city attorney for Valparaiso and Fort Walton Beach. He was also born and raised in Okaloosa County. Together with his daughter Peggy, two sons Vince Jr. and Drew, and the rest of the team at The Bruner Law Firm, we've achieved enormous success.
Head to our Testimonials page to hear from some past satisfied clients.
Types of Personal Injury Cases We Handle
We handle any and all types of personal injury claims, from garden-variety slip and fall claims to multi-million dollar wrongful death lawsuits. No accidental or negligently caused injury is too small or too large.
Types of personal injury claims we handle include the following:
Possible Injuries Found in Personal Injury Claims
Severe injuries can happen instantly. We can help you obtain compensation to cover the following types of injuries:
Broken bones
Lacerations
Abrasions
Crushing injuries
Sprains and strains
Whiplash
Concussion
Head and neck injuries
Burns
Drowning or near-drowning
Electric shock injuries
Internal injuries
Organ damage
Soft tissue injuries
Assault
Coma
Death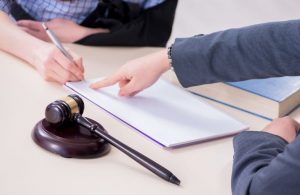 Compensation for Personal Injury Claims
The amount of compensation you may obtain varies widely. It's based on the actual monetary losses you've suffered, such as medical bills or property damage, as well as the losses relating to your well-being, such as pain and suffering.
We refrain from attempting to estimate the amount any client may receive because, without a complete review of your case, any estimate is likely to be incorrect.
Obtaining compensation requires proving either negligence or malice. To prove negligence, we must gather enough evidence to show that the party responsible for your accident had a duty to behave in a safe manner that doesn't harm others, breached this duty, and caused your accident and injuries. Proving malice requires showing the responsible party intended to harm others. If we can prove one of these elements, we should have a valid compensation claim.
You can be compensated for any losses or damages attributed to the accident. Losses with a specific dollar value are called economic damages. Some examples include:
Medical expenses
Property damage
Lost earnings
Lost opportunity
Household expenses
You may also be compensated for immaterial losses. Some possible categories include the following:
Pain and suffering
Mental anguish
Loss of enjoyment
Scarring and disfigurement
Reputational damage
In cases of intentional misconduct or gross negligence, a judge or jury may also award punitive damages to a claimant. These are damages intended to punish the responsible party rather than compensate you for your losses. They carry a higher burden of proof and can only be awarded by a civil court. Talk to your attorney to see if punitive damages are appropriate in your case.
Call The Bruner Law Firm Today
If you or a loved one was injured due to another party's negligence, malpractice, or malice, don't delay any longer. The Bruner Law Firm is standing by to take your call. Florida has a statute of limitations of four years on most personal injury lawsuits, but some time limits are shorter. For instance, medical malpractice has a two-year statute of limitations. The sooner you call us, the better your chances of obtaining the fair compensation you deserve.
Don't let an injury caused by someone else's negligence or malice determine the course of your life. Call (850) 243-2222 today for a free, no-obligation consultation.