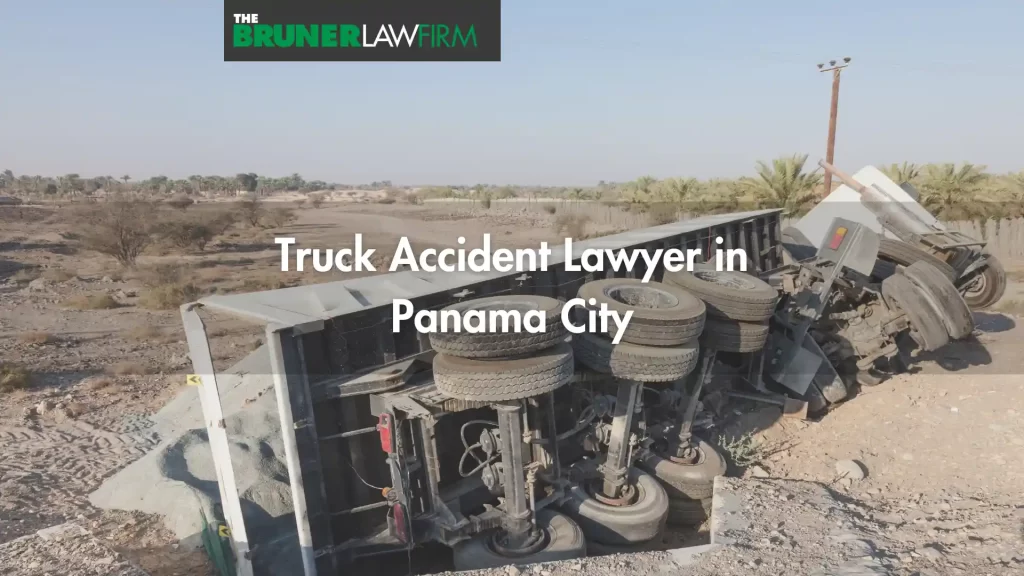 When you or a loved one sustains injuries in a truck accident, the effects are potentially devastating. Colliding with a large truck causes severe injuries and could even lead to death. You and your family shouldn't have to pay because of someone else's negligent actions. At The Bruner Law Firm, we have the experience and resources to take on your case. We will fight hard to seek justice and ensure you receive the compensation you deserve. You can depend on us to stick by your side every step of the way. We'll provide you with the legal services and emotional support you need.
Each Panama City truck accident lawyer at our firm brings years of experience working on insurance claims and litigating cases. Since we opened over 25 years ago, we've recovered millions of dollars for victims of truck accidents. We make it our mission to reach a favorable outcome in your case as efficiently as possible. We know you don't want this overwhelming experience to drag on for months or years. We don't want that either. When you hire us, we will work on your case immediately to resolve it so you can focus on moving forward.
Whether the injuries you sustained were minor or life-threatening, you can count on us to make you a priority. The Panama City auto accident lawyer you work with will treat you like family. We will always treat you with respect and professionalism, no matter what. We take pride in our customer service skills and aim to make ourselves available when you need us. Our team of legal professionals is available 24/7 for your convenience. You can call us at a time that best matches your schedule. Call us at (850) 769-9292 today for a free consultation.
Common Causes of Panama City Truck Accidents
The trucking industry employs individuals across the country. They work tirelessly to transport products to manufacturers, wholesalers, and consumers. The long hours they work, and the many miles they have to drive causes issues for those around them. When you crash into a commercial truck, your injuries could be fatal. Small vehicles usually don't stand a chance against all that metal and weight. We understand that even the safest driver could become the victim of an unfortunate truck accident. Sometimes there's just no way to avoid it. Some of the most common causes of Panama City truck accidents include the following:
Defective parts and maintenance
If a truck driver's careless behavior caused your injuries, they should suffer the consequences. We understand the stress you've had to face because of someone else's poor decisions. If you're working on your recovery, unable to work, and worried about your medical bills, you might wonder if you'll ever get through this. Florida laws state what the victim of a truck accident could recover from an insurance claim.
What Compensation Am I Entitled to for My Injuries?
Florida is considered a no-fault state. That means you're able to file an insurance claim with the other driver's insurance carrier without the need to prove they caused your accident. However, proof could help build a solid case. Florida law requires all drivers to carry auto insurance with minimum bodily injury limits. Those limits could cover an injured motorist's damages. Damages are all losses incurred as a direct result of the collision. These damages pay for anything from the medical care you undergo to heal your physical and emotional wounds to compensation for the suffering your family had to endure. The damages you could seek compensation for include:
Medical Expenses: All medical treatment that is medically necessary to your recovery, including ambulance services, ER visits, surgeries, physical therapy, hospital stays, and home health care.
Lost Wages: Salary, commissions, promotions, advancement, paid time off, bonuses, and anything else you couldn't earn because of your injuries.
Emotional Distress: Psychological or emotional trauma you suffered after your crash that affected your regular schedule and overall happiness.
Pain and Suffering: Significant physical pain that prevented you from performing routine tasks.
Property Damage: Any repairs needed for your damaged vehicle.
Loss of Consortium: An individual's immediate family member might be eligible for compensation if they experienced a negative impact on their relationship due to the accident.
Wrongful Death: If the victim of a truck accident dies, their loved ones could seek compensation for necessary expenses, such as funeral or burial costs.
The truck driver who caused your crash likely has liability insurance through their employer. Depending on the situation and severity of your injuries, it could benefit you to go after the company that hired an incompetent driver. If the other motorist does not have insurance, you can file a claim for UM (uninsured/underinsured motorist) coverage through your insurance carrier. Additionally, PIP coverage, which is Personal Injury Protection, is used up to the limit you purchased on your policy to pay medical providers directly for your appointments. Instead of going through your medical insurance, which you could owe payment to when your claim gets resolved, your insurance carrier will pay the cost of treatment upfront. If you rejected UM or PIP coverage when you signed up for auto insurance, you would have to rely solely on the at-fault driver's bodily injury limits.
Your Panama City car accident lawyer from The Bruner Law Firm knows the right way to negotiate with insurance companies and, when necessary, bring your case to court. We're prepared to handle cases just like yours. We make sure we use all the resources at our disposal to recover the maximum settlement available in your case.
Should I Hire a Panama City Truck Accident Lawyer?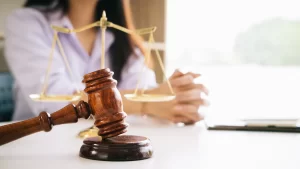 Anyone unfamiliar with the insurance claims process should not try to navigate through it on their own. You probably wouldn't know how much compensation you could seek or the expenses it could cover. The negligent truck driver's employer or their powerful insurance companies will look for any reason to deny your claim or offer a settlement significantly lower than you deserve. We know how to identify negligence, assign blame to any and all liable parties, and calculate the amount of money that will cover your expenses. With a Panama City truck accident lawyer by your side, you can rest assured knowing you will receive fair treatment and won't be bullied into accepting a settlement that is less than you deserve.
When you hire us, we will launch a thorough investigation into your accident and begin gathering the necessary evidence to prove your claim. It's our job to show the collision resulted in your injuries, and you should recover financial compensation. The vital pieces of evidence we'll look for are the following:
Police reports
The liable trucker's policy, their employer's insurance policy, and your insurance policy
Witness statements
Video surveillance of the incident
Photos of the accident scene
Pictures of your injuries
Your medical records and medical bills
While we're performing our investigation, it's your job to seek medical treatment. Your initial consultation after the crash will determine if you need X-rays, surgery, or an evaluation by a specialty doctor, such as a neurologist or chiropractor. You should always follow your doctor's orders and visit any specialty physician they recommend. Gaps in treatment and skipping appointments provide the insurance carrier with the justification to deny your claim.
Negotiating with insurance companies is time-consuming and frustrating. We'll submit all the evidence we found and any additional documentation the adjuster believes they need to determine how much money they're willing to offer. If we're unable to negotiate a settlement that's acceptable to you, we are fully prepared to take your case to trial. We will file a lawsuit against the insurance company and possibly the other motorist for a financial award. Filing suit could potentially give you a higher settlement than in an insurance claim since we would seek compensation from multiple parties.
Call The Bruner Law Firm Today for Your Free Consultation
All of our prospective clients receive a free consultation. There's no risk or obligation to speak with a Panama City accident lawyer about the effects your injuries had on your life. We gladly set up an appointment to review the details of your traffic crash and determine the best options moving forward. We will provide the legal advice you need to help you make the decision that will benefit you the most.
It is our mission to protect our clients' rights, so insurance companies don't take advantage of them. We will explain the legal process step by step, so you understand what to expect and what is at stake. Your Panama City truck accident lawyer will handle the complicated legal issues, so you're able to focus on healing from your physical and emotional pain. You won't be on your own throughout this situation. Our staff is available to take your call any time of the day, any day of the week. We will be there to support you from start to finish of your case.
Contact The Bruner Law Firm by phone, fill out a contact form, or use our  Live Chat feature right away if you or your loved one were the victim of a truck accident. We'll schedule you for your free consultation with one of our qualified attorneys immediately. We proudly serve clients throughout the Panama City and Fort Walton Beach areas. Call us to schedule your case evaluation today.