Fort Walton Beach Jet Ski and Boat Accident Lawyer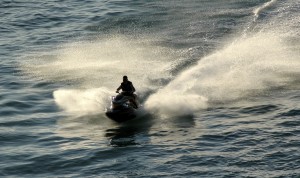 Injured in a jet ski or boat accident? The lawyers at The Bruner Law Firm can help you recover the compensation you are owed. Don't let the reckless actions of another person negatively impact your life. Our team has the experience and skill that you need on your side to ensure that justice is served.
Unlike cars, trucks, and motorcycles, where the use of a brake, applied quickly and forcefully, can bring a vehicle under control, jet skis and boats are largely dependent upon the operator's effort to reduce the throttle or thrust of the engine and change direction. When drivers of boats and jet skis are inexperienced or distracted, they can cause tragic accidents. Unfortunately, Florida is the state with the most marine accidents in the country.
At The Bruner Law Firm, we believe that reckless boaters should be held responsible for their actions. If you are struggling to pay for your medical and other expenses after a boating accident, you should not have to suffer alone. Contact The Bruner Law Firm today at (850) 243-2222 to schedule a consultation to discuss your legal options.
Why Do I Need a Boat Accident Lawyer?
The aftermath of a jet ski or boating accident can be incredibly painful and stressful for victims and their families. Whether it's focusing your energy on physical therapy and rehabilitation or learning to cope with a potentially lifelong disability, these accidents can be detrimental physically, emotionally, and financially. You shouldn't also have to worry about taking on insurance companies or other lawyers on your own without the guidance and experience of an experienced attorney.
At The Bruner Law Firm, our Fort Walton Beach jet ski and boat accident lawyers will do everything in our power to make sure you aren't taken advantage of when dealing with insurance companies. A professional attorney has the resources and the experience necessary to make sure you get every penny you deserve. As Florida attorneys and natives, we have extensive experience with jet ski and boat accident claims in particular. We know how to evaluate your claim and build a persuasive case on your behalf. Don't trust your accident claim with just any attorney. Turn to a team that knows these cases, knows this area, and has a track record of successful verdicts and settlements to back it up. Call us to find out why so many others in Fort Walton Beach have trusted us when it matters the most. Call The Bruner Law Firm today.
Cases We Handle
Boat and jet ski accidents happen for a variety of reasons, so we at The Bruner Law Firm are prepared for anything. Some common cases we handle include:
Intoxication: Many people think a lack of traffic in oceans and lakes makes drinking a low-risk activity. However, one and three of all boating fatalities involve alcohol intoxication. Alcohol slows your reaction time, and boats are already slow-response vehicles. Furthermore, the motion of a boat intensifies drunken symptoms.
Recklessness: The lack of traffic, posted signs, and roadways can make people feel like they can get away with anything while boating. Driving at excessive speed, making fast and unexpected turns, and other reckless behaviors can lead to devastating consequences when something unexpected happens.
Driver Inexperience: Driving a boat or jet ski is very different from driving a car, and many boat drivers do not have sufficient experience operating boats. Difficulty steering, accidental speeding, and a lack of safety features increase the risk of causing injury to others.
While law enforcement does everything they can to patrol boats and administer breathalyzer tests, it is difficult to prove a boater's intoxication was the reason for a maritime accident. Fortunately, a qualified jet ski and boating accident attorney can investigate your case and prove another boater's negligence caused your injuries. We at The Bruner Law Firm may be able to help you recover compensation for:
Medical expenses
Property damage
Disability or disfigurement
Physical therapy
Lost wages
Lost earning potential
Pain and suffering
Wrongful death
If you were in a jet ski or boating accident caused by someone else's negligence, you deserve compensation for these and other losses. A dedicated personal injury lawyer can help you get it.
Learn more: Common Causes of Jet Ski Accidents
3 Common Causes of Boating Accidents
Contact a Jet Ski and Boat Accident Attorney
If you or someone you love was involved in a boating accident, our legal team understands the pain you are going through as you try to make sense of this accident. The highly skilled team of Fort Walton Beach personal injury lawyers at The Bruner Law Firm is ready to fight for the losses you have suffered because of another boater's negligence. Though these accidents are often expensive, you can still receive the restitution to help you recover. Don't hesitate to reach out to us today at (850) 243-2222 for support and guidance in your case.