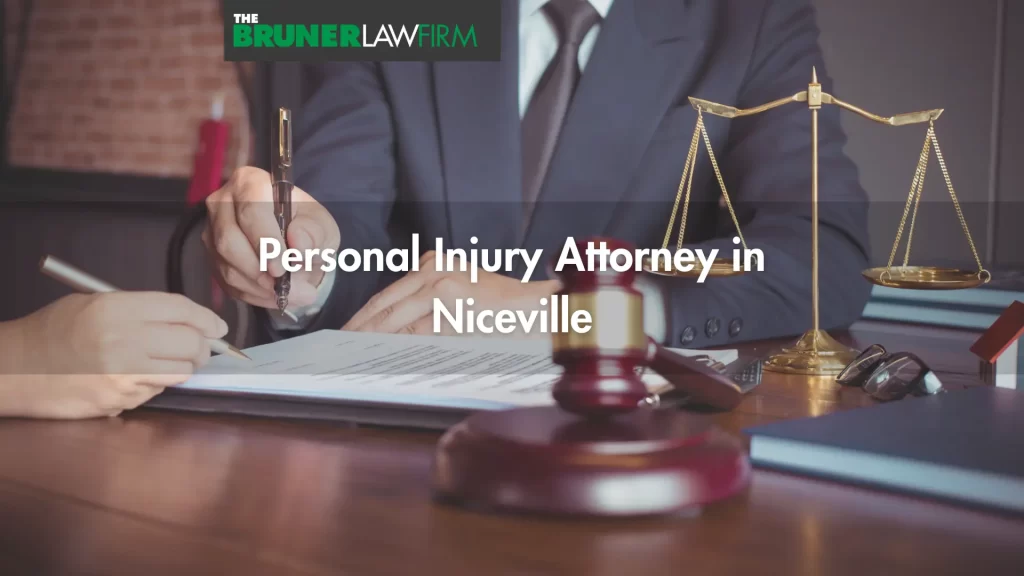 Were you hurt in an accident in Niceville caused by someone else's negligence? If so, contact The Bruner Law Firm right away. Our experienced attorneys can help you recover the compensation you need.
At The Bruner Law Firm, our personal injury lawyers make it our mission to advocate for victims. We understand the physical and emotional pain that accompanies a serious accident. We also understand that accidents can have unforeseen and complicated financial consequences. You may suddenly find yourself faced with overwhelming medical bills, lost income from missed work, and the difficulty of repairing or replacing personal property damaged in the accident.
These unexpected expenses can chip away at your financial stability, but there is hope. If you or a loved one has been injured in an accident, the attorneys with The Bruner Law Firm will work aggressively to secure the money you need to cover your expenses, losses, and pain and suffering.
Interested in learning more about how an experienced Niceville personal injury attorney can help you? Contact our office at (850) 605-0672 for a free case evaluation today.
Why Hire a Niceville Attorney?
At The Bruner Law Firm, we understand it's challenging to navigate the injury claims process on your own following a serious accident. An experienced attorney can handle every step of the process for you, including investigating your accident to build a solid case on your behalf, filing your insurance claim properly, and negotiating aggressively for the full compensation you're owed.
In a personal injury case, the insurance company of the at-fault party will likely do everything they can to minimize or even deny your claim. A skilled attorney will be familiar with their tactics and leverage their detailed knowledge of Florida law to uphold your rights and protect your interests.
For example, Florida has something called the "pure comparative negligence" rule, which says that the compensation an individual receives can be reduced by their percentage of fault for the accident that injured them. Insurers may try to use this rule to reduce your payout, but a seasoned attorney will work hard to protect your right to maximum compensation.
At The Bruner Law Firm, we'll also be prepared to take your case to court, when the insurance company fails to offer a fair settlement. When our attorneys represent you, the insurance company will know to take your case seriously.
Our attorneys are not only experienced at navigating Florida law. We are also compassionate listeners who truly care about helping victims and achieving positive outcomes for their cases.
For decades, Vince Bruner has successfully represented personal injury victims throughout the Florida Panhandle. He fights to protect the rights of clients and hold negligent parties accountable for their actions. The attorneys with The Bruner Law Firm live and work in the Panhandle, so they thoroughly understand Florida laws and feel invested in helping the people of the community.
We believe that no victim should be left to suffer the repercussions of an accident they weren't responsible for causing.
Types of Personal Injury Cases that We Handle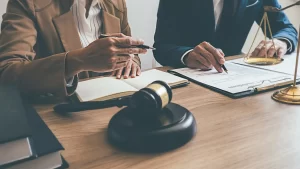 The term "accident" is a broad term that may refer to many situations resulting in injuries and property damage. The experienced attorneys with The Bruner Law Firm have a track record of helping victims involved in a wide variety of circumstances. This is an overview of the types of personal injury cases we handle:
Boat accidents
Pedestrian accidents
Bicycle accidents
Slip and fall accidents
Dog bite or animal attack cases
Workplace injuries
Construction accidents
Defective medical device claims
Wrongful death
Accidents can result in serious injuries, property damage, and have a host of financial consequences for unsuspecting victims. The person or party responsible for the accident should be held liable for the expenses, losses, and pain and suffering caused by their negligence.
However, the at-fault party may resort to bullying tactics or evasive maneuvers to avoid paying for their neglect. Hiring an experienced attorney ensures you have the best chance of recovering the maximum financial reward following an accident.
Common Injuries That Result From a Personal Injury Accident
Personal injury accidents can lead to many different types of injuries. Some injuries may be a short-term inconvenience, while others can have life-long health and quality-of-life implications. The most common types of injuries that result from personal injury accidents include:
Traumatic brain injury
Concussion
Fractured bones
Paralysis
Amputation
Organ damage
Internal injuries
Illness or infection
Lacerations
Burns
Sprains
Strains
Wrongful death
No matter the cause of your injuries, a serious personal injury accident can result in unexpected medical costs in doctor bills, hospitalizations, prescriptions, surgical costs, physical therapy, rehabilitation costs, and more.
Depending on the nature of the injury, these expenses can reach astronomical proportions. Serious injuries may require immediate medical care, but they can also turn into chronic conditions that will have a lasting impact on a victim's quality of life.
If the insurance company offers you a check to cover your immediate medical expenses, you may feel anxious to take it to pay for your initial bills. But what happens when you need continued care six months from now? Or what about six years from now? Will that check cover all the medical costs associated with your accident injury?
An experienced Niceville personal injury attorney can review the circumstances of your accident and the nature of your injuries to determine what fair compensation looks like for your case.
Compensation Available for Victims
If you are involved in a serious accident in the state of Florida, you may be entitled to recovering compensation for your injuries or property damage. As a victim, you shouldn't have to bear the brunt of the financial burden from an accident you didn't ask for and didn't cause.
In fact, you can recover compensation for things like lost wages and even pain and suffering. When seeking compensation following an accident, you may be eligible to recover both economic compensation and non-economic compensation.
Economic compensation is relatively easy and straightforward to calculate. Economic compensation includes measurable losses the victim sustained as a result of a personal injury accident.
Examples of economic compensation that a victim may be able to recover include:
Current medical expenses
Future medical expenses related to the accident
Loss of income
Loss of earning potential
Property damage including the cost to repair or replace damaged property
Non-economic compensation is more difficult to calculate because it's subjective and cannot be measured by looking at receipts or paystubs. Examples of non-economic compensation include:
Pain and suffering
Emotional distress
Disability
Disfigurement
Loss of companionship
Loss of enjoyment of life
In many personal injury cases, a victim can seek both economic and non-economic compensation. Certain situations may also qualify for a third type of compensation called punitive damages.
Punitive damages are not meant to compensate the victim for their injuries. They are meant as a form of punishment. Punitive damages are typically only awarded to victims in specific cases involving gross misconduct on the part of the at-fault party. Having an experienced attorney review your particular case's circumstances is the best way to understand what forms of compensation you could pursue.
It's also important to remember that victims have a strict time limit for filing a personal injury suit in the state of Florida. The state gives victims four years from the date of the accident to file a lawsuit in court. Failing to adhere to this statute of limitations can result in a case being dismissed without ever being heard, meaning a victim is left with little legal recourse for recovering compensation.
Contact an Experienced Niceville Personal Injury Attorney
One accident can turn a person's entire world upside down, putting their health in jeopardy and their financial stability at risk. With so much at stake, victims need the comfort and peace of mind that only an experienced Niceville personal injury attorney can provide.
The attorneys with The Bruner Law Firm are dedicated to hearing you out and helping you cope with the aftermath of a serious accident. From helping you understand your legal options to negotiating a fair settlement – even taking a negligent party to court – we have the experience and resources to pursue justice for you.
If you or a loved one have been seriously hurt in an accident, you may be entitled to compensation for your injuries. Reach out to the team at The Bruner Law Firm to find out how we can help you recover what you deserve. We have a proven track record of helping people just like you. To review your legal options, contact us at (850) 605-0672 for your free initial case evaluation. Put us to work for you.