Laguna Beach Personal Injury Lawyers
Have you sustained serious injuries because of someone else's actions? If so, you have a legal right to seek compensation from them for your injuries.
Suffering injuries through no fault of your own can have devastating consequences in multiple areas of your life. Medical care for serious injuries can cost you thousands of dollars. The severity of your injuries can make you miss days or weeks of work, causing you additional financial stress. The pain from your injuries can be debilitating. Dealing with your injuries can weigh on your emotional well-being and mental health. You shouldn't have to face these challenges alone if you didn't cause the accident.
The personal injury lawyers at The Bruner Law Firm can support you during this difficult time and help you hold the person or company responsible for your injuries accountable for their actions. By holding wrongdoers accountable, we've helped our clients get the compensation they deserve so they could move forward with their lives and prioritize their healing. Since 1992, we've fought vigorously against individuals, businesses, and insurance companies to obtain millions in compensation.
For a free initial consultation, call The Bruner Law Firm at (850) 243-2222 or contact us online.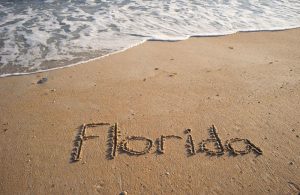 Our Practice Areas
The personal injury lawyers of The Bruner Law Firm have experience helping victims obtain compensation for the following types of injuries :
During our decades of practicing personal injury law, we've also represented victims who have been injured in:
Additionally, we represent families in wrongful death lawsuits and those who have suffered serious injuries as a result of defective medical devices.
Frequently Asked Questions
You probably have many questions about pursuing compensation for your injuries, like many of our injured clients when they first hire us. While representing you, we'll maintain open lines of communication with you. We'll keep you updated on the status of your claim or lawsuit, and we'll be happy to answer any and all questions you may have to the best of our ability.
We understand that there are some questions you may have before hiring an attorney. We've answered several common questions that our injured clients have asked before starting the process of pursuing compensation for their injuries.
What is the difference between a personal injury claim and a personal injury lawsuit?
A personal injury claim is what you have to file with an insurance company to be compensated for your injuries. Suppose you're injured in a car accident that was caused by someone else. Because of Florida's no-fault law and the state's requirement that you have personal injury protection (PIP), you have to file your claim for compensation with your own insurance company.
In certain cases, you may have to file a personal injury lawsuit to pursue the compensation you're owed. If you don't receive full compensation for your injuries from your insurance company or were injured in non-motor vehicle accidents, you may have to file a lawsuit against the person or company that caused your injuries. Florida's statute of limitations for personal injury lawsuits is four years from the date the accident occurred.
What can I be compensated for?
If someone else caused your injuries, they may have to compensate you for any accident-related losses that you suffered. This includes financial, personal, and emotional losses. You can be compensated for your:
Medical costs, as well as future medical costs for your injuries
Loss of income or wages
Loss of future earning capacity
Repair or replacement costs for property damage
Emotional distress and mental anguish
Pain and suffering
Permanent disfigurement or scarring
Loss of enjoyment or quality of life
Loss of consortium (compensation sought in wrongful death lawsuits filed by spouses for their loss of personal relationship)
If you have to file a personal injury lawsuit to pursue compensation for your injuries, you may also be awarded significant punitive damages. Punitive damages are only awarded if you can prove that the person who injured you engaged in intentional misconduct or was grossly negligent.
Do I need an attorney?
You don't need an attorney. However, it's in your best interest to hire an experienced attorney. Insurance companies, big businesses, and other attorneys often try to take advantage of injured victims who are fighting for compensation on their own. Insurance companies notoriously use tactics to try to reduce your compensation or deny your claim for compensation.
With skilled legal representation from The Bruner Law Firm, you'll have a partner on your side who can go up against those responsible for your injuries. Our personal injury attorneys understand the law and can help you navigate the claims and legal process.
What if I can't afford an attorney?
When you hire the personal injury attorneys of The Bruner Law Firm, you don't have to worry about how you're going to afford top legal representation so you can pursue the compensation you deserve. We work on a contingency fee basis. This means we don't charge you for our work unless and until you're compensated for your injuries. There are no upfront costs or fees because our fees are taken out of your award or settlement.
So, while we're working tirelessly for you, you can focus on your recovery without having to add legal costs to your financial strain.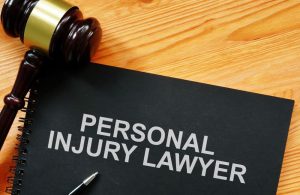 Call The Bruner Law Firm in Laguna Beach, FL for Help with Your Personal Injury Case
If you suffered injuries that were caused by someone else's negligent actions, you may be entitled to compensation.
The knowledgeable personal injury attorneys of The Bruner Law Firm have decades of experience fighting for injured victims to get the compensation and justice they are owed. For help pursuing fair and full compensation for your injuries, call us at (850) 243-2222 or contact us online. At our free initial consultation, we can discuss your injuries and the best legal options for you to recover your losses.