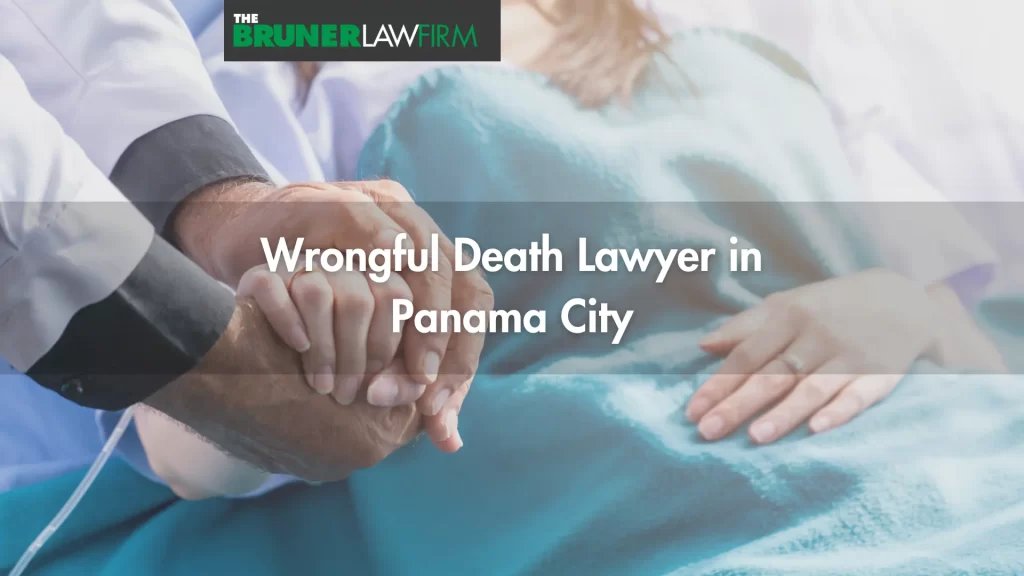 If your loved one died as the result of someone else's negligence, call The Bruner Law Firm today. We've served clients in the state of Florida for over 25 years. Whether your case is big or small, we'll fight hard to ensure you receive the maximum settlement available. We take pride in the level of service we're able to provide for our clients. When you call us, we will answer any questions you have and guide you through the complex legal process. We know how important it is to stay informed of everything that happens during the progression of your case. That's why we employ a team of legal professionals who are available 24/7. Our Live Chat feature allows you to communicate with a knowledgeable representative at a time that's most convenient for you.
We understand the sensitive nature of your case and will fight hard to seek the justice you deserve. We don't want to see anyone suffer because of someone else's dangerous and reckless actions. Our Panama City wrongful death lawyers will treat you with respect and professionalism, no matter what. You won't have to go through this devastating situation on your own. We'll be by your side every step of the way to provide the legal guidance and emotional support you need. Whether your loved one's death resulted from a car accident, medical malpractice, mislabeled prescription, or work-related accident, you can depend on us to help you.
Who Could Be Held Responsible in a Wrongful Death Case?
Proving liability is a vital part of any wrongful death case. You need to have strong evidence supporting your claim that an individual or entity's careless actions caused your loved one's death. At the beginning of your case, your Panama City wrongful death lawyer will review the details of the incident to determine if there was any negligence. Negligence is someone's failure to prevent injury to another person. Whether the victim was at a friend's house or public facility, the owner is responsible for ensuring their guests' safety at all times.
The first step in any wrongful death case is determining who the insurance claim or lawsuit should get filed against for compensation.
Auto Accident: The negligent party is typically the driver of the vehicle, and the owner if someone else was driving their car at the time of the accident
Slip and Fall: The negligent party is typically the owner or entity responsible for maintaining the property.
Dangerous Drug: The negligent party is typically the manufacturer of the defective drug, or wholesaler that mislabeled the drug.
Medical Malpractice: The negligent party is typically the doctor who performed the surgery or procedure, and potentially the medical facility that employed him or her.
Nursing Home Neglect: The negligent party is typically the specific staff responsible for taking care of the resident and the owner of the nursing home.
Workplace Accident: The negligent party is typically the owner of the business or individual who directly caused the victim's death.
Your Panama City wrongful death lawyer from the The Bruner Law Firm will obtain contact information for the person or entity they believe is responsible and any liability insurance policies available. After reviewing the insurance coverage and evidence they find, they will inform you of your options moving forward. If there's no possibility of disputing negligence, we'll work on building a solid case for you. Whether you want to file an insurance claim or lawsuit, we will handle every step of the process to ensure we meet the deadlines and submit the necessary documentation.
Can I Handle a Wrongful Death Case On My Own?
You could try to handle your wrongful death case yourself; however, it's not usually a good idea. There are specific Florida laws and statutes you must adhere to so you could receive any amount of compensation. If you don't file your lawsuit on time or fail to provide relevant evidence, you forfeit all rights to a financial award. Additionally, those who don't retain a lawyer could get taken advantage of by the insurance company or defense attorneys. You might not know what your rights are and accept a settlement much lower than you deserve.
The Panama City wrongful death lawyers at The Bruner Law Firm are familiar with the complex nature of cases like yours. When you hire us, we will immediately start working on your case by launching a thorough investigation into the incident that caused your loved one's death. We'll gather crucial evidence proving the negligent party's actions caused the victim's death. Some of the evidence we'll obtain includes:
Police/incident reports
Witness statements
Photos and video surveillance
The negligent party's insurance policies
Your medical records and bills
In the state of Florida, the statute of limitations in a wrongful death case is two years. That means you must file a wrongful death lawsuit no more than two years after the death of your loved one. If two years pass, you won't get the opportunity to seek any compensation in this matter, now or in the future.
What Compensation Am I Entitled To in a Wrongful Death Case?
Florida Statute 768.19 states that civil action may get brought by the estate of the deceased individual if the death resulted from the wrongful act, negligence, default, or breach of contract of another person or entity. If your Panama City wrongful death lawyer proves that statute based on the evidence they collect, you could get compensated for any damages you incurred.
Damages are losses suffered by an individual as the result of an incident or accident. In wrongful death cases, you could potentially receive compensation for both economic and noneconomic damages. Economic damages are actual expenses, such as funeral costs, while noneconomic damages are any pain or suffering endured after the victim's death. The most common damages for surviving family members of a wrongful death case include:
Medical and funeral expenses the surviving family member paid as a result of the injury and consequential death
Mental and emotional pain and suffering the victim's loved one suffered after the death
Loss of support and services the deceased provided to the survivor before the incident occurred
Loss of companionship, guidance, and protection the victim provided before their death
If you're the executor of your loved one's estate, there are additional damages you could seek compensation for in your wrongful death case. Those damages include the following:
Lost Wages: Salary, benefits, and other earnings potentially made had your loved one lived.
Lost Prospective Net Accumulations: The value of earnings the estate would collect had the deceased lived.
Medical and funeral expenses that the estate paid for directly.
Wrongful death cases are difficult to navigate. The process requires great attention to detail and knowledge of Florida laws. Our Panama City wrongful death lawyers will walk you through each step, so you understand your rights and what to expect in the future. We'll keep you updated and informed on the status of your case from beginning to end. You'll never feel burdened with any of the legal responsibilities. We'll handle that for you, so you're able to focus on getting through this challenging time in your life.
Call The Bruner Law Firm Today to Speak with a Panama City Wrongful Death Lawyer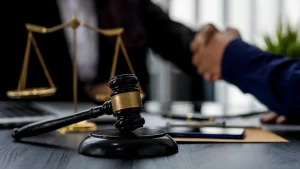 If someone's blatant disregard for your loved one's safety resulted in their death, call The Bruner Law Firm immediately. We've recovered millions of dollars over the years for the surviving family members of wrongful death cases just like yours. Our Panama City wrongful death lawyers understand the emotional and financial burden you're facing. You're mourning the loss of your loved one while also trying to settle their estate. It's a grueling and time-consuming process for anyone to endure. Hiring us will ensure nothing falls through the cracks so you can focus on moving forward with your life.
Our legal professionals are available 24/7, so you can reach us at a time most convenient for you. We believe in providing superior customer service to our clients, no matter what. Whoever you speak with, they will treat you with compassion to help you cope with the demanding responsibilities you're facing. We understand the importance of open and honest communication. You'll never have to wait long to receive a callback or answers to your questions. We'll provide our opinions on what we think is the best decision for you to make. We'll never pressure you into making choices you feel uncomfortable making. We'll offer advice so you can decide the legal path that's right for you.
If you want to speak with a legal staff member or have any questions about your wrongful death case, call us at (850) 769-9292 or fill out our contact form today. Our dedicated Panama City injury lawyers are ready to take your call and schedule your free consultation.