West Bay Personal Injury Lawyers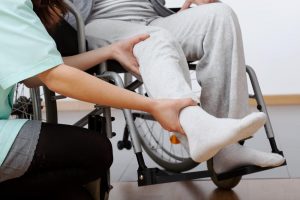 Did someone injure you in an accident? Are your injuries the result of a company's or an individual's negligence? You may be eligible to be compensated for your injuries. Contact the West Bay personal injury lawyers of The Bruner Law Firm at (850) 243-2222 for a free consultation. We can discuss your situation and see whether we can go to work for you.
Our Practice Areas
At The Bruner Law Firm, we handle the following personal injury cases:
Additionally, we can represent you in your case if someone or a company caused you to sustain the following injuries:
The Bruner Law Firm can take on your personal injury case if you were injured in any of the above types of accidents. If you're unsure about your legal options and whether you can pursue compensation for your injuries, don't hesitate to contact us to discuss the details of your case.
How Much Compensation Can I Get for My Injuries?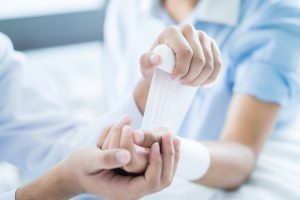 This is a complicated question because the amount of damages (the legal term for compensation) you may be owed depends on several factors, including the calculated and estimated costs of your losses.
Your injuries may have caused you to incur several types of losses. You could recover money for your financial, or economic losses. You could obtain economic damages to cover the following:
Cost of medical treatment
Income or wages lost from missing work
Future medical expenses
Property damage
If you file a wrongful death lawsuit for the death of your spouse, child, or parent, you could also recover economic damages for your financial losses related to the death of your loved one.
You may also be able to recover money for more personal and subjective losses, based on the impact your injuries have had on your life and on you mentally and emotionally. These are known as non-economic damages. These damages can compensate you for:
Pain and suffering
Emotional distress
Scarring, disability, or disfigurements
Loss of quality of life
Loss of enjoyment of life
Loss of consortium (or loss of personal relationship with a spouse, parent, or child in wrongful death lawsuits)
If you can prove that the negligent party's misconduct was intentional or that their negligence was particularly egregious, you may be entitled to an award of punitive damages by the judge or jury presiding over your trial. This is a rare award, however. Punitive damages are not awarded to compensate you for your injuries. They are a punishment for the negligent party.
A determining factor in the amount of compensation you could be entitled to is your percentage of fault for your injuries. In Florida, this is known as comparative fault. Under Florida law, you're permitted to obtain compensation for your injuries no matter how much you were at fault for the accident that caused your injuries. But the maximum amount of compensation you may be entitled to would be reduced by your percentage of fault. For example, if you're entitled to a maximum of $100,000 in compensation and were 30 percent responsible for the accident, the party that was 70 percent at fault for causing your injuries would only be liable for compensating you $70,000.
Process of Pursuing Compensation
When you hire a West Bay personal injury lawyer from The Bruner Law Firm, we'll get right to work on your claim or lawsuit. We'll file a personal injury insurance claim to pursue compensation for your injuries from the at-fault party's insurance company if it's appropriate. If you're offered a satisfactory settlement, your case will be complete. If the insurance company won't provide an appropriate settlement or if the party that injured you has no insurance company, we may need to file a personal injury lawsuit. In that case, a determination about whether you're entitled to compensation for your injuries will be made by a court.
Contact Us Now
The person who caused you to be seriously injured should be held accountable for their actions. Call the West Bay personal injury lawyers of The Bruner Law Firm today at (850) 243-2222 to pursue the compensation you deserve.