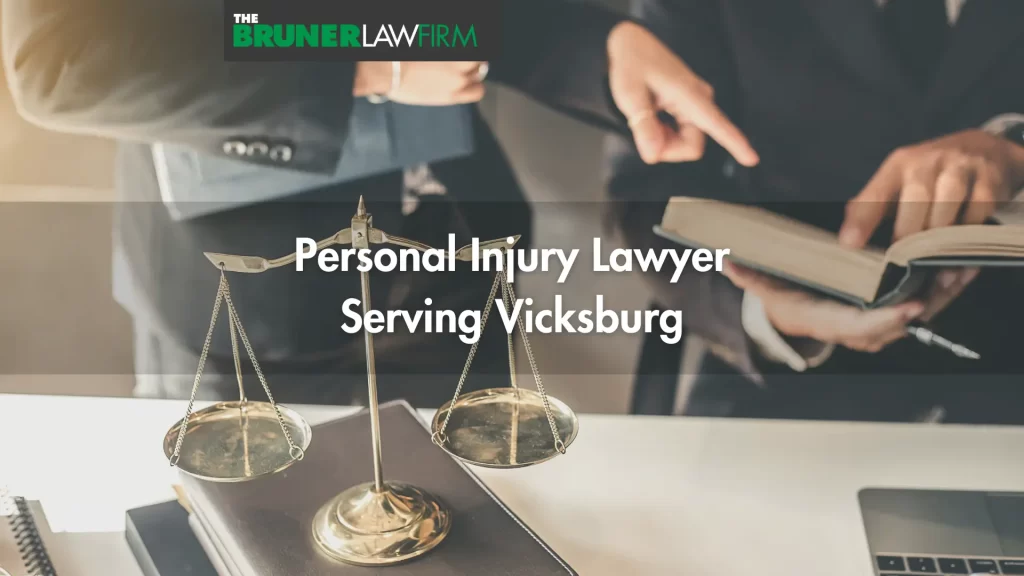 If you sustained an injury in an accident someone else's negligence caused, do not hesitate to contact The Bruner Law Firm. You might be entitled to compensation, and we could help you hold the at-fault party liable.
At The Bruner Law Firm, we know the devastation of getting hurt in an incident that isn't your fault. In the aftermath of an unexpected accident, people often experience shock and frustration. Another person or a company's misconduct forced you to face expensive medical treatment, time away from work, and the complex personal injury process. You shouldn't have to go through this alone.
When an accident leaves you with an injury, you can count on our legal team to fight for you. We will aggressively pursue the maximum compensation you're entitled to for the suffering you endured. We will remain in your corner to advocate for your rights and seek the justice you deserve. You will receive dependable legal representation and services until the end.
For a free consultation with an experienced personal injury lawyer in Vicksburg, FL, call The Bruner Law Firm at (850) 243-2222 today.
Why You Need a Personal Injury Lawyer
Many people feel overwhelmed after an accident. You can never fully prepare for a situation like this. When you're in pain and require medical care to heal, the last thing you want to do is focus on an insurance claim. The claims process involves investigations, conversations with the insurance adjuster, and collecting evidence. Taking on the responsibility for all that while trying to recover can be too much to handle.
Insurance companies are in the business of making money. They don't want to pay large settlements to accident victims. If you don't seek legal representation, the adjuster will likely use tactics to justify a low settlement amount or deny your claim. Without an experienced attorney on your side, you could walk away without the compensation you need to pay your medical bills and other expenses.
It's crucial to hire The Bruner Law Firm immediately after the incident. Holding someone else accountable for your injury is challenging. You need sufficient evidence to prove what happened and that their actions contributed somehow. We have over 25 years of experience assisting clients with their personal injury cases. We know what it takes to get the job done. Our team will tirelessly work to try to reach your desired outcome.
Personal Injury Cases The Bruner Law Firm Takes
At The Bruner Law Firm, we take on a range of personal injury cases for injured clients in Vicksburg, including:
If your injury resulted from any of these scenarios, contact The Bruner Law Firm immediately to learn about your legal options.
Compensation Available in Your Personal Injury Case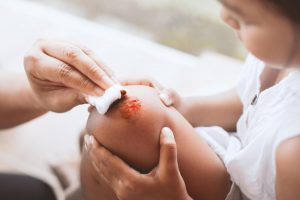 Each case the Vicksburg personal injury lawyers of The Bruner Law Firm handles is unique. The amount of compensation you can pursue will depend on the circumstances of your case. The severity of your injury, total incurred medical costs, and availability of insurance are some of the factors that can determine the amount of money you should recover.
The compensation you receive might compensate for various losses you incurred from the accident, such as:
Pain and suffering
Out-of-pocket expenses
Medical bills
Loss of enjoyment of life
Emotional distress
Lost wages
Lost future earnings
Property damage
As a surviving relative, you could pursue compensation from the party responsible for your loved one's death in an accident. The available compensation could cover a range of losses you and your family suffered, such as:
Lost wages, earnings, and benefits from the injury date to the date of the victim's death
Loss of services and support the deceased provided
Medical and funeral costs paid to the estate
Mental pain and suffering
Loss of instruction, guidance, and companionship by a parent
The value of benefits and earnings the deceased might have provided and left as part of their estate if they had survived
Loss of protection and companionship
You might also be entitled to punitive damages if you file a lawsuit against the at-fault party. This type of compensation punishes the defendant for their actions. To receive this financial award, you must show clear and convincing evidence of the defendant's intentional misconduct or gross negligence.
Personal Injury Statute of Limitations
You must follow a strict deadline if you want to sue the negligent individual or entity for causing your injury in the accident. Florida has a four-year statute of limitations for most personal injury cases. That means you have four years from the date of your injury to file your lawsuit.
If you want to seek compensation for medical malpractice or wrongful death, you must initiate your lawsuit within two years of the date of the accident.
Why Choose The Bruner Law Firm?
Since 1992, The Bruner Law Firm has fought for the rights of individuals harmed by the wrongdoing of others. We dedicate our time and resources to every personal injury case we take. Our team knows how to stand up for accident victims and help pursue the money owed to them for their injuries.
Our personal injury lawyers in Vicksburg, FL, have a proven track record of success. We're known in the legal community for our work ethic and case results. Various organizations have recognized us for our work, including The National Trial Lawyers, the Million Dollars Advocates Forum, and the Multi-Million Dollar Advocates Forum. We also hold an AV Preeminent® rating from Martindale-Hubbell.
At The Bruner Law Firm, we understand the burden of healing an injury while pursuing an insurance claim or lawsuit. Many people can't afford the costs associated with their treatment and retaining someone's legal services at the same time. We take cases on contingency, so you won't pay any upfront fees. We won't expect you to pay us unless we secure compensation for you.
Contact Us
If you suffered injuries in an accident due to someone's negligence, contact The Bruner Law Firm right now. We can review the circumstances of the incident to determine whether you have a case to pursue. We will use our extensive knowledge and skills to try to prove what happened and hold the at-fault party liable.
We're available 24/7 to speak with you. Call us at (850) 243-2222 today for your free consultation with one of our Vicksburg personal injury lawyers.