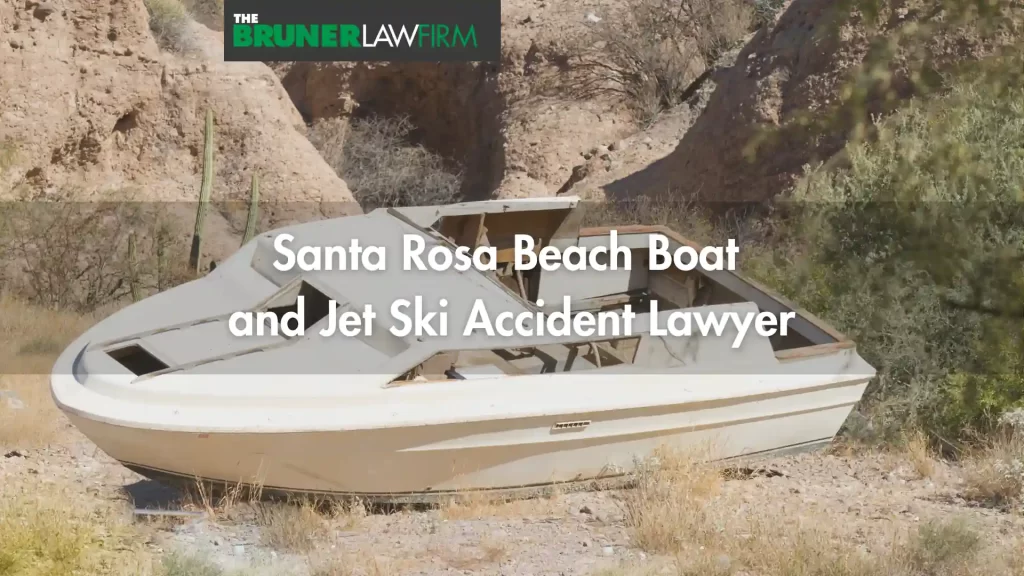 Santa Rosa Beach is a wildly popular spot that attracts people from across Florida and the U.S. looking for aquatic fun. Boats and Jet Skis are crowd-pleasers, but they can also pose significant safety risks. Careless operators can cause life-altering accidents, leaving you with physical injuries and a financially uncertain future.
At The Bruner Law Firm, we believe you shouldn't have to pay for someone else's careless actions. Our legal team is committed to helping you seek the compensation you deserve after a boat or Jet Ski accident. To learn more about your legal rights, contact our office at (850) 608-8715 and set up a free case evaluation with a knowledgeable Santa Rosa Beach personal injury lawyer.
Do You Need a Boat and Jet Ski Accident Lawyer?
It should be no surprise that a state surrounded by water is one of the most dangerous for boating and Jet Ski accidents. Insurance studies indicate Florida is the number one state in the U.S. for boating and watercraft accidents, causing upwards of $9.77 million in property damage.
Boat and Jet Ski accidents are not the same as car accidents. These watercraft have unique features that can make them unpredictable and harder to control. Operators who are inexperienced, drunk, or distracted are even more prone to causing catastrophic accidents. Holding careless boaters accountable can be challenging, especially if you struggle to cope with enormous medical bills and debilitating physical injuries.
You need an experienced boat and Jet Ski accident lawyer to help you navigate the challenges of filing a claim and seeking meaningful compensation. At The Bruner Law Firm, our legal team has extensive experience and a long track record of helping boating accident victims seek the justice they deserve. We take the time to thoroughly review your situation and build a compelling case on your behalf. At no point are you left to manage the process alone. You always have the support and advice of a skilled boat and Jet Ski accident attorney guiding you through the claim process.
Types of Boating and Jet Ski Accident Cases We Handle
At The Bruner Law Firm, we have experience handling a wide range of accident claims, making us equipped to tackle anything. Some of the most common boating and Jet Ski accident cases our office handles include:
Intoxicated boating accidents
Distracted operation of a boat or Jet Ski
Operator inexperience
Carelessness
Speeding
Improper lookout
Hazardous weather conditions
Equipment or mechanical failures
Waterways don't have traffic signs and signals like roads. Too often, boaters and Jet Ski operators think they can get away with skirting the rules because large bodies of water are difficult for law enforcement to patrol. If you are involved in an accident with a careless boat operator, you can hold them accountable, and the legal team at The Bruner Law Firm can help.
Florida Boating Laws
The Florida Fish and Wildlife Conservation Commission finds that in 2020, Florida recorded 836 boating accidents. A total of 79 people ended up losing their lives. Many people fail to realize how quickly a day out on the water can turn tragic. Yet, Florida law outlines few boating restrictions, allowing almost anyone to use a watercraft since there is no minimum age to operate a boat. However, individuals convicted of at least two non-criminal boating safety violations within a 12-month period are required to successfully complete a State of Florida-approved boating education program.
Florida law strictly prohibits boating under the influence and leaving the scene of a maritime accident. Any accident that causes injury, death, or at least $2,000 in property damage must be reported to the Florida Fish and Wildlife Conservation Commission, the sheriff's office, or the local municipal police.
Common Injuries Sustained in Santa Rose Beach Boating and Jet Ski Accidents
Boat and Jet Ski accidents can cause devastating and life-altering injuries. Boats and Jet Skis are powerful machines capable of inflicting massive damage on the human body. Propellers and rotors can slice through skin and muscle, severing limbs and causing deep wounds. Near-drownings can leave accident victims with significant brain and organ damage. Other common injuries in boating and Jet Ski accidents can include:
Amputation
Paralysis
Broken bones
Soft tissue damage
Organ damage
Internal bleedings
Lacerations
Contusions
These types of traumatic injuries can cause scarring, disfigurement, and disability and may impact a person for life. It is not uncommon for accident victims to also suffer mental distress and develop symptoms of depression and anxiety as they try to cope with the recovery process.
Compensation for a Boat or Jet Ski Accident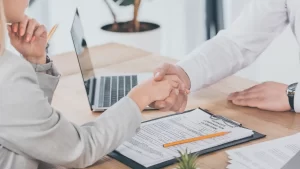 The value of your accident claim will depend on several factors. At The Bruner Law Firm, we know you are in a unique situation. Our experienced legal team will always take the time to fully evaluate the circumstances of your case before estimating the value of your claim. We can then work towards aggressively negotiating on your behalf for the money you deserve. In total, you may be able to seek compensation for the following:
Medical expenses
Rehabilitation costs
Lost wages
Loss of earning potential
Property damage
Disability
Disfigurement
Pain and suffering
In the unfortunate event that a loved one dies following a boating accident, you may be able to pursue a wrongful death case and seek compensation for funeral and burial expenses, medical costs, and loss of companionship.
Talk to an Experienced Santa Rosa Beach Boat and Jet Ski Accident Lawyer
Have you been involved in a boat or Jet Ski accident in Santa Rosa Beach? Was a careless watercraft operator to blame? Discuss your situation with an experienced boat and Jet Ski attorney at The Bruner Law Firm. We want to help you recover the compensation you deserve so that you can focus on your recovery and move forward with your life.
Contact our Santa Rosa Beach office at (850) 608-8715 for a free case evaluation. We are ready to offer you the support and legal guidance you need.
Related Posts: