Panama City Beach Personal Injury Lawyers
Florida is a diverse state. The same is true for the community of Panama City Beach. Sun and surf make for a great place to live and visit. However, the environment also makes it a hotbed for serious accidents. Car accidents, boating accidents, and dog bites are some of the most common incidents that impact Panama City Beach residents. When a victim is injured, they may not know where to turn for help. That's where the team at The Bruner Law Firm comes into play.
At The Bruner Law Firm, we have dedicated our practice to holding negligent parties accountable for their actions and helping accident victims recover the compensation they need to recover from their injuries. A serious accident can have far-reaching consequences for accident victims. Often, a quick insurance settlement isn't enough to cover the significant life changes that an accident victim can experience. Our legal team takes the time to thoroughly review your situation and negotiate on your behalf for the full and fair compensation you deserve.
After an accident, you don't have to take on the challenge of filing a claim alone. The entire team at The Bruner Law Firm is here to support you during this difficult time. For a free legal consultation, call our office today at (850) 243-2222. We will give you honest advice about your situation and help you seek justice.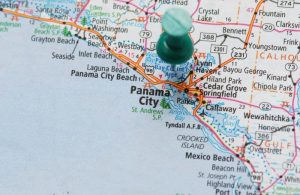 Types of Cases We Handle
When negligent individuals cause an accident, they can be held responsible for the consequences of their actions. There are a variety of different accidents that can cause physical injuries and financial pain to innocent victims. Taking action may mean filing a claim with an insurance company. It could also mean filing a personal injury lawsuit.
At The Bruner Law Firm, we are dedicated to helping Panama City Beach accident victims recover the compensation they deserve after an accident. We are ready to fight for you at the negotiating table or in the courtroom. Our legal team has experience handling a wide range of personal injury claims including:
If you have been involved in an accident that wasn't your fault, contact our office today. We want to talk about the ways we can help you.
Why Experience Matters in Personal Injury Cases
Personal injury claims can get complicated. For the best results, you need a knowledgeable and effective attorney who knows how to navigate Florida's legal system. At The Bruner Law Firm, our legal team is dedicated to representing Panama City Beach accident victims and earning them the compensation they deserve.
Since 1992, we have focused our practice on personal injury claims. We don't work in a variety of different legal fields, and we don't spread ourselves thin. We have honed our knowledge and skills on the personal injury aspect of state law, which gives us exceptional experience in the field. We believe this experience helps us deliver stellar results to our clients.
If you are involved in an accident that wasn't your fault, contact the legal team at The Bruner Law Firm today. We are ready to assist you with your personal injury claim and can offer a free case evaluation to help get you started.
Results that Speak for Themselves
At The Bruner Law Firm, we know that results matter. You want to work with an attorney who has a track record of delivering successful outcomes for clients. That is what our legal team strives to do every time we meet with an accident victim: deliver positive results. Your future and your financial stability may depend on how we represent you. It is a responsibility that we take very seriously. We want to help you recover the money you deserve.
However, we know that results speak louder than words. We encourage you to review some of the settlements and awards that we have collected for our clients over the years. Our achievements are your achievements and can make a meaningful difference in an accident victims' recovery.
Find Out What Past Clients Have to Say
We treat our clients with the respect and dignity they deserve. Being involved in an accident can take a tremendous toll on a person's physical and mental well-being. You may not be in the best state of mind and need some extra support to get through the challenging claims process. We understand what a vulnerable time this can be for accident victims. Our team is dedicated to offering you the support you need while fighting to protect your rights and seeking the maximum compensation possible.
We can rave about our results and experience, but how do you know we are the right firm to handle your personal injury case? Consider what other Florida accident victims have to say. Their testimonials can paint a picture of how seriously we take our commitment to Florida accident victims.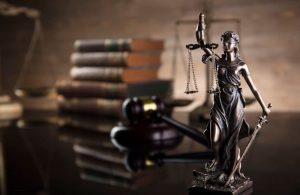 Contact an Experienced Panama City Beach Personal Injury Attorney
When an individual is involved in an accident that wasn't their fault, that person shouldn't face the financial fallout. At The Bruner Law Firm, we help Panama City Beach accident victims seek the money they need to cover their medical expenses, lost wages, and property damage. We will also aggressively fight to protect your legal rights.
We know that the personal injury claims process can be intimidating. That is why we will help you through the process from start to finish, offering clear communication about the status of your claim along the way. There is never any mystery behind what we do. We talk you through every step.
And if you're worried about adding to your current expenses, there's no need to be. We operate on a contingency fee basis. That means you pay nothing upfront, and we don't get paid until we get compensation for you.
Ready to go after the money you deserve? Contact our Panama City Beach office today by calling (850) 243-2222. We will set you up with a free and confidential consultation with one of our skilled attorneys. Let's sit down and discuss how we can help you.