Santa Rosa Beach Personal Injury Lawyers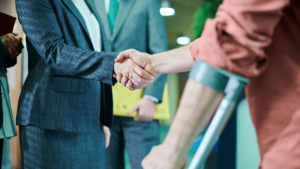 Santa Rosa Beach is the largest beach neighborhood in South Walton. There is an activity for everyone, whether you want to go paddle boarding, biking, shopping, or just lounging on the beach. Even in this idyllic setting, though, accidents happen.
If you are involved in an accident that was not your fault, you may be entitled to compensation. The experienced personal injury attorneys of The Bruner Law Firm understand that money cannot make up for a physical injury or loss of property. However, compensation can help pay your bills and make the path to recovery just a little bit easier.
Accidents can be overwhelming and have a way of abruptly changing your life. Don't let one bad day make a difference in the future you have worked and planned for. Our experienced personal injury attorneys fight hard to protect your right to fair compensation.
Many people who've been injured in an accident that wasn't their fault are concerned about how to pay for a lawyer after the initial consultation. We believe that all our clients deserve to be able to afford the best representation possible, which is why we work on contingency. This means that we are not paid until you receive compensation. You pay no upfront fees, so you can rest easy knowing that you are not billed unless we recover damages for you.
Call our office today at (850) 608-8715 for a free consultation and case evaluation. You'll talk with one of our attorneys, who will review the details of your case and answer your questions.
Do I Need a Personal Injury Lawyer?
Car accidents are just one way in which a person can be injured by someone else's negligent behavior. In 2021, there were 401,127 car accidents in Florida. According to Florida Highway Safety and Motor Vehicles, there were 252,877 injuries from crashes that year.
Unfortunately, no one is immune to an unexpected accident or injury. If you are injured in an accident that was not your fault, you may not have been able to return to work and could be faced with a growing stack of medical bills.
Unless you have had experience with the legal, medical, or insurance industry, the process after an accident can be overwhelming. There are multiple forms that need to be filled out and filed within the correct timeline.
The at-fault party's insurance company may send an insurance adjuster to ask you questions. You are within your rights to refuse to answer questions or make a recorded statement until you have legal representation. Although an insurance adjuster may appear to be friendly and act as if they want to help you, their job is to gather evidence to disprove your claim.
When you have a personal injury attorney from The Bruner Law Firm representing your rights, we can help prevent you from saying something inadvertently that would negatively affect your compensation.
Is There a Time Limit?
Insurance companies may try to prolong negotiations in the hope that you'll get discouraged and run the clock out on filing a personal injury lawsuit. Every state has a time limit in which a victim can file a lawsuit against the at-fault party. This time limit is defined by the statute of limitations.
In Florida, an accident victim in which the case is founded on negligence has four years to file a lawsuit. If the civil injury is not based on negligence, there is a two-year statute of limitations. This could include medical malpractice and wrongful death cases. Product liability can have a statute limitation of two or four years, depending on the case. It's best to talk to an experienced personal injury attorney to discover which timeframe applies to your case.
While this may sound like a long time, it's important to remember that evidence must be collected before it disappears, or witnesses forget what happened.
Why Choose The Bruner Law Firm?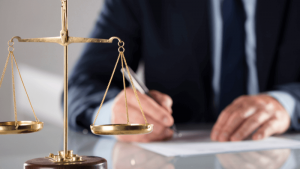 Attorneys on our legal team have experience in the State Attorney's office, have represented corporations against personal injury lawsuits, and have been recognized for superlative skills by preeminent attorney review groups. In other words, our legal team is well-versed in how corporations and businesses defend themselves against personal injury cases.
Our team has significant trial experience that benefits our clients if negotiation with the insurance company is unsuccessful. Insurance companies do not make it easy to receive compensation for your injuries. There is a significant amount of evidence that must be collected, preserved, and analyzed to support your claim.
The attorneys of The Bruner Law Firm have the resources to hire the necessary support to get the job done. This could include private investigators, expert witnesses, or accident reconstruction experts.
You want to work with a team that gets results. We believe that our track record speaks for itself. We also value our clients' experience, so we are very proud to share the testimonials of past satisfied clients who have recommended us to their friends and family.
Types of Cases We Handle
For decades, the attorneys of The Bruner Law Firm have focused on helping the victims of accidents that were not their fault. We have had over three decades of experience that range from simple and straightforward to highly complex.
After you were injured by someone else's negligence, you want an attorney who has experience negotiating with insurance companies or litigating in court for a fair settlement. Even slight variations in case law can make the difference between successfully recovering fair damages or not. We are prepared to handle even the most complicated cases, including:
Dangerous Medical Devices
Paralysis
Slip and Fall
Types of Available Compensation
You may have a question about what kind of compensation could be available after an accident-related injury that was not your fault. Compensation can include economic and non-economic damages. Economic damages are compensation for verifiable and objective costs for which you normally have a receipt. This could include medical expenses, lost wages, or lost future income.
Non-economic damages are compensation for losses that are subjective and not verifiable. This compensation is meant to help with intangible experiences such as pain and suffering, emotional distress, loss of enjoyment of life, or loss of Consortium.
Attorneys can have varying degrees of experience, skill, and accomplishment. After an accident, you want to work with an attorney you can trust to comprehend the details of your case and customize a strategy for your situation. The legal team at The Bruner Law Firm fights for the maximum amount of compensation that you may be owed.
The choice you make when you hire a Santa Rosa Beach personal injury attorney today will affect your life in the future. We understand your situation can feel overwhelming, but we want you to know that you're not in this alone. Call our office at (850) 608-8715 for a free consultation and case evaluation. One of our experienced personal injury attorneys will listen to the details of your case and answer your questions. Don't delay. Call now.