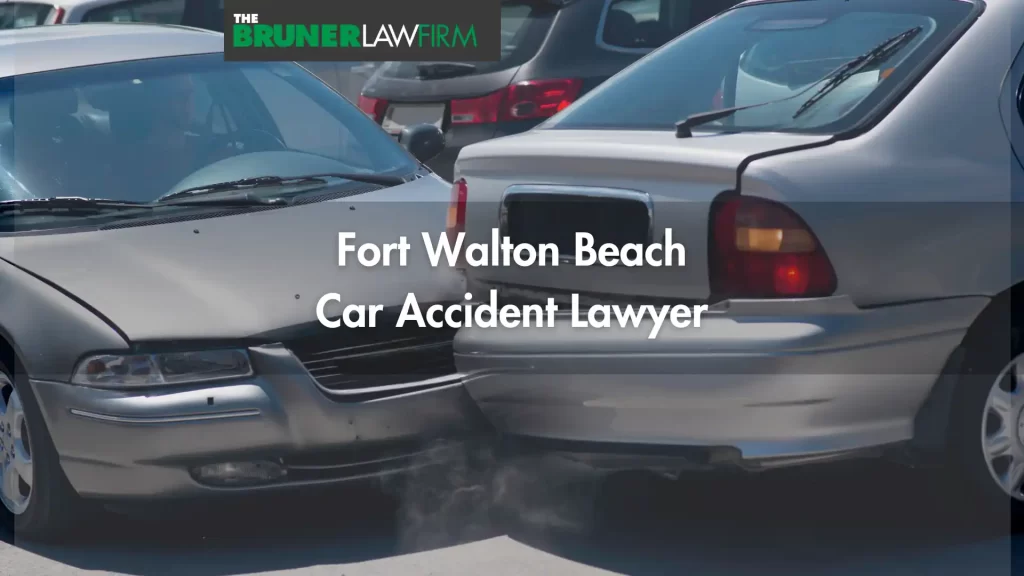 If you've been injured in a car wreck in Fort Walton Beach, we can help you. Call our car accident attorneys today at (850) 243-2222.
Car crashes happen every day in Fort Walton Beach, but that doesn't make them any less devastating for injured drivers and passengers. They are left to deal with painful injuries, the cost of repairing or replacing their vehicle, and ever-increasing medical bills.
When a distracted, negligent, or reckless driver harms you, they should be held responsible for their actions. Fortunately, you can take legal action to recover the full and fair compensation you are owed.
The Fort Walton Beach car accident lawyers at The Bruner Law Firm are here to help you get justice. We have protected the rights of injured drivers and passengers for more than 25 years, and our results speak for themselves. Call us today at (850) 243-2222 and schedule a free consultation with our team today.
Why Do I Need an Attorney?
The weeks and months following a car accident can be incredibly challenging. You may require extensive medical care and physical therapy, preventing you from returning to work. You might also experience intense physical or emotional distress from your injuries.
During this trying time, you shouldn't also have to worry about dealing with insurance companies. An experienced car accident attorney has the resources and skills to build a convincing case on your behalf, allowing you to focus on your recovery and well-being.
Don't let someone else's reckless or negligent actions cause you further financial distress. An injury claim can help you recover the money you need to pay your medical bills, replace your vehicle, and move on with your life. But remember, you have limited time to file an injury claim, so don't wait to speak to an injury attorney.
Why Choose Us?
At The Bruner Law Firm, we are dedicated to helping Fort Walton Beach personal injury victims get the justice they deserve. In fact, it's all our firm has done since 1992. We have won millions for car accident victims, putting our decades of experience to work for their benefit. And since we are lifelong residents of the area, we treat you as neighbors and family, not just clients.
With our knowledge, experience, and success on your side, you can relax and focus on recovering. We work on a contingency fee basis, meaning you don't owe us anything unless we win your case. It is our job to get you the compensation you deserve, and you shouldn't have to worry about how to afford quality legal representation.
Cases We Handle
The CDC estimates more than 40,000 deaths and hundreds of thousands of injuries yearly because of car accidents. You may have the right to compensation if the crash occurred due to any of the following factors: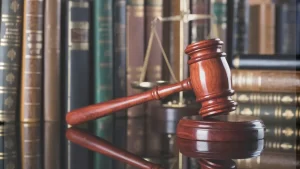 A skilled and experienced car accident lawyer can help identify the cause of the accident and who is liable so you can take appropriate legal action. Depending on your specific circumstances, you could recover compensation for:
Property damage
Physical therapy
Lost earning potential
Pain and suffering
Additionally, if you lost a family member in a car wreck, you may be eligible for a wrongful death claim. Through this legal action, you could recover compensation for funeral and burial expenses, loss of companionship, and more. Talking to an experienced attorney is the best way to ensure you receive the maximum possible compensation and justice you deserve.
When Negligence Behind the Wheel Affects You – You Need a Fort Walton Beach Car Accident Lawyer
A negligent or careless driver's actions can change your life instantly. It's natural to have questions about covering your medical bills, lost wages, damages to your vehicle, and any permanent injuries you have. If you or a loved one sustained injuries in a car accident, you need an experienced car accident lawyer by your side.
Our Fort Walton Beach auto accident lawyers can guide you through this complex process and safeguard your rights. We have more than 20 years of experience trying personal injury cases and know what's at stake for you. To learn more about your legal rights and options following an accident, contact The Bruner Law Firm at (850) 243-2222 and take control of your future.
Related Posts: