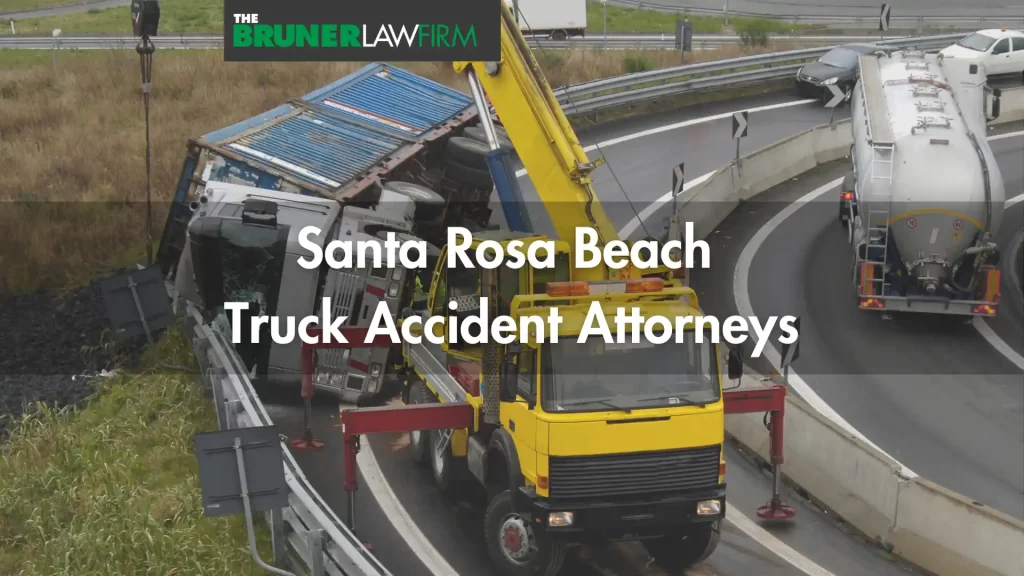 Florida motorists share the road with many commercial trucks. These vehicles are much larger than passenger cars and pickups. A fully loaded semi-truck can weigh 80,000 pounds. Since trucks are so much heavier than cars, they can move with destructive force when they travel at highway speeds. Truck accidents can have devastating consequences.
If you were hurt in an accident with a large truck that wasn't your fault, call the Santa Rosa Beach truck accident attorneys of The Bruner Law Firm at (850) 608-8715. We provide a free case evaluation and want to talk to you about how we can help you. You do not have to deal with this alone.
How Common Are Truck Accidents?
Truck accidents are, unfortunately, commonplace. A recent year saw 107,000 injury-causing truck accidents in the United States. Of those accidents, 4,842 were fatal crashes. When a truck accident causes death, 82 percent of the time, the other vehicle's occupant is the person killed.
Most truck fatalities occur on rural roads or interstate highways. Appropriately 57 percent of fatal trucking accidents occurred on rural roads, and 25 percent occurred on interstates.
Who Is Responsible for a Truck Accident?
After a crash with a commercial truck, we look first for liability to rest with the driver's employer. The employer often owns the truck and carries the insurance policy. Further, because a truck driver's employer is responsible for its employee's actions within the scope of the employee's job duties, the employer is generally liable if a truck driver has an accident with a company vehicle on company time.
Sometimes the truck driver is self-employed or uses their employer's truck off the clock for non-work purposes. In those cases, the driver might be responsible.
A truck manufacturer or mechanic might also be responsible for an accident. A truck must work properly for safe operation. If a truck's essential systems fail, an accident can result. The manufacturer may be liable if the truck is newer or under warranty. A mechanic may be responsible if the truck recently went in for repairs.
The Santa Rosa Beach truck accident lawyers at The Bruner Law Firm know how to pursue recovery for you from everyone whose negligence may have caused your injuries. Our experienced attorneys bring claims against truck drivers, their employers, manufacturers, and mechanics to get our clients the recoveries they deserve.
What Are Reasons a Truck Driver or Their Employer Could Be Held Liable?
A trucking company could be responsible for an accident if it acted negligently. Generally, a trucking company has a duty to establish, implement, and enforce clear and consistent rules for its employees. The following are examples of negligent ways trucking companies may cause or contribute to truck accidents:
They fail to conduct background checks or – even worse – ignore criminal records like DUI convictions for drivers
They do not monitor and require driver compliance with federal and state licensing or certification requirements, including the mandatory driver medical examination every two years
They know about and ignore a driver's medical issues
They know about and ignore driver substance abuse or alcohol issues
They do not adequately train or supervise drivers
They encourage, require, or even turn a blind eye to drivers exceeding maximum hours of service or to ignoring rest periods
They do not require drivers to keep log books or inspect those logs
They do not properly inspect, repair, and maintain trucks
They incorrectly load freight, so it is overweight, oversize, or unstable
A truck driver also owes duties to the public to ensure they operate their truck safely. Some of the driver's duties involve responsibilities before they even get behind the wheel. The following are some ways that truck drivers can negligently cause accidents.
The driver does not perform a mandatory pre-trip inspection of the truck before operating it
The driver does not properly secure cargo, causing it to be unstable or unsafe
Speeding or otherwise driving too fast for conditions (the FMCSA recommends doubling the following distance during adverse driving conditions or inclement weather, such as rain, ice, snow, or debris.)
Driving while fatigued and not taking mandatory breaks
Driving while sick if the sickness impairs their ability to drive
Driving while distracted, such as using a cell phone, eating,or changing the radio
Driving under the influence of alcohol, drugs, or medication.
Why You Need a Santa Rosa Beach Truck Accident Lawyer to Represent You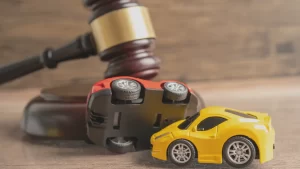 Working with the law is complicated. The Santa Rosa Beach truck accident lawyers of The Bruner Law Firm want to help you. We have the experience necessary to identify everyone whose negligence may have contributed to your accident and to hold them accountable. With many possible negligent parties involved, you need a lawyer who knows how to review the facts, analyze the cause of the accident, consult with and retain experts to help you and pursue recovery from everyone responsible for your accident.
An attorney can help you develop your best legal strategy, negotiate with all the parties to try to settle your claim, and guide you through the process of a lawsuit if your claim cannot be resolved. As the victim, you should be able to focus your attention on recovery. A Santa Rosa Beach trucking accident attorney can help you.
Call the Santa Rosa Beach Truck Accident Attorneys at The Bruner Law Firm Today
If a trucking accident injured you, the Santa Rosa Beach personal injury attorneys of The Bruner Law Firm want to help. For over thirty years, The Bruner Law Firm attorneys have helped accident victims across the Florida panhandle obtain a recovery for their personal injuries.
Our extensive experience enables us to handle complicated cases, including trucking accident cases with multiple at-fault parties. Our dedicated team of Santa Rosa Beach attorneys can negotiate the best settlement for you. If the trucking and insurance companies refuse to settle, we can fight for your financial recovery in court.
Call us today at (850) 608-8715 or contact us online for a free consultation to discuss your case, your rights, and how The Bruner Law Firm can help you.
Related Posts: