Fort Walton Beach Slip and Fall Lawyer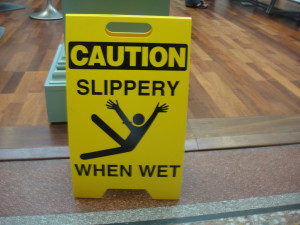 Every year, thousands of people suffer serious injury from slip and fall accidents throughout the State of Florida. In some cases, these accidents are caused, all or in part, by the person or entity who owns or controls access to the property. This area of law, known as premises liability, refers to the rights, duties and legal obligations owed to individuals while on a property or premises.
Serious injuries can be sustained as a result of a hard slip and fall. Often enough, someone who has fallen, will feel embarrassed and attempt to get up quickly. They may be excited enough, that they fail to fully appreciate their actual condition. Hours or even days later, their symptoms may increase, causing them to seek medical attention and even the advice of a slip and fall lawyer where they feel they were not at fault.
More Slip and Fall Information: