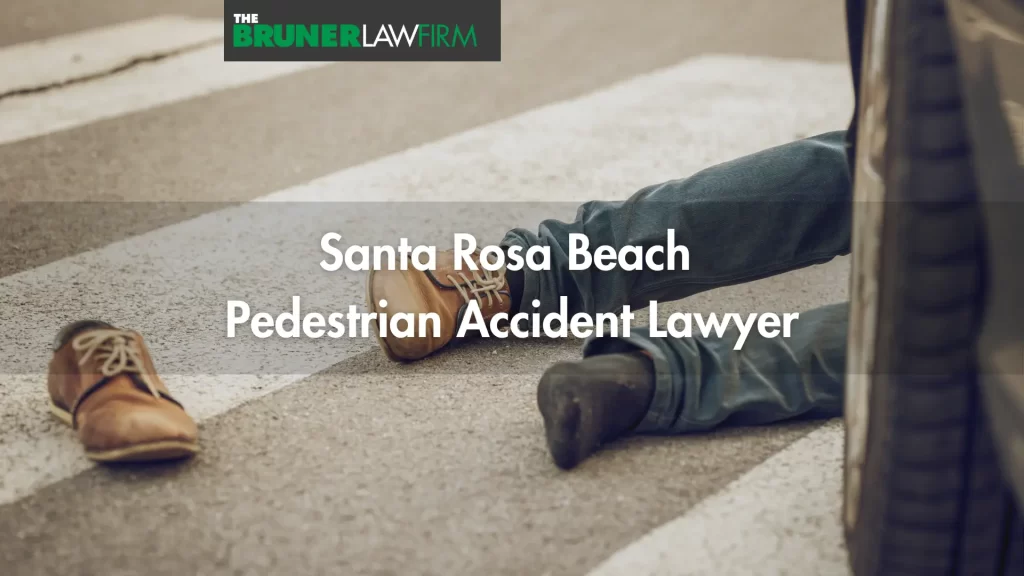 Did you get hurt in a pedestrian accident? Did someone else's negligent actions cause the crash? If so, contact the Santa Rosa Beach pedestrian accident lawyers from The Bruner Law Firm now to determine your options for securing compensation.
Pedestrians are at an increased risk of life-threatening and fatal injuries when they're in a crash with a vehicle. The force imparted to a pedestrian's body from a motor vehicle strike is extreme. Although recovery is possible, many accident victims suffer from chronic pain, limited mobility, and other permanent ailments.
The Bruner Law Firm has over 25 years of experience representing injured clients after pedestrian accidents. We are ready to fight for your rights and future. Call us at (850) 608-8715 for a free consultation with a skilled Santa Rosa Beach pedestrian accident attorney today.
Common Types of Pedestrian Accidents
A pedestrian accident can occur under numerous circumstances. Although you can take certain safety measures to protect yourself, you can't entirely avoid crossing paths with a careless motorist.
Multiple types of pedestrian accidents can happen, including:
Right-turn accidents – Drivers approaching intersections must always check for pedestrians. Rolling through a stop sign or red light without looking for someone on the road can lead to a devastating collision.
Crosswalk accidents – Although crosswalks are meant to ensure pedestrian safety, not all motorists follow traffic laws. Some proceed without checking for crossing pedestrians, striking them with their vehicles.
Parking lot accidents – Parking lot accidents commonly occur at low speeds. However, the resulting injuries can be severe. A motorist might not pay attention to where they're going and crash into someone who is walking to their car.
Left-turn accidents – Approaching a left turn requires drivers to look for oncoming traffic before proceeding unless they have a green turning arrow. Completing the turn without slowing down to monitor foot traffic can lead to a fatal outcome.
Backing up accidents – Motorists must back out of parking spaces carefully and slowly. They should always look behind them to ensure no one is walking past their vehicle. A driver can run over a passing pedestrian if they back up quickly or without checking for anyone in their path.
Hit and run accidents – Fleeing the scene of a car crash is a crime. A driver might panic and drive away after hitting a pedestrian. Sometimes, people fear the consequences of driving under the influence or otherwise breaking the law and would rather flee than face law enforcement.
Common Causes of Pedestrian Accidents
Driver error is among the primary contributing factors to pedestrian accidents. Some people ignore pedestrians or don't understand traffic laws. Careless motorists endanger the safety and lives of others, increasing the risk of a catastrophic collision.
The most common causes of pedestrian accidents include:
Allowing distractions such as texting or eating to shift a driver's focus from the task of driving
Driving under the influence of drugs or alcohol
Speeding
Failing to yield to a pedestrian at a crosswalk or intersection
Backing out of a parking spot or navigating a parking lot without paying attention to foot traffic
Swerving onto a sidewalk or walkway
Common Injuries Caused by Pedestrian Accidents
Pedestrian accidents can result in severe and debilitating injuries. Drivers and passengers might also get hurt, but probably not as badly as those on foot. Unlike vehicle occupants, pedestrians have nothing to protect them from the impact of a collision.
When a person gets struck by a car, they can get run over, launched hundreds of feet from the crash site, or hit by flying debris. Some accident victims die at the scene, while others require extensive and painful treatment to heal.
The most common injuries in pedestrian accidents include:
Road rash
Internal bleeding
Penetrating injuries
Broken bones
Paralysis
Deep lacerations and disfigurement
Permanent disability
Loss of limb
Crush injuries
Emotional or psychological trauma
Compensation Available After a Pedestrian Accident in Santa Rosa Beach
In Florida, every resident who registers a motor vehicle must show proof of personal injury protection (PIP) insurance. The law requires at least $10,000 in PIP coverage to cover accident-related expenses regardless of who is at fault.
PIP pays 80% of medical costs and 60% of lost wages up to the policy limit. It doesn't only cover you as an injured driver. You could file a PIP claim if you were a pedestrian in a car crash.
You must file a claim with your PIP insurer before exploring other sources of compensation. If you don't have auto insurance yourself, you can file a claim with the at-fault driver's PIP insurer. You can recover the total policy limit if your doctor diagnoses you with an emergency medical condition (EMC). That means your accident-related injury causes acute symptoms of significant severity, including severe pain that could reasonably lead to any of these medical problems without immediate care:
Serious jeopardy to health
Serious impairment to bodily functions
Serious dysfunction of a bodily part or organ 
You can only collect up to $2,500 in PIP benefits if your doctor determines you don't have an EMC.
You can file an injury claim or lawsuit against the at-fault driver if you exhaust your PIP limits and meet the requirements of the serious injury threshold. That means your injury partly or wholly consists of:
Significant and permanent scarring or disfigurement;
A permanent injury other than scarring or disfigurement within a reasonable degree of medical probability; or
Permanent and significant loss of an essential bodily function.
What Will My Pedestrian Accident Claim Help Cover?
The compensation you receive in an injury claim or lawsuit against the negligent motorist might cover your:
Lost income
Lost future earnings
Pain and suffering
Ambulance services, hospital stays, rehab, and other medical expenses
Out-of-pocket expenses
Emotional distress
Loss of enjoyment of life
Deadline to File a Pedestrian Accident Lawsuit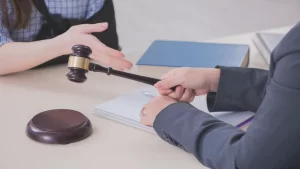 The statute of limitations in Florida dictates the time period during which you can file a lawsuit against the at-fault party. Florida's statute of limitations allows a two-year timeframe. That means you have two years from the crash date to file your lawsuit against the negligent motorist.
Contact a Santa Rosa Beach Pedestrian Accident Lawyer
 Recovering after a pedestrian accident often involves great stress and various challenges. At The Bruner Law Firm, our Santa Rosa Beach personal injury lawyers understand what you're going through. Our team wants to help you hold the careless driver accountable for their actions.
If you sustained injuries in a pedestrian accident due to someone else's negligence, call The Bruner Law Firm at (850) 608-8715 today for a free consultation. We're available 24/7 to provide the legal advice and help you need.
Related Posts: