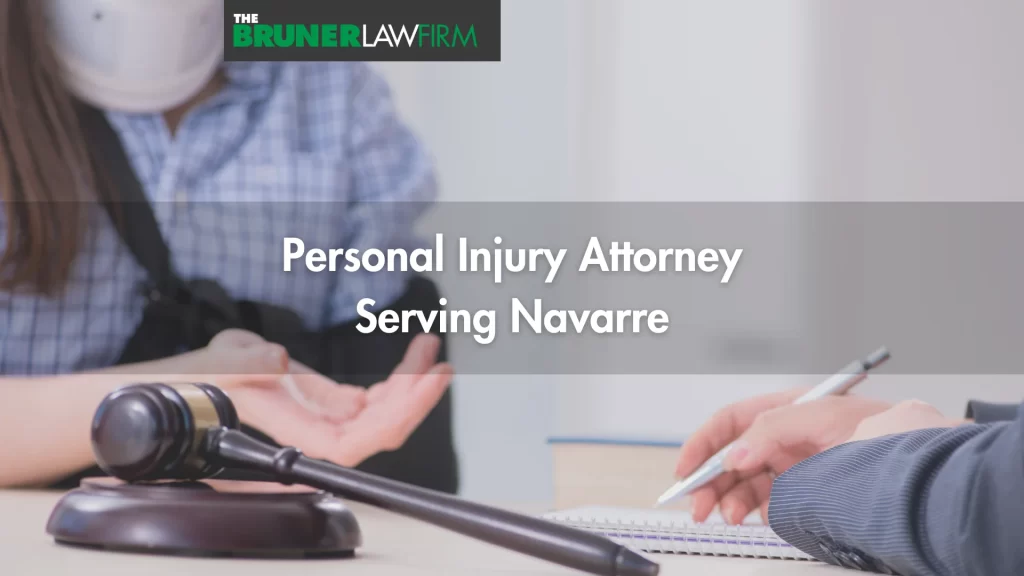 If you suffered serious injuries in an accident caused by a reckless, negligent party, you should contact the Navarre personal injury attorneys at The Bruner Law Firm. Our award-winning attorneys have extensive experience representing accident victims. We know what it takes to secure the full compensation you need.
Navarre is a peaceful town in the Florida panhandle, known for its pristine beaches and scenic attractions. Unfortunately, however, Navarre residents and visitors are not immune to serious accidents. The consequences of someone's negligent actions can upend an innocent victim's entire life, leaving them with physical injuries, emotional pain, and unexpected financial burdens.
At The Bruner Law Firm, we don't believe that victims should be saddled with financial debt as a result of someone else's negligence. That is why we have built our entire practice around helping accident victims get the justice and compensation they deserve while holding negligent parties accountable for their actions.
We understand that navigating a complex injury claim or lawsuit can seem daunting. Our experienced Navarre personal injury attorneys always take the time to review your situation and walk you through every step of the legal process from start to finish.
If you have been injured in an accident and need more information about how to recover the compensation you deserve, contact our office at (850) 243-2222. We offer a free initial case evaluation to get you started.
Why You Need an Experienced Navarre Personal Injury Attorney
After suffering injuries in a traumatic accident, a victim will likely have a number of questions running through their mind: How long will it take me to recover? When will I be able to return to work? How will I pay for my medical expenses or even my daily expenses? Who will pay for my property damage?
You don't have to face these questions alone. Since 1992, Vince Bruner has been solely focused on representing personal injury clients who have been harmed in accidents. The compassionate legal team at The Bruner Law Firm understands the challenges you're facing, and we're here to help.
We strongly believe that the first and most important thing you should do following your accident is to focus on your recovery. Make all of your doctor appointments, follow your doctors' treatment plan, get the rest and recuperation you need. Then, leave the rest to us.
Our experienced legal team knows the steps we need to take to maximize your financial recovery and relieve you of the financial pressures you're feeling. Your first instinct may be to take the first check that an insurance company offers you, but insurance companies are for-profit businesses looking to protect their bottom line. They will work hard to minimize their payout to you, but we'll work even harder to see that you receive the financial reward you're due.
When we take on your personal injury case, we'll thoroughly investigate your accident and gather evidence to support your case. We'll handle all of the communication with the insurance company for you, so they don't trick you into saying something that can be used against you. We'll file your injury claim for you, and we'll negotiate aggressively with the insurance company for full compensation.
Our attorneys will also leverage their thorough understanding of Florida law to protect your interests. For example, Florida's "pure comparative negligence" rule stipulates that the amount of compensation an individual receives can be reduced by their percentage of fault for an accident. Insurers may use this rule to try to justify paying you a fraction of what you deserve for an accident claim. We know their tactics and we know how to fight back. We'll build a solid case to help protect you from being blamed for the accident. We're not going to let insurers make you responsible for an accident that you didn't cause.
At The Bruner Law Firm, our attorneys have significant experience in handling personal injury cases, and we always dedicate ourselves to securing positive outcomes for our clients. We believe that hiring a skilled attorney is the single best way to protect your legal rights and make sure you are getting the maximum amount of compensation.
Types of Personal Injury Cases We Handle
At The Bruner Law Firm, we represent numerous different types of injury accidents. A personal injury case may involve any type of injury accident caused by a party's negligent actions or inaction.
Some of the most common types of accidents that can result in a personal injury case include:
Boat accidents
Pedestrian accidents
Bicycle accidents
Workplace accidents
Slip and fall accidents
Dog bite cases
Defective medical device claims
Medical malpractice
Wrongful death
In the case of serious accidents such as these, victims who suffer traumatic injuries or major property damage deserve compensation.
Recovering this compensation can become complicated and difficult if you are dealing with an uncooperative individual or insurance company. That is why it's important to get an experienced Navarre personal injury attorney on your side immediately after an accident. An attorney can review the situation, investigate the accident's circumstances, and advocate for the best possible outcome for you and your family.
Injuries That Result From Personal Injury Accidents
Personal injury accidents can result in injuries ranging from broken bones to catastrophic and life-threatening injuries. Severe accident injuries can significantly alter how a person functions for the rest of their life.
Even relatively minor injuries can result in time missed from work and everyday challenges that make coping with the aftermath of an accident painful and traumatic.
Some of the most typical accident injuries we see include:
Traumatic brain injury
Concussion
Fractured bones
Paralysis
Amputation
Organ damage
Internal bleeding
Infections
Illness
Lacerations
Burns
Sprains and strains
Wrongful death
These injuries can result in expensive medical treatments leading to piles of bills that place an unexpected financial burden on a victim. Hospitalization, doctors' fees, surgery, prescriptions, physical therapy, rehabilitation costs — it all adds up and can jeopardize a victim's financial stability.
The insecurity caused by this situation may cause a victim to accept a low or unreasonable financial settlement just to ease the immediate pain of their financial situation. Unfortunately, settling for less than what you deserve often backfires. The amount rarely covers the accident's entire cost, from property damage to medical costs and time missed from work.
Many victims of these accidents often dip into their own pockets to cover the costs of an accident they didn't cause. Is that fair? At The Bruner Law Firm we don't think so.
Can You Recover Compensation Following an Accident?
Every injury accident has its own set of specific circumstances that can significantly impact a victim's compensation.
If you have been the victim of an accident that wasn't your fault, then you may be entitled to multiple types of compensation. Compensation for personal injury accidents is typically broken down into two categories: economic compensation and non-economic compensation.
Economic compensation is typically easier to calculate because it includes measurable losses that a victim sustains due to an accident. Economic compensation covers things like:
Current medical expenses
Future medical expenses that are related to the accident
Loss of income
Loss of earning potential
Cost of property damage
Non-economic compensation is more difficult to tabulate because it's more subjective. How do you put a price on disfigurement or the pain and suffering that a person endures as a result of an accident? There are no bills or receipts to calculate, but a fair estimation must be made for how much compensation is reasonable for the circumstances.
Examples of non-economic compensation include:
Emotional distress
Pain and suffering
Disability
Disfigurement or scarring
Loss of companionship
Loss of enjoyment of life
In the majority of personal injury cases, a victim may be able to recover both economic and non-economic compensation depending on the nature of their case. Florida does not place a cap or limit on the amount of money that a victim can recover from a personal injury claim.
To help determine what you can expect in the way of compensation following an accident, it's best to let an experienced personal injury attorney review the circumstances of your case. This is particularly helpful because insurance companies may offer low or unrealistic compensation figures to entice a victim into a quick settlement.
We'll also ensure we meet all of the deadlines in your case. The statute of limitations for personal injury lawsuits in Florida is four years. This means you generally have four years to file your suit in the state's civil courts. Failure to meet this deadline could result in your losing your right to seek compensation.
Contact an Experienced Navarre Personal Injury Attorney for Help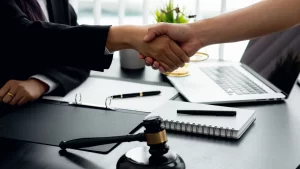 Being involved in a serious injury accident is a uniquely frightening experience. Not only has your physical health been put in jeopardy, but the financial and emotional consequences can take an enormous toll on you and your family.
You may feel alone and isolated, unsure where to turn for help, and at the mercy of an insurance adjuster who doesn't care about your well-being. You need someone on your side working to protect you and your rights while negotiating for the compensation you deserve.
If you or someone you love has been injured in an accident through no fault of your own, contact the team at The Bruner Law Firm to discuss your legal options. Our attorneys are compassionate and qualified professionals with decades of experience in Florida law. You do not have to face this complicated situation by yourself.
Contact The Bruner Law Firm today for help. Call us at (850) 243-2222 for a free, no-obligation case evaluation to discuss the details of your case and the legal options that are open to you.