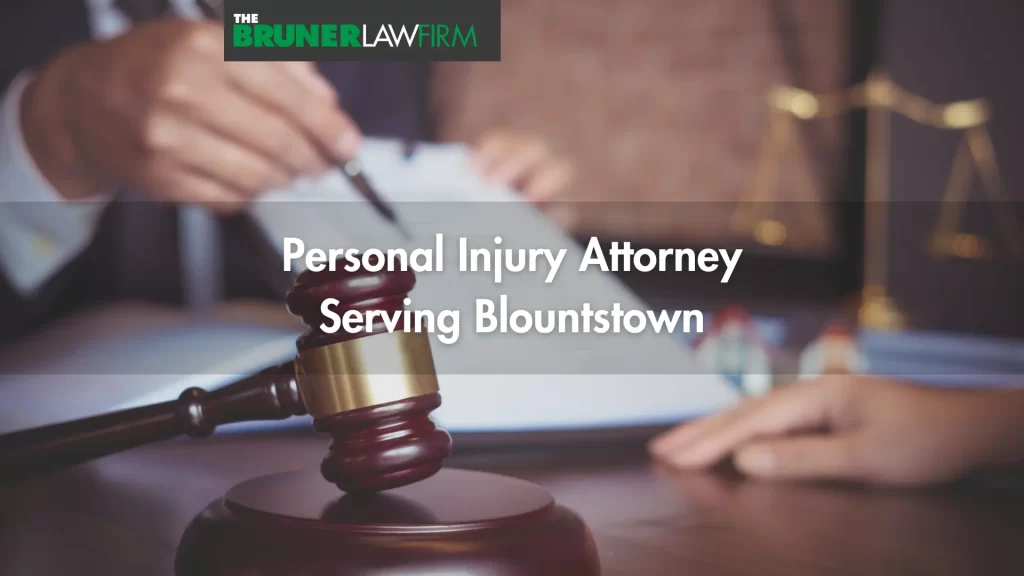 Serving injured clients throughout Blountstown, Florida, and all across the state since 1992, the attorneys at The Bruner Law Firm have achieved remarkable success fighting for the rights and interests of those who suffered an injury in an accident caused by someone else's negligence or wrongdoing.
If you were hurt or lost a loved one in a car accident or some other preventable tragedy, you could contact the attorneys at The Bruner Law Firm for help. We have obtained millions of dollars in compensation for our clients, and we are ready to help you get the justice you deserve.
You can contact the Blountstown personal injury attorneys of The Bruner Law Firm at (850) 243-2222 or by completing our contact form. We offer free consultations, and you won't have to pay anything upfront for us to represent you. We can also come to you if you cannot make it to our office.
Our Practice Areas
The Bruner Law Firm has four total law offices throughout Florida, providing convenient access to the top-notch, personalized representation you need for your injury claim in Blountstown or wherever you live.
Because we handle all types of personal injury claims, our lawyers can assist you with pursuing compensation for any injury or loss you suffered due to someone else's actions or inaction, including any of the following:
The attorneys at The Bruner Law Firm offer comprehensive representation and will handle all aspects of your claim from beginning to end. Our lawyers have decades of combined legal experience, so we know how to get results for our injured clients, and we have recovered millions of dollars in compensation for our clients to date.
No matter the cause of your suffering, you can rely on us to take the time to sit down with you, get to know the details of your claim, and fully discuss your rights and options to help you make the best-informed decisions. You can count on us to fight aggressively to help you get the justice you deserve.
Why You Need an Attorney for Your Injury Claim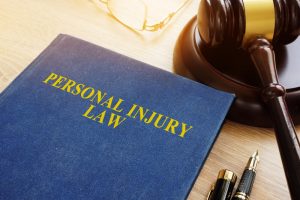 The State of Florida provides you with certain rights to obtain compensation for the injuries and losses you suffered because of someone else's wrongdoing. However, the process of proving negligence and obtaining damages is complex.
You received medical care for the injuries you suffered in the accident, and you will need to provide documentation in the form of medical reports, receipts and invoices for treatment costs, and more. You will also need other documentation related to your accident that can include the following:
Police and accident reports
Witness statements and contact information
Documented evidence of your out-of-pocket expenses associated with your injury
Other forms of evidence that document the losses you suffered as a result of the accident or incident
Since you are trying to hold another party liable for your accident-related injuries and losses, you also need to establish and prove the other person or entity was acting negligently, carelessly, or unlawfully. In Florida, lawsuits based upon strict liability, products liability, professional malpractice, or an action for damages based on negligence all count as "negligence actions."
Proving negligence can be challenging in many instances, and you'll need to compile evidence to support your claim. Your evidence must show that:
The other party had a duty of care. A doctor promising to provide effective medical care is an obvious example, but all motorists "promise" to operate their vehicles safely on the road when they receive their driver's licenses. This is a duty of care.
The other party breached that duty through their actions or by not taking action that could have avoided an accident or injury. The actions would be things that any "reasonably prudent person" would do.
Their actions (or inaction) directly led to or caused the accident or injury, such as a driver running a red light or speeding.
The accident or injury caused the victim to suffer losses.
You must establish each of these four items to show that the at-fault party was negligent. The attorneys at The Bruner Law Firm will fully examine your case, investigate to determine who was at fault for your injuries, and build a case in order to pursue damages on your behalf. We will then work diligently to hold the other party accountable for your suffering and advocate strongly on your behalf at all turns to get you the compensation you need.
What Could I Be Compensated For?
Through our years of experience helping our injured clients with their personal injury claims, we can efficiently help you obtain compensation to cover your expenses and losses. You might be eligible to obtain money for the following:
Your medical treatment and costs
Lost wages and future earnings
Property damage
Disfigurement
Loss of consortium
Loss of enjoyment of life
PTSD and other mental issues
You may also be entitled to compensation for other losses arising from your injury or accident. The lawyers at The Bruner Law Firm will build a case that includes all the elements that apply to you so that you receive the compensation you deserve.
Why Work with The Bruner Law Firm?
You need the best possible representation for your claim, and at The Bruner Law Firm, you will find a team of some of the most experienced and successful personal injury lawyers in the profession. We have served Blountstown and all of Florida since 1992, so you know we're not a "fly-by-night" operation.
Our law firm's founder, attorney Vincent Michael Bruner, is proud to be joined by his two sons, Vince, Jr., and Drew, along with several other highly experienced and top-rated attorneys who all have your best interests at heart. We have more than 25 years of experience handling personal injury and wrongful death claims, and we have the results that prove our success.
Contact Us
When you've been injured in an accident that wasn't your fault, you're likely shocked, in pain, and angry. You want to hold the at-fault party accountable. We can help you do that. To schedule a free consultation, call the Blountstown personal injury lawyers of The Bruner Law Firm at (850) 243-2222, or you can fill out our online contact form today.