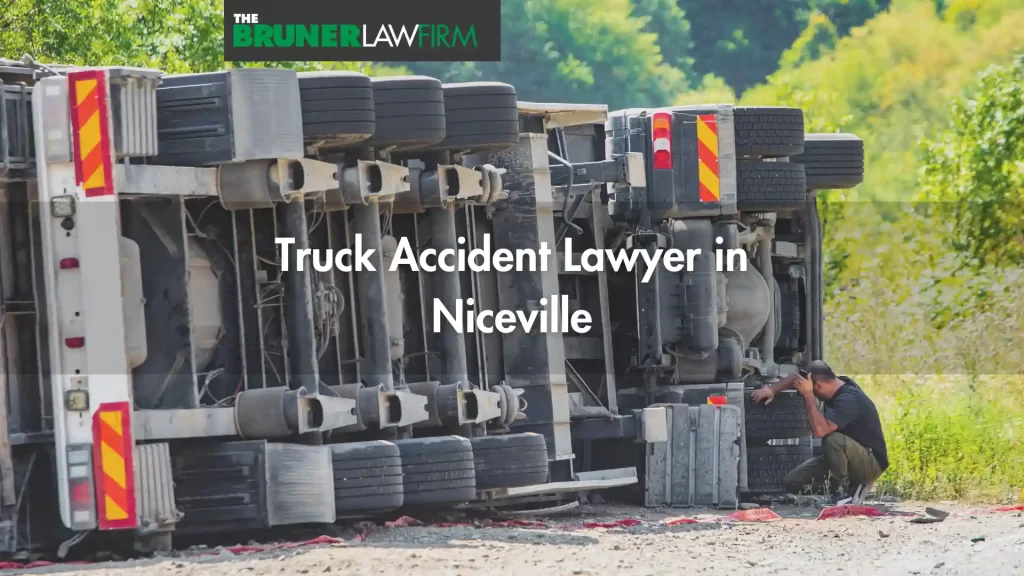 Were you severely injured in a truck accident in Niceville? If so, contact an experienced truck accident lawyer at The Bruner Law Firm right away for help. We know that truck accidents can result in severe and potentially life-altering injuries. We also realize that you may be struggling to pay your medical expenses, recoup lost wages, and repair your vehicle. Let us stand up for you and hold the responsible party accountable.
You don't have to take on the driver, trucking company, or their powerful insurance company alone. For more than 25 years, we have helped people like you get compensation after a devastating truck accident. We have the right experience and resources to get results for you.
Call us right away at (850) 605-0672 for a free and 100% confidential consultation with one of our compassionate and dedicated Niceville injury lawyers.
Commercial Truck Accident Cases We Handle
Commercial vehicles can weigh 20 to 30 times more than the passenger vehicles that are forced to share the road with them. When a collision occurs, the occupants in the smaller vehicle are often the ones who suffer the most severe injuries and property damage.
Some of the most common commercial trucks and vehicles we encounter in Niceville include:
Tractor-trailers
Flatbed trucks
Tow trucks
Garbage and dump trucks
Tanker trucks
Commercial buses
Box truck
Heavy hauler
Refrigerator truck
Tanker
Cement mixer
Cargo van
Firetruck and other emergency vehicles
Federal Regulations in the Trucking Industry
Anyone who works in the trucking industry must follow various regulations issued by the Federal Motor Carrier Safety Administration (FMCSA). They include things like maximum driving hours for drivers, maintenance schedules, and procedures for transporting hazardous materials.
Some examples of these regulations include:
Drivers must hold a valid commercial driver's license and be at least 18 years old to drive within state lines or at least 21 years old to travel outside the state.
Perform and document all maintenance, inspections, and repairs on the trucks.
Utilize cargo securement systems that are functional and free of defects or damage.
Drivers cannot exceed the maximum hours of service limit in a driving shift.
Companies should provide drivers with training programs on operating a commercial truck safely.
Stay within weight and size limits for cargo being transported.
Drivers should not enter a driving shift within four hours of consuming alcohol or consume alcohol during their shift.
Employers must perform random drug and alcohol testing on employees.
Violations of these regulations could result in hefty fines for the offenders. Additionally, it can cause severe injuries and fatalities. According to the FMCSA, 2,342 people were injured, and 201 people were killed in accidents involving large trucks between January 1 and July 31, 2020. That's why it is crucial that all drivers, not just truckers, remain diligent to avoid a devastating crash.
Common Causes of Commercial Truck Accidents in Niceville
Some of the most catastrophic accidents that can occur on the road involve large trucks. Anything from driver error to adverse weather conditions can lead to collisions, causing significant property damage, injuries, and fatalities. The most common causes of truck accidents include:
Distracted driving
Speeding
Tailgating
Truck and part defects
Failure to obey traffic signs and signals
Fatigued driving
Alcohol and drug use
Failure to check blind spots
Improper lane change
Inadequate vehicle maintenance and repairs
Overloaded or improperly loaded cargo
Negligent hiring of inexperienced, unlicensed, or unqualified drivers
You have the right to seek a monetary award for the pain and suffering you endured, whether it was the truck driver or trucking company that caused your injuries. The Bruner Law Firm will be ready to stand up and fight for every cent of compensation that you're owed. We do this to help you rebuild your life and put the crash behind you for good.
Who is Liable After A Truck Accident?
You might think the driver was responsible because they were the only one in the truck at the time of the crash. However, multiple parties could have contributed to the accident. If their employer didn't perform an adequate background check, they could be at fault for putting an inexperienced or dangerous driver on the road. If a manufacturing company made a defective steering system, they could be responsible for the driver's inability to control their vehicle.
Any of the parties below could be held liable for the injuries you suffered in a truck accident:
Driver
Trucking company
Vehicle or parts manufacturer
Cargo loaders
Maintenance or repair company
There are many other possible parties whose actions could lead to a collision with a large truck. If you suspect someone else caused your accident, contact The Bruner Law Firm so we can investigate.
Possible Compensation in A Truck Accident Case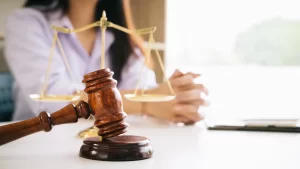 Choosing to hire a truck accident lawyer can be overwhelming, but it is often necessary. While you might not want to resort to legal action, sometimes that is the only way to recover the compensation you deserve. There are two main types you can seek in an insurance claim or lawsuit: economic and non-economic.
Economic damages are the actual expenses you incur, such as:
Past and future medical bills
Out of pocket expenses
Property damage
Lost wages
Lost earning capacity
Non-economic damages are the subjective losses that are difficult to assign value to, such as:
Pain and suffering
Physical impairment or disfigurement
Emotional distress
Loss of enjoyment of life
Loss of consortium
At The Bruner Law Firm, we will fight for the maximum compensation you need to cover your past and future losses.
What Type of Compensation Am I Owed?
If you were hurt in a truck accident and the truck driver, trucking company, or another entity's negligence caused the crash, you could be owed significant compensation. You could be eligible to pursue money for:
Current and future medical expenses
Lost wages
Loss of future earnings (if disabled)
Vehicle repairs (or replacement, if your car was totaled)
Rehabilitation costs
Travel costs for treatment
Pain, suffering, and other non-economic damages
While most injury claims settle out of court, it may be necessary to file a lawsuit if the other party refuses to offer you a fair settlement.
If you need to file a lawsuit against the truck driver or trucking company, you must observe the statute of limitations. It is a strictly enforced deadline, and if it passes, you won't have the opportunity to pursue compensation in the civil court system. The statute of limitations in Florida is four years from the date of the crash Florida Statutes Annotated section 95.11(3)). Once the statute runs out, the court will be barred from hearing your case.
Contact a Niceville Truck Accident Lawyer at The Bruner Law Firm
Our Niceville truck accident lawyers will handle your case with care and compassion. We know the importance of getting fair compensation after a serious injury crash. You can depend on us to fight for the full amount that you're owed.
We understand all-too-well the impact an injury accident can have on your finances. That is why we represent clients on a contingency fee basis. You pay no upfront fees or costs for quality legal representation. We won't collect any of our legal fees unless we win your case. If we don't win, you won't have to pay.
At The Bruner Law Firm, we have been recognized for the results we achieve and our dedication to every client that hires us. We're proud of the reputation we have built over the years as tenacious defenders of those who've been hurt in accidents in Florida. We have specific experience handling truck accident cases and secured a $2,454,500 verdict for a truck accident victim who was hurt on the highway in Bay County.
If you were hurt or if you lost a loved one in a truck accident in Niceville, call us at (850) 605-0672 to schedule your free consultation. Our experienced personal injury lawyers will protect your rights and help you get on the road to recovery.