Fort Walton Beach Practice Areas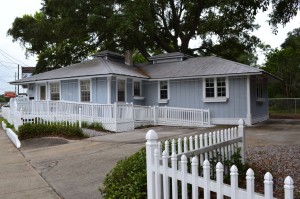 At The Bruner Law Firm we remain dedicated to helping and assisting victims of personal injury, accidental injuries, wrongful death and the neglect of others. We are passionate about the work we do and we believe in perusing personal injury cases for our clients who feel legal action is required to achieve justice. These events can change lives forever; and unfortunately not for the better.
Personal injuries can be caused by any number of factors, whether it be from  a company choosing profits over safety, another person's failure or neglect, an offshore accident, pharmaceutical drug related issues, on-road motor vehicle, bus or trucking accidents, on-water or maritime accidents such as boats or jet-skis, etc. Every year there are many people who are injured by the negligence and irresponsible choices of others and if you are a victim you have options.
Comprehensive Personal Injury Representation
We have a proven track record of fighting for our clients through a wide variety of personal injury cases which allows our legal ability to speak through results. Contact us today for your FREE case evaluation.
Here is an overview of each of our personal injury law services:
Serving the Florida Panhandle and Southeast Alabama
GET YOUR FREE
CASE EVALUATION
SEE WHAT OUR
CLIENTS HAVE TO SAY
Drew Bruner and his staff are absolutely top notch! They helped with EVERYTHING from day 1! They called with updates and genuinely cared about us and how we were doing! My husband and I highly recommend The Bruner Law Firm for your car accident litigation!!!
Drew and His staff are absolutely top notch! They made this process so smooth and took all our stress away! I highly recommend this law office for all of your car accident litigation needs! They really are the best around!
I love this law firm so much. They take such good care of you. Taylor, along with everyone else is a rock star. Everything I needed was given to me. They always kept their promises and was always honest. I can't recommend them enough. Thank you all so much for everything.
Bruner Law Firm was amazing to work! They were able to help me through the process of an injury sustained from an auto accident and get the best settlement possible. I trusted them throughout the while process and felt they were looking out for me. I highly recommend contacting Bruner Law Firm if you need assistance after an auto accident.
I was rear ended and was a bit shaken up with my daughter, so I contacted Bruner Law Firm. This was my first time dealing with a personal injury attorney but I was please with the service. Kim was very helpful throughout the process, she keeps in touch regularly about the case and always ask about my little girl. Overall I appreciate the team at Bruner and the effort to settle my claim.
Bruner law firm has been amazing through this nightmare after getting rear ended last year. Taylor has been very informative and quick to respond to every question/ concern that I have had over the entire last year. Very pleased with every aspect of this situation.
Great group of people. They do everything within their means to provide you best legal service available. Joe went above and beyond helps us get maximum compensation for our case. I highly recommend their services should you need an attorney's assistance in your case.
Very very professional! Stayed in contact with me every step of the way! Even when deployed! Never thought the process was so easy! They did all the leg work and I signed a few documents and at the end we won! Highly recommend! I'm sad I could only give 5stars! They deserve 10!
Taylor was the ray of sunshine in this gloomy storm. I can't thank this firm enough for putting up with my grouchy needy self. They went above & beyond the call of their jobs for me, talked me off many ledges and settled my case and I couldn't be happier. I have always considered myself a really positive person, but this accident was really tough on me personally and professionally. Thankfully I had Taylor, Monica, Peggy and Joe there for me every step of they way…. If I could leave infinite amount of stars I would in heart beat. Don't think twice. This is the firm that will have your best interest at heart!!!!
I called The Bruner Law Firm when I was in my first accident in 2021 and then again shortly after my second accident. They took care of me, kept me in the loop and answered all of my questions when asked. They got my case wrapped up sooner than expected and I received a lot more than I expected as well. I will definitely recommend them to anyone who asks!
After being in a car accident I reached out to the Bruner Law Firm and in less than a year my case was won and I was very satisfied with the Bruner Firm. Anytime I called they took the time to answer.
Drew and staff were awesome! I'm new to this state bought a new car and unfortunately it was totaled before I even made the second car payment! Not a warm welcome to Florida. They worked hard a diligently to get the max compensation for settlement. They always responded or reached out to keep me updated on the status of my case! I highly recommend Bruner law! Thank you all so much! Cheers to hard work and moving forward!
Bruner law firm is hands down the best personal injury lawyer around! His friendly staff was also very helpful and informative. My case was settled in record time. I would and DO recommend this firm for all your personal injury claims.
Drew and his team were amazing to work with. From the day I walked into his office for the first time I knew I was in good hands. He helped us through a difficult time and made sure we were kept in the loop the entire time. I can not say enough about Drew and the team at Brunner Law Firm.
The BEST Drew spends as much time as you need making sure all your questions are answered, always takes his client's calls too
Highly recommended I had a wonderful, care free experience working with Bruner Law Firm. Drew was the best! He worked diligently on my case and he is an awesome person all around! Thank you again!
Drew and the Bruner law firm were awesome from start to finish. Honest and always with our best interests at heart.
Amazing people. They took a terrible incident and made me feel at ease. I don't know what I would have done with out their help and professional guidance. I am truly grateful I chose Bruner law firm to take care of me this trying time in my life.
Drew and sherry helped me with my case. It was an easy process and I would use them again if I ever have to get another lawyer.
I'm overdue for this review, but better late than never. Drew and his team were professional, caring, and prompt every step of the way. All of my questions were answered in a timely manner. This firm really cares about their clients and it shows. I would reccomend them to anyone who has been injured in any type of fall or accident. I was very satisfied.
Drew took my case when a young teenager hit me on my bike. It was stressful going out but he always answered his phone and never left me in rhe dark.
Best Law firm across the Panhandle! If you are tired of working with bad lawyers that don't care about you or your case, then you NEED to reach out to The Bruner Law Firm. They are family owned and they really do care about their clients! I had a closed case with them, and months later they contacted me to let me know that they secured MORE settlement money for me! Who does that??? I have to say, they were and still are a blessing. Don't hesitate to call them!
Drew worked on my case for over three years and fought a very big company who denied my claim for the get-go. He gave me his cell phone number and never once took more than a day or two to return my calls. I was in the end, happy with the outcome! Thanks Bruners!!
The Bruner Law Firm is one of, if not the best and professional law firm in the area. My family and I had the pleasure of working with Joe during our legal case with auto insurance. Although the case itself was long and dreadful, Joe and his team nevertheless made that process go smooth and easy. With an exceptional service, they were always there to ensure that we received the best legal advice, and ultimately achieved the maximum compensation settlement from our case for us. I highly recommend The Bruner Law Firm should you ever need an attorney service in a legal case.
Drew is a phenomenal lawyer and, more importantly, a great person. His team really made me feel special and took care of me both in my case and personally. If you need an injury lawyer who gets it done and really gets to know his clients- this is the place to be. I highly recommend! Thanks Drew!
If you are scared of the legal process and know NOTHING about how it works, I can promise you this is the place to go. Drew and his team were the most incredible people to work with over an almost 3 year long case. I came into this freshly 18 and was treated no differently than a person in their 40s, which as a young person you know is hard to find! If you want quick responses (24hrs usually) explanations you can understand and some decent settlement money look no farther. Drew was there every step of the way to answer any questions I had no matter how stupid, and trust me I had my moments. They are real people, not just lawyers, who actually care about you and getting you what you deserve. Thank you guys so much, you really made a terrifying process so simple and smooth. I'll miss working with you!
Drew and his team really are in business to help the community. Emily and Sam helped process information and paperwork on my behalf. The whole process was easy and (besides my injuries) painless from beginning to end. Knowledgeable and dedicated to getting the closure I and everyone in my position not only request but demand. This legal team will have any and all of my family legal issues from this day forward. Thank you Bruner Law Firm.
The best attorney group in Emerald Coast.
Best law firm on the Gulf Coast!
To Mr. Vincent Bruner, When you have your first accident at age 71 you feel your whole life has changed forever. Having been retired only a short time we felt as though our whole life was upside down. No visit up north to see our grandchildren and great great grandchildren would be possible with our second vehicle. I was worried about what to do and how to handle the insurance, the police reports, and whether to go to a Doctor. And if so, what kind? Being hit by a 10-ton truck was upsetting enough. But being naïve when it comes to insurance and reports took the cake! Then after praying for help, I saw or heard the name Vincent Bruner. I decided a call and meeting couldn't hurt. Meeting him the first day made me feel as though everything wasn't as desperate as I thought. He immediately got me the proper medical help by setting up initial appointments and proceeding with every piece of info I needed. I had no idea insurance wouldn't cover everything that I would need. I knew that it would take time and patience, but having a man with the personality and intelligence to pursue our cause and needs while keeping me informed when something changed was perfect. Vincent was an understanding gentleman and let me talk to him about my anxiety. He never let me down, and one day a phone call happened with the best news ever! Vincent never gave up trying to give us back our lives and getting it back to the way things were! Of course our lives will never be the same but having had the guidance, care, concern, and patience from Vincent has helped us on our journey to a life of relief, normalcy, and love. All of our thanks to a man who has been blessed with not just the intelligence, patience and perseverance that was involved, but who did it with a charm and wisdom very few young people have these days. May he always be blessed in his business and private life. Sent with love and thanks from not just me, but our whole family.
They did a fabulous job on handling my car accident case and did exactly what they told me they would do. They were fast in handling it and I would Definitely use them again and again if necessary. Thanks Drew and Vince for all your help.
Took care of our case when my family, and I were involved in a car accident. Drew was very helpful, and explained everything. Very highly recommend
Very personable and trustworthy lawyers. Drew worked diligently on my case and really took the time necessary to do the right thing. He was very responsive and provided his very best recommendations throughout the entire process. I can wholeheartedly say that this is the best law firm to have on your side.
Best Law firm across the Panhandle! If you are tired of working with bad lawyers that don't care about you or your case, then you NEED to reach out to The Bruner Law Firm. They are family owned and they really do care about their clients! I had a closed case with them, and months later they contacted me to let me know that they secured MORE settlement money for me! Who does that??? I have to say, they were and still are a blessing. Don't hesitate to call them! Thanks! CLL
They are very kind and very cordial when I ask them to help me form a nonprofit that is to help are local animal shelters developed and grow and be no kill shelters and even have our own adoption shop they're very excited and very much animal lovers to Okaloosa county thanks them for their support of save the puppies and kittens project hosted by world's famous crab Island
Drew Bruner is thorough and completely professional. He represented me in criminal court, and was able to prove my innocence. He was everything you hope for in a lawyer.
I had an insurance claim with Progressive and Mr. Bruner was able to get my adjuster to give me the payment I was entitled to. He was very nice and always took my phone calls. Since we didn't go to court the fees were very reasonable. I couldnt be happier!!
Mr. Bruner advised me with legal contract advice for my small business. He was always available and ready to assist in anyway possible. He took his time to thoroughly understand the documents and dedicate his time to advising me. I would trust Mr. Bruner with any legal matter and highly recommend him!
I only spoke with Mr. Bruner over the phone but he went out of his way to help me with a claim I am having with my small business. Thanks for lending a helping hand!
I used the Bruners for my car wreck claim and had a good settlement.
I am in the air force and had Drew manage my case. He was prompt, courteous, and professional throughout. Best of all, I had a great result.
Drew worked on my case immediately after the other attorney's paralegal drug his feet for years. Drew and Cheryl were a lot better than the other group I used so I highly rate this firm.
Drew took my car accident case. I love this firm, they helped me and they will help you.
Bruner Firm is a great law firm for all your personal injury cases! I have grown up around this family. They are very knowledgeable and helpful when you need them!
Drew did a fantastic job handling my claim. He kept me up to date throughout the whole process and I could tell he truly cared about me and my family.
Drew represented me in an auto accident claim. He was thorough. After settlement an additional medical bill arrived. Although a small amount Drew wrote a check out his portion of the earnings to settle the bill. Totally unexpected and shows what type of person he is. Absolutely would recommend him!
I'm overdue for this review, but better late than never. Drew and his team were professional, caring, and prompt every step of the way. All of my questions were answered in a timely manner. This firm really cares about their clients and it shows. I would reccomend them to anyone who has been injured in any type of fall or accident. I was very satisfied.
Although I have a case that is still open I have to give the Bruner Law Firm KUDOS. My 17 year old niece was diagnosed with lymphoblastic leukemia in August. Friends set up a Meal Train for the family and out of no where Drew generously donated to the cause. I live in ST. Louis. Drew & Cheryl are so easy to work with even long distance ‼️
Vincent Bruner was great. I didn't have any idea of what I should or shouldn't do after my accident. He's very knowledgeable. Vincent answered all my questions I had and answered ones I didn't have. He was very easy to reach in his office or by phone. When it came to my case I believe he and his team truly fought for me. Would recommend Vincent Maxwell Bruner to anyone who has had some sort of accident and is in need of a lawyer who be on their side.
SEE MORE

TESTIMONIALS