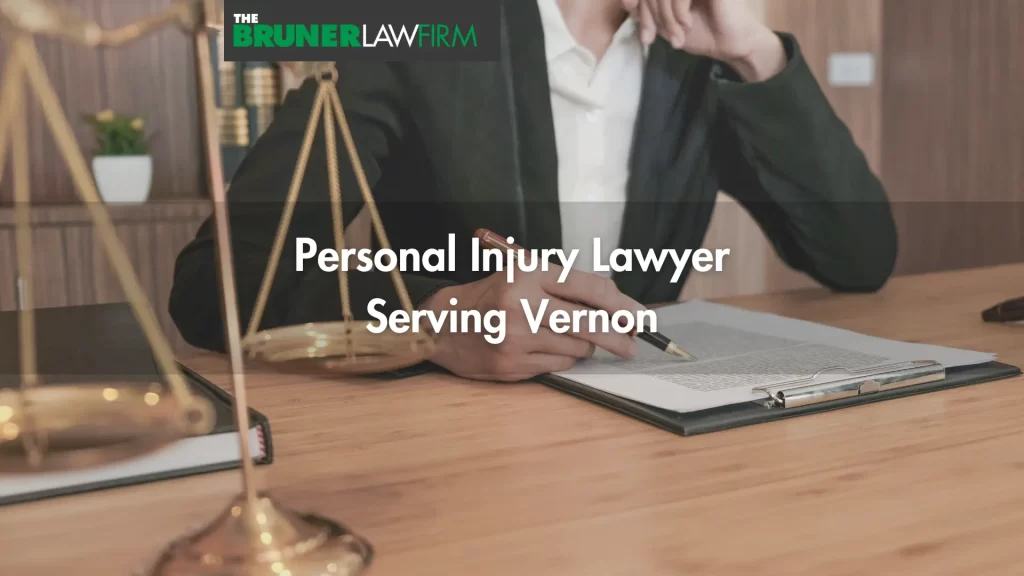 If you were injured in an accident or incident in Vernon that was caused by someone else, you might be entitled to compensation. You probably got treatment for your injuries, and now there might be bills piling up. If your injuries were severe, you could be unable to work and wondering about how you're going to pay for those medical bills and your usual living expenses. If you weren't responsible for the accident, you shouldn't have to pay for your own medical and other accident-related expenses.
Since 1988, The Bruner Law Firm has maintained offices in the Florida Panhandle. From the time that our first offices were opened in Panama City and Fort Walton Beach, we've fought tirelessly for Floridians who have been injured in truck, car, motorcycle, and boating accidents through the wrongdoing of others. A former Florida State Senator, Vince Bruner has utilized his vast experience and education to create a personal injury law firm that works tirelessly for the rights of its clients. Call the Vernon personal injury lawyers of The Bruner Law Firm at (850) 243-2222 for a consultation about how we could help you pursue the compensation you deserve.
Practice Areas
We have experience with a broad range of accidents and injuries, including:
Our Vernon personal injury lawyers will make you their priority throughout the course of your case. Our aim is to provide you with a level of customer service that we can be proud of. You can reach out to us whenever you need us, as our staff is available 24/7. We won't let anything fall through the cracks, and you will never feel ignored. One key to our success is our policy of keeping the lines of communication open. We will frequently update you on the status of your case and answer any and all questions you may have.
It makes no difference to us if your case is big or small. Our goal is to seek compensation and justice for you.
Should I Handle a Personal Injury Case On My Own?
Although some people attempt to handle their personal injury cases themselves, this can be an inadvisable choice. Managing insurance claims and understanding Florida's statutes can be confusing and frustrating. The sad truth is that insurance companies will often take advantage of someone who has not sought legal representation. They will try to pressure you to take a settlement that is much less than what you deserve. If you are unfamiliar with the maximum compensation possible in your situation, it might be tempting to take the first offer you receive.
If you choose to represent yourself, you may not be aware of all the liable parties that might be involved. You could seek compensation from your own auto insurance as well as the negligent party's insurance, in the case of a vehicular collision. In the case of premises liability, it might be possible to recover a settlement from the entity's liability carrier, as well as the individual who caused your injuries. It is critical to know all the various entities and individuals that you could be entitled to file a claim against. If you are handling the case on your own, you may be left in the dark.
What Is My Case Worth?
We can't tell you how much your case is worth until we've discussed your situation with you and investigated the details of the accident. How much money you might expect to receive depends on the policy limits of the responsible party's insurance policy, the nature and extent of your injuries, and any other losses you may have suffered. You might be eligible for compensation for the following:
Lost Wages: These include any money you were unable to earn as a result of the accident. In the unfortunate event that your injuries are permanently disabling, you might be able to seek compensation for all future lost wages.
Medical Expenses: These include all expenses related to the treatment of your injury, including ambulance services, hospital visits, prescription medicine, home health care, surgery, medical devices, and physical therapy.
Pain and Suffering: You could be eligible for compensation for this intangible loss if you document your suffering through a journal, medical records if you sought psychological treatment, or the testimony of family and friends about your injuries affected your life.
Emotional Distress: As with pain and suffering, you might receive compensation for the intangible psychological and emotional trauma you've endured from the accident. The distress may manifest itself as shock, stress, PTSD, depression, or anxiety.
Wrongful Death: In the unfortunate event that a loved one who was injured in an accident passes away, you can file a claim to cover expenses like funeral and burial costs.
Loss of Consortium: Compensation may be awarded if an immediate family member's relationship is negatively affected by a victim's injuries.
Even if your injury is minor, you can still file a claim to cover any costs you've incurred. Any debt hanging over you can cause feelings of stress. You should be focused on healing and moving forward with your life rather than on pursuing compensation. As you navigate this challenging situation, our Vernon personal injury lawyers want to provide you with peace of mind. We don't believe that anyone should have to pay the expenses caused by another party's wrongdoing.
How Much Time Do I Have?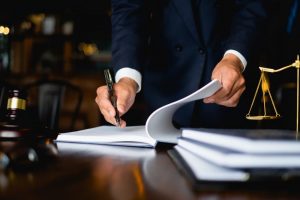 You should file a claim with the at-fault party's insurance company as soon as possible after the accident. Most policies suggest filing "as soon as possible" but some will have a 180-day deadline. If you need to take your case to court, however, you have a specific deadline.
Florida's statute of limitations allows a five-year window for filing most personal injury lawsuits with the court. Talk with your personal injury lawyer to be sure that this deadline applies to your case. Should you miss this statutory deadline, your case will likely be dismissed and you will lose your opportunity to pursue compensation through the court system.
Contact Us Today
If you were injured anywhere in the Florida panhandle in an accident that wasn't your fault, call The Bruner Law Firm today. Our lawyers fight for the compensation our clients deserve, and we have a proven track record of success in a wide variety of personal injury cases. For a free case evaluation, contact us today. Call us at (850) 243-2222. Let us get to work for you.