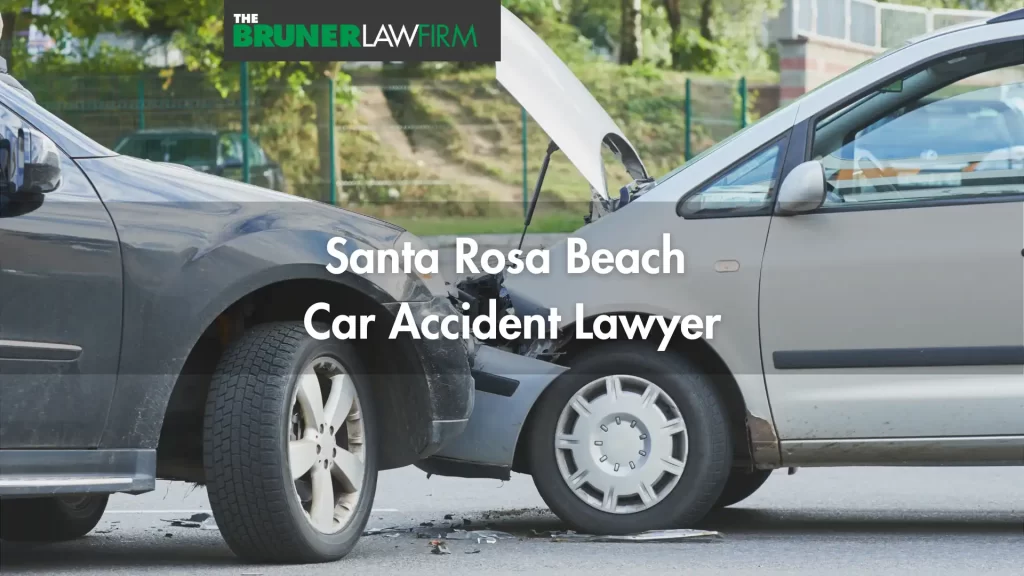 Car accidents happen all over the country, yet car accidents in Florida are unique because of Florida's no-fault car insurance system. Understanding this system is crucial if you want to recover the money you deserve following a car accident.
Car accidents can be devastating events, especially if someone else caused an accident that injured you. You may have significant physical injuries and mountains of medical bills. Navigating the claim process while you are injured and overwhelmed can be challenging. That's where the legal team at The Bruner Law Firm can help. Our experienced Santa Rosa Beach personal injury lawyers are well-versed in managing Florida car accident cases. We can step in and take control of the situation. Our goal is to help you pursue maximum compensation for your injuries while you focus on your recovery.
Ready to review your rights? Speak with a skilled Santa Rosa Beach car accident attorney today. Call our office at (850) 608-8715 and set up a free legal consultation.
Common Causes of Santa Rosa Beach Car Accidents
Although car accidents occur for various reasons, there is generally one common thread connecting most Santa Rosa Beach car crashes. That common thread is driver error and carelessness. Most car accidents happen because a driver fails to use caution on the road. Some of the most common careless causes of car accidents include:
Distracted driving
Intoxicated driving
Fatigued driving
Speeding
Tailgating
Unsafe lane changes
Failure to yield
Other common causes of Florida car accidents may include hazardous weather conditions and mechanical failure.
Injuries Sustained in Car Accidents
Even with modern safety features, car accidents can be traumatic events capable of causing life-altering injuries. In 2021, the Florida Highway Safety and Motor Vehicles recorded a total of 401,537 crashes on Florida roadways. People were injured in 163,957 of those crashes, and 3,737 individuals lost their lives. Some of the most common types of injuries sustained in Florida car accidents include:
Whiplash
Broken bones
Soft tissue injuries
Internal bleeding
Organ damage
Lacerations
Contusions
Amputations
Significant injuries may require extensive medical treatment and care for the foreseeable future. The cost of medical care can quickly skyrocket, leaving accident victims financially vulnerable. You cannot always count on a for-profit business like an insurance company to fairly compensate you following a devastating accident. Before you agree to a car accident settlement, discuss your situation with a skilled Santa Rosa Beach car accident attorney and make sure you are getting the money you deserve.
Compensation for a Santa Rosa Beach Car Accident
Recovering fair compensation for your injuries can sometimes be challenging. Florida is a no-fault car insurance state. If you are involved in an accident, you file a claim with your insurance company, and generally, your personal injury protection coverage picks up the tab for your financial losses. Generally, PIP coverage will allow claimants to seek:
80% of reasonable medical expenses
60% of lost income or wages
$5,000 in death benefits
In accidents that cause severe injuries, PIP coverage may not offer enough protection to cover your losses. The "serious injury threshold" is an exception to Florida's no-fault regulation. It allows seriously injured motorists to seek compensation by filing a personal injury lawsuit against an at-fault driver. What does "serious injury" mean under Florida law? To meet the serious injury threshold, you must be diagnosed with any one of the following ailments:
Significant or permanent loss of a bodily function
Significant or permanent scarring or disfigurement
Permanent injury
Death
If you move forward with filing a personal injury lawsuit against a careless driver, you may be able to recover compensation for economic and non-economic losses. Economic losses are your measurable financial losses, like medical costs. Non-economic losses are subjective losses, such as quality-of-life alterations. In total, you may be able to seek compensation for the following:
Medical expenses
Loss of earning capacity
Property damage
Pain and suffering
The total value of your case will depend on several factors. Two of the most crucial factors are the cause of the accident and the severity of your injuries. An experienced Santa Rosa Beach car accident lawyer can review your case and evaluate which option for seeking compensation offers you the best chance at obtaining a favorable result.
Statute of Limitations on a Florida Car Accident Lawsuit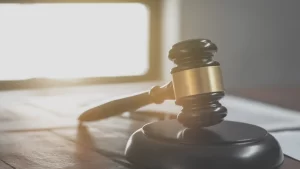 Deciding to file a personal injury lawsuit is never easy, but you do not have unlimited time to decide. In most cases, Florida gives you four years from the date of the accident to file a personal injury lawsuit. While that sounds like plenty of time, a lot can happen in four years. It is always in your best interest to start the legal process as early as possible. Proving your case takes evidence, evidence that can be lost or destroyed if you wait too long to contact an attorney to help you.
Even if you are filing a PIP claim, you should take the time to consult with a knowledgeable Florida car accident lawyer. A lawyer can help you manage your claim and negotiate for maximum compensation on your behalf. If it becomes clear that a personal injury lawsuit is in your best interest, your attorney can prepare a case before the statute of limitations expires. Once the deadline for filing a lawsuit passes, you may have few or no options for recovering the money you deserve.
Contact an Experienced Santa Rosa Car Accident Lawyer Today
Has a careless Santa Rosa Beach driver changed the course of your life? Do you need help getting the money you need to cover your medical costs? Speak to a seasoned car accident lawyer in Santa Rosa Beach at The Bruner Law Firm to discuss your legal options for recovering compensation for your injuries.
At The Bruner Law Firm, we have more than 20 years of experience helping car accident victims seek the justice they deserve. Protect your rights and call our firm today to set up a free case evaluation. We will review your situation and provide legal advice about your options for seeking compensation.
Related Posts: