Fountain Personal Injury Attorneys
If you live in the Fountain, Florida, area, and you were injured in an incident or accident that was caused by someone else's negligence, you are undoubtedly suffering physically, emotionally, and financially. If that's true, you might be eligible to pursue compensation for your injuries and losses from the at-fault party through an insurance claim or a lawsuit.
Here at The Bruner Law Firm, we have been helping injured Floridians get the compensation they need since 1992. We're one of Florida's premier full-service injury law firms, and our lawyers have recovered millions of dollars for individuals who were injured through no fault of their own.
We have four law offices across the Panhandle region to better serve you. If you've been injured because of someone else's misconduct, call the Fountain personal injury attorneys of The Bruner Law Firm at (850) 243-2222 today. You'll get a free consultation with one of our attorneys, where you can ask questions and learn about your legal options for pursuing compensation.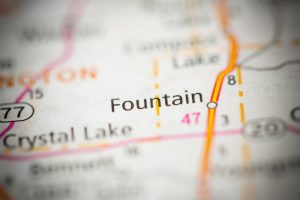 Types of Cases We Handle
Since opening our doors more than thirty years ago, we've handled nearly every type of personal injury case. We have a broad range of experience with these cases, including in situations such as:
Dedicated and experienced, our lawyers have a driving passion for helping others, and we have successfully handled hundreds of trials and settlement negotiations on behalf of our clients. Our lawyers have gained recognition for being among the best in the county. Contact us today.
Do I Need an Attorney After the Accident?
Although you may understand that you could receive compensation for your injuries after you were injured in an accident someone else caused, you also need to know some basic information about personal injury claims. Everyone who files an insurance claim with the at-fault party's insurance company or takes a lawsuit to court seeking compensation for injuries and losses must prove that the other party caused the incident or accident that injured them.
Once it's proven that the other party's actions or negligence caused the accident, then you'll have to show that the accident caused your injuries. Next, you'll have to show that your injuries caused you to have verifiable losses. Once you've done that, you might be eligible for compensation.
You can rely on The Bruner Law Firm to carefully and respectfully explain everything you need to know so that you have the information you need to make knowledgeable decisions regarding your goals and expectations. You can rely on us for solid, trustworthy legal counsel and advice at all turns, and we will never sugar-coat our explanation or make statements to purposely mislead you.
How Long Do I Have to File a Lawsuit?
Generally, Florida's statute of limitations allows those injured through the negligence of others four years to file a lawsuit to pursue compensation in court. There are some exceptions to this time period, so it's best to consult an experienced personal injury attorney to be sure of the time limit in your case. If you fail to file your lawsuit within the statutory period, your case could be dismissed, and you would lose the opportunity to have your case heard by the court.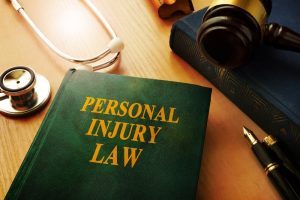 What Compensation Could I Get?
If you were injured through no fault of your own, you might be eligible to pursue compensation for economic losses and non-economic losses related to the accident.
Economic losses are those for which you will usually have some paper documentation, such as a receipt, an invoice, or some other document containing a price for services. These types of losses include:
Medical expenses
Lost wages
Lost future wages
Property damage
Non-economic losses include intangible losses that are more difficult to quantify. Losses of this type include:
Pain and suffering
Disfigurement
Loss of enjoyment of life
Anxiety, PTSD, or other mental disorders resulting from the accident
Your skilled personal injury lawyer from The Bruner Law Firm can assess your situation, your injuries, your other losses, and the duration of your recovery, among other things, to arrive at an appropriate amount of compensation for your case. Contact us today.
Why Choose Us?
You have a lot of choices when it comes to finding a personal injury lawyer, but you want to make sure you are working with someone you can trust and someone who has your best interests at heart. You also want a lawyer with experience who has a documented record of success and will fight hard to help you get the maximum amount possible for your injuries.
At The Bruner Law Firm, we all adhere to our firm's philosophy of providing caring, personalized, and effective legal services and counsel to everyone who seeks our help.
Our law firm's founder, attorney Vince Bruner, leads a team of top-notch legal professionals. Mr. Bruner is joined by his two sons and three other experienced and dedicated associates, and we treat all of our clients like members of the family, so you should feel warm and welcomed in our offices.
We are proud to share the testimonials we've received from our past clients, who have praised us for the personable, reliable, and professional representation we provide from beginning to end.
Reach Out to Us for a Free Evaluation of Your Claim
Following your injury or loss, you likely have many questions about your options and concerns about how you will manage your life going forward. Your injuries may require long-term care or therapy, and you are probably worried about how you will cover your expenses and other financial obligations if you can no longer work due to your injury.
The Fountain personal injury lawyers of The Bruner Law Firm understand what you are going through, and we are here for you anytime to answer your questions, address your concerns, and help you get the compensation you need so that you can focus on your recovery. To begin the process, you can contact us at (850) 243-2222 or fill out our contact form to request a free consultation.
Don't delay. Put us to work for you today.