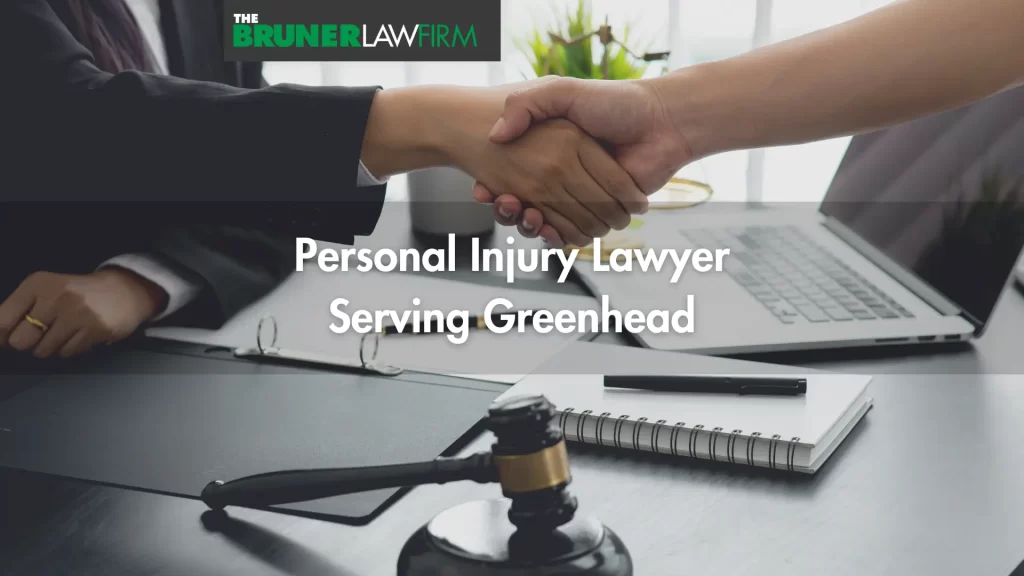 If you have been hurt as a result of an accident in Greenhead that was caused by someone else, you may be entitled to financial compensation. You need to speak with a personal injury lawyer about your case. This injury should not have to define your life. We can help you move forward from this painful time.
Call us today at (850) 243-2222, or contact us online to speak with a member of the The Bruner Law Firm legal team. We are ready to discuss your case with you. Let us help you understand your options so you can make the best decision for your future.
Why Choose The Bruner Law Firm?
We have been serving personal injury victims in Greenhead and the surrounding areas for more than 30 years. We understand that choosing a lawyer after an injury is a significant decision. When you select The Bruner Law Firm to represent you, you can trust that we have your best interests in mind.
You have no way of anticipating that an accident is going to abruptly change your life. Our attorneys believe that you have been through enough surprises already. You should not have to worry about being blindsided by something else during this time. We will keep you informed as we build your case. You will know what to expect so you can focus on your recovery.
Our track record speaks for itself, and we know how to get results. Our firm also understands that the client experience is critical. The highest praise we can receive is when a client recommends us to their friends and family. We are proud to share the testimonials of prior satisfied clients.
We prepare each case to be ready to go to trial, even though most personal injury cases are settled outside the courtroom. We will not hesitate to go to court to fight for compensation for you if negotiations are unsuccessful.
Worried about how you'll pay a lawyer? We work on a contingency basis, meaning that we don't get paid until you receive compensation. There are no upfront fees. You can rest easy knowing that you don't owe us anything unless we get money for you.
Do I Need an Attorney?
A sudden injury can cause many unexpected changes in your life. Regrettably, these changes are usually not for the better. In the year 2021, there were an average of nearly 1,100 traffic crashes each day in the state of Florida. Of these, about 40 percent resulted in injury. During the same year, there was a crash involving injury in Washington County on average every three days. Unfortunately, no area is immune to unexpected injury. This is true regardless of whether it's a large metropolitan city or a quiet rural community.
In the wake of an injury, you may have many questions. You may already be facing a growing stack of medical bills. You may be wondering how you will pay for them and how you will move forward from this tragedy. It can be especially frustrating if you are out of work due to the accident.
When you're a person who's not associated with the insurance or legal industry, the process of pursuing monetary compensation after an injury can be confusing and overwhelming. An experienced attorney can take over your case and help you navigate this situation. The Bruner Law Firm believes that your only job right now should be to focus on your healing. There is a significant amount of evidence that needs to be collected, preserved, and analyzed. We can handle this as we build the strongest case possible for you.
Insurance companies are known for using misleading techniques to avoid paying out money. They may try to get you to speak with an adjuster on the phone and record the conversation. This may seem like a reasonable thing to do. However, they may be attempting to get you to make a statement that could be construed as an admission of fault for the accident. When our attorneys handle your case, you can benefit from our experience that comes from years of dealing with insurance companies. We can spot tactics like this a mile away. You can trust that we will deal with the insurance companies on your behalf.
What About a Settlement?
Insurance companies are also notorious for making settlement offers that are too low. They are hoping that an injured party who has no lawyer may not be aware of how personal injury compensation works. There are multiple potential components for which you may be eligible to get money, including:
    Medical bills
    Future medical care
    Property damage
    Lost wages
    Loss of earning capacity
    Pain and suffering
    Physical impairment
    Loss of enjoyment of life
We will fight to pursue the maximum amount of compensation to which you may be entitled. We recognize a lowball offer when we see it. We will handle all negotiations in your case and will reject any unfair offers.
Types of Cases We Handle
At The Bruner Law Firm, we focus on helping victims of accidents that weren't their fault. These can occur as a result of various types of circumstances. Since 1988, we have been helping individuals just like you fight to pursue the justice they deserve.
During our more than three decades of experience, we have seen many different situations. These cases have ranged from simple and straightforward to highly complex. Your case may involve only one or two parties or multiple parties. We are prepared to handle even the most complicated personal injury cases, including:
Whether your injury was a result of one of these types of accidents or another kind, we can help. Each case is unique, and we don't believe in a one-size-fits-all solution. We work with each client to build the strongest case possible. We will gladly answer any questions you may have during a free case evaluation.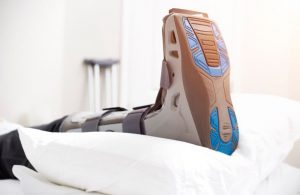 Contact The Bruner Law Firm Now
If you have been injured in an accident in Greenhead that was not your fault, you may be entitled to receive compensation. You need an experienced attorney who will fight for the maximum amount that may be legally yours. You owe it to yourself to understand how the choices you make today will affect your life tomorrow.
Contact us at (850) 243-2222 to talk with a The Bruner Law Firm personal injury attorney in Greenhead about your case. You can also submit a contact form, and we will be in touch as soon as possible. You don't have to face this overwhelming time alone. We are here for you and ready to take on your case. Call us now.