Did you suffer an injury in Destin caused by someone else's carelessness or recklessness? If so, don't hesitate to turn to the personal injury attorneys at The Bruner Law Firm. We can help you recover the compensation you need for your medical expenses, lost wages, property damages, and more.
Destin is a traveler's paradise offering locals and tourists alike access to sandy beaches, crystal-clear water, and other natural wonders. Unfortunately, as in other active communities, accidents are bound to happen in Destin.
Serious accidents can rob a person of their physical and mental health, and cripple them financially with the weight of steep medical bills. When accidents happen, it's important for Destin residents to understand that they don't have to face the consequences alone. We can help.
At The Bruner Law Firm, we are passionate about helping victims of serious accidents seek justice and recover the financial reward they deserve to cover their accident-related expenses and losses. Our legal team has the resources and the experience it takes to hold negligent parties accountable for their actions while seeking the maximum amount of compensation for their victims.
If you have been injured in a serious accident and need legal advice on what to do next, contact the team at The Bruner Law Firm. We offer a free, no-obligation case evaluation to help get you started on the path to justice. Contact our office today by calling (850) 243-2222.
Do You Need a Destin Personal Injury Lawyer?
A sudden accident can have serious consequences for victims. An accident can impact a victim's physical health, mental well-being, and financial stability.
Expenses following a serious accident can quickly add up to an exorbitant total, depending on the severity of the property damage and the types of injuries involved in the accident. Negligent parties should be held responsible for their actions and pay for the losses and damages that their recklessness caused.
At The Bruner Law Firm, our attorneys will review the facts and circumstances of your accident and guide you through all of your legal options for recovering compensation. We will handle each aspect of your case, from thoroughly investigating the cause of your accident, to filing your insurance claim, to negotiating assertively with the at-fault party's insurance company for a fair settlement that will cover your accident-related expenses and losses.
We also prepare each case to go to trial, in the event that the at-fault party's insurance company fails to offer you the settlement you're due. Because we're always prepared to fight for justice in the court of law, insurance companies know our law firm is serious about pursuing the compensation you need.
Hiring an attorney to handle your personal injury accident claim is the best and most effective way to ensure that your rights are protected and that you get the money you deserve. We want to ensure you receive more than a quick settlement that won't cover your medical bills. We will fight aggressively and strategically to secure compensation to cover your bills, time missed from work, and your pain and suffering.
Hiring an attorney is your best option for recovering financially and physically from your injuries. After you meet with an experienced lawyer from The Bruner Law Firm, you'll find out exactly how we can help you achieve a positive outcome.
We Offer Comprehensive Personal Injury Representation
At The Bruner Law Firm, our attorneys have a wealth of experience handling all types of personal injury cases. We combine this knowledge with a passion for helping Destin accident victims seek the justice they deserve. No matter what type of accident you suffered, our seasoned attorneys can likely help you. We have a long track record of securing successful settlements or verdicts for our clients.
We are well-versed in many different types of personal injury claims, including:
Motorcycle accidents
Jet ski and boating accidents
Workplace injuries
Slip and falls
Dog bites
Medical malpractice
Nursing home negligence
Legal malpractice
Paralysis
Brain injuries
Wrongful death
You deserve to be compensated, and you deserve compensation that accurately reflects the pain you've suffered and the bills you have to pay. You've already been the victim of an accident once. Don't let it happen twice because an insurance company refuses to pay what you deserve. Get the legal team of The Bruner Law Firm on your side and let us fight to protect you.
Injuries That Result From Personal Injury Accidents
The types of injuries that can occur in a serious accident are numerous and varied. Some injuries result in short-term pain and inconvenience. Other injuries may result in significant and life-altering changes to the victim's physical and emotional well-being. These injuries may never fully heal, impacting job security, and a person's quality of life.
Some of the most common injuries resulting from personal injury accidents include:
Traumatic brain injury
Concussion
Fractured bones
Paralysis
Amputation
Organ damage
Internal injuries
Illness
Infection
Lacerations
Puncture wounds
Burns
Strains
Sprains
Wrongful death
Serious injuries often result in large medical bills. Doctors' fees, prescriptions, hospital bills, surgery costs, physical therapy, and rehabilitation costs all add up. These bills alone are enough to bury a victim under mounds of medical debt.
Then there's the cost of missing work and finding a way to pay for property damage while continuing to pay for everyday bills. It can feel overwhelming. In many cases, that is exactly what an at-fault party or insurance provider wants you to feel — overwhelmed. When you worry about how you'll pay for everything following an accident, you're more likely to accept a low offer, even though it won't cover all your expenses. Desperate victims may sign away their legal rights for inadequate compensation.
Hiring an experienced personal injury lawyer means you have someone in your corner, helping you manage the stress of your situation. At The Bruner Law Firm, we know you're in a tough position. That's why we are committed to helping you find the best solution to your situation and obtaining the compensation you need.
Seeking Compensation After an Accident
Victims who have suffered serious injuries in an accident caused by another party can usually recover compensation for their accident-related expenses and losses. This may be recovered through negotiations with an insurance company or a lawsuit.
The type of accident, circumstances, and the severity of injuries all play a role in determining the amount of compensation you receive. Every case is different, but in general, there are two types of compensation you may be able to recover. These are economic compensation and non-economic compensation.
Economic compensation is typically very straightforward and easy to calculate. That is because it includes measurable losses that a victim sustains as a result of an accident. Economic compensation may include:
Current medical expenses
Future medical expenses related to the accident
Loss of income
Loss of earning potential
Property damage
Victims may also recover non-economic compensation. This compensation is much more difficult to calculate because it's more subjective in nature and can't be totaled up by looking at bills and receipts. Examples of non-economic compensation include:
Pain and suffering
Emotional distress
Disability
Disfigurement
Loss of companionship
Loss of enjoyment of life
Again, the circumstances of the accident can greatly impact the compensation you can recover. It's important to note: The state of Florida does not put a cap on the amount of economic and non-economic compensation a victim may recover in most cases.
To determine what your compensation package may look like, you need the help of an experienced and skilled personal injury attorney.
Time Limit for Filing Your Personal Injury Lawsuit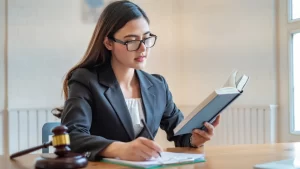 Like other states, Florida has laws in place that limit the time you have to file a personal injury lawsuit. In Florida, the statute of limitations for filing a personal injury lawsuit is four years. This means you have four years from the date of the accident to file your lawsuit in a civil court.
There are some circumstances that may extend the timeline you have to file your personal injury lawsuit. For example, if you discovered your injury weeks, months, or years after the initial accident or incident took place, your window for filing the injury may be extended. Conversely, if you need to file an injury claim against a government entity, you may have a much shorter filing window.
It's important that you talk to a personal injury lawyer as soon as possible after your accident so that they can determine how much time you have to take legal action in your case.
Get in Touch with an Experienced Destin Personal Injury Lawyer
An accident doesn't just change the course of your day — it can change your entire life. Physical and financial ripples may impact a victim for years to come, jeopardizing not only their health but their financial well-being.
Getting in touch with a skilled Destin personal injury attorney can turn the tide in your favor. The attorneys with The Bruner Law Firm are compassionate listeners who understand what you are going through. We want to help you obtain the justice and compensation that you deserve.
If a serious accident has impacted you or a loved one, it's time to reach out to the team at The Bruner Law Firm for help with your situation. Get in touch with an experienced Destin personal injury attorney by calling (850) 243-2222 today for a free case evaluation. We can lay out your options and guide you through the legal process.