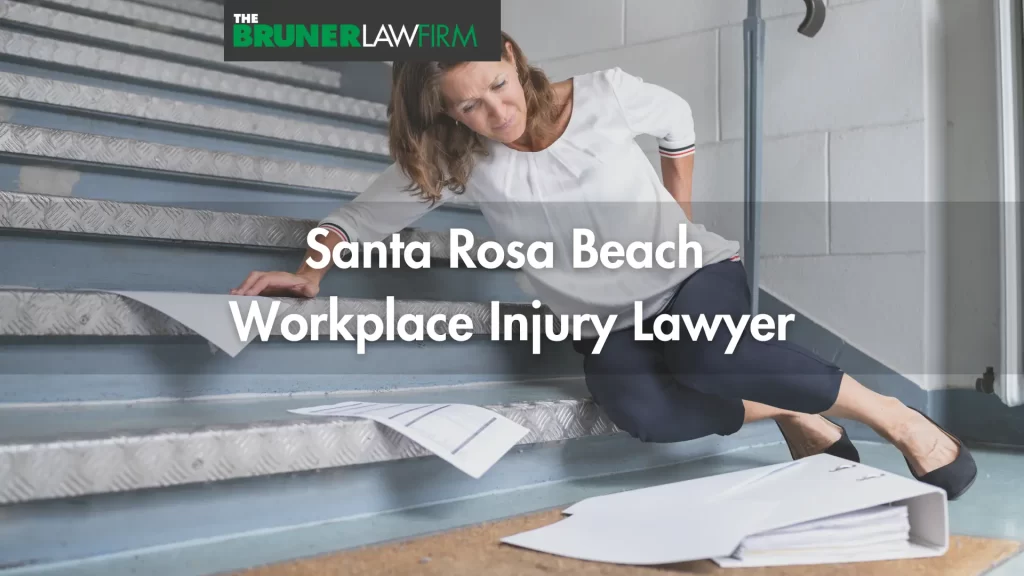 Everyone deserves to feel safe at their workplace. When another party's actions cause you to suffer injuries at work, you deserve compensation for your losses. However, pursuing the money you need for your recovery can be challenging if you do not have help from an experienced Santa Rosa Beach workplace injury lawyer.
The seasoned workplace injury attorneys at The Bruner Law Firm have over 25 years of experience fighting for the rights of injured people throughout the Florida Panhandle. Whether you are filing a workers' compensation claim or a third-party claim, our legal team will work to help you seek the justice you deserve. For a free case evaluation with one of our skilled attorneys, call (850) 608-8715 or contact us online today.
Common Types of Workplace Accidents
Many people tend to think of workplace accidents as occurring primarily in the context of factory or construction jobs. While injuries from construction accidents can be more common, people can suffer injuries while working any job. Types of accidents that can cause injuries at work include:
Work-Related Car Accidents
If a driver suffers injuries in a car crash while driving on the job, they may be entitled to workers' compensation benefits. An example could be an injury from an Uber accident. While collisions that happen while commuting do not generally fall into this category, employees may claim benefits if their injuries are connected to accidents while driving:
Between their employer's work locations
To the site of a client
Out of town for work purposes
Slip-and-Fall Accidents
Slips and falls can happen at any type of work site. These accidents can occur due to:
Spills
Loose cables or wires
Poor workspace maintenance
Adverse weather
These types of accidents can lead to fractures, dislocations, or concussions.
Repetitive Stress Injuries
Repetitive stress injuries happen when an employee must perform the same physical motion throughout a workday and over an extended number of days. These injuries can often cause long-term disabilities.
Overexertion
Heavy physical labor over long periods can cause overexertion, leading to severe dehydration or heat stroke. Overexertion is particularly problematic in hot conditions and industries such as:
Construction
Manufacturing
Warehousing
Agriculture
Falls from Heights
Construction workers are particularly vulnerable to suffering injuries from a fall. Slippery conditions or insufficient safety equipment can lead to falls from:
Roofs
Scaffolding
Cherry pickers
Gangways
Collapses and Falling Objects
Collapsing structures and objects falling from heights can lead to accidents in which an employee can suffer:
Entanglement
Entanglement accidents happen when part of an employee's body is caught in a machine or a piece of equipment. Also known as "crush accidents," entanglements often result in permanent disability.
Can I Sue My Employer for a Workplace Injury in Florida?
In most cases, Florida law does not allow workers to sue their employers for injuries they suffer on the job. Instead, employees must file a workers' compensation claim, which allows them to recover losses such as medical expenses, lost income, and reduced earning capacity due to disability.
However, the state does permit you to file a lawsuit against your employer under certain circumstances. For example, you can take legal action against your employer if:
They caused your accident deliberately
Their negligence in the lead-up to your accident was so reckless that avoiding injury as a result of their actions was virtually impossible
If you are unsure whether your case might be eligible for a lawsuit, consult with the experienced attorneys at The Bruner Law Firm, and we will be happy to advise you.
What if a Third Party's Actions Contributed to My Injuries?
In some cases, an employee's workplace injuries happen as a result of the actions of a party other than their employer. This might include:
Equipment designers or manufacturers
Contractors or subcontractors
A visiting employee of another company
If you have suffered injuries in a workplace accident caused by a third party, you can still file a compensation claim. However, you can file an additional personal injury lawsuit against the other negligent party.
Filing a second case can help you to pay for medical expenses your workplace compensation claim might not cover. Furthermore, your third-party lawsuit may allow you to recover compensation for non-economic losses, such as physical pain, emotional suffering, and loss of enjoyment of life.
Are There Deadlines for Filing a Workplace Injury Claim?
Florida law stipulates a four-year statute of limitations for filing a lawsuit in a workplace injury case. However, if you are filing for workers' compensation, you must report your injuries within 30 days of receiving them to be eligible for benefits.
How Can a Workplace Injury Lawyer Help Me?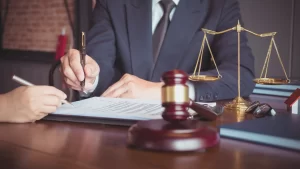 Filing a workers' compensation claim or a third-party injury lawsuit can present many complicated challenges and pitfalls if you are unfamiliar with the process. Doing so while recovering from an injury can be particularly stressful. When you hire the seasoned attorneys at The Bruner Law Firm, we will handle everything for you, including:
Investigating the accident
Determining liability
Providing legal advice
Reviewing your workers' comp coverage
Filing your workers' comp claim
Calculating the value of your losses
Filing a lawsuit, if necessary
Representing you at trial
We will keep you updated on the progress of your claim every step of the way, giving you the time and space you need to recover.
Contact an Experienced Santa Rosa Beach Workplace Injury Attorney
The seasoned attorneys at The Bruner Law Firm are dedicated to protecting the rights of Florida's workers. We understand how difficult life can become if you don't know when or whether you will be able to return to work. You deserve compensation for your losses. With our firm on your side, you can rest assured that a team of skilled professionals is fighting for justice on your behalf.
Call us today at (850) 608-8715 or contact us online for a free case review to learn more about how we can help. The sooner you get in touch, the better we can fight for you.