Vince Bruner
Vince Bruner, an experienced personal injury attorney, was born in Dothan, Alabama, in 1957. He is a lifelong resident of Okaloosa County. His mother and father, Peggy and Max Bruner, taught school in the Okaloosa County school district for more than 25 years. Max Bruner was school superintendent in Okaloosa County from 1964 to 1984.
Vince Bruner graduated from Choctawhatchee High School in 1975, Florida State University in 1979 and the Cumberland School of Law at Samford University in 1984. He was active in athletics and academics in high school and college where he received a scholarship for football at the University of Kentucky and later finished playing for Bobby Bowden at Florida State University.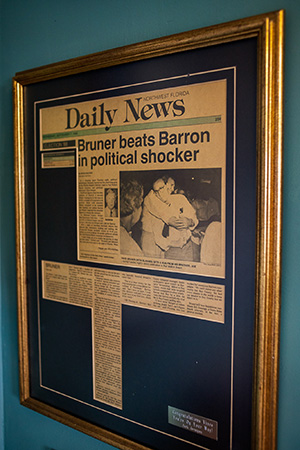 Vince worked as an intern at the State Attorneys office while attending Cumberland and worked full time as an assistant state attorney from 1984-1985. In 1986, he entered the private practice of law in Fort Walton Beach as an associate with the firm Smith, Grimsley, Remington & Kessler. In 1987, he was named city attorney for the City of Fort Walton Beach and in 1988, he was named city attorney in the City of Valparaiso. He served as city attorney for the City of Fort Walton Beach for approximately 2 years and in Valparaiso for 5 years.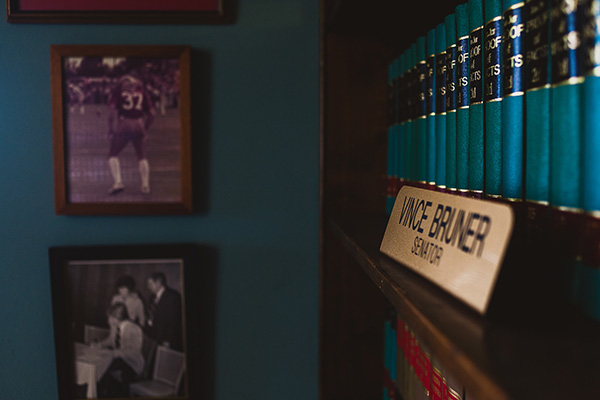 In 1988, he was elected to the Florida Senate, serving one 4 year term in Senate District 3. His 9 county Senate district was one of the largest geographical districts in Florida, including 9 counties, Bay, Okaloosa, Walton, Gulf, Washington, Calhoun, Franklin, Liberty and Walkulla counties.  He was chairman of the Senate committee on Corrections and was voted by his peers as "Most Promising Freshman". After just one term, he returned to the full time private practice of law.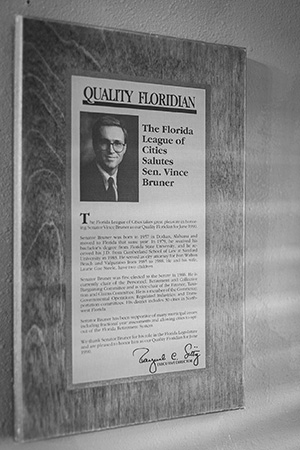 As a member of the Joint Select Committee of Senate and House members which determined claims bills presented against the State of Florida or any of its political subdivisions, Vince developed a special interest in serious accidental injury cases. Since 1992 he has devoted his practice solely to work as a Plaintiff's personal injury lawyer, dedicated to assisting people injured in accidents throughout the Florida panhandle. His education and experience in both law and government and his familiarity with the places and people in the Florida panhandle have assisted him in effectively representing people injured by the careless and negligent acts of others.
He has maintained Personal injury attorney offices in both Fort Walton Beach and Panama City since 1988. He remains dedicated to helping and assisting victims of accidental injuries and the neglect of others.
Vince has 4 children, Drew, Vincent, Peggy and Jack.