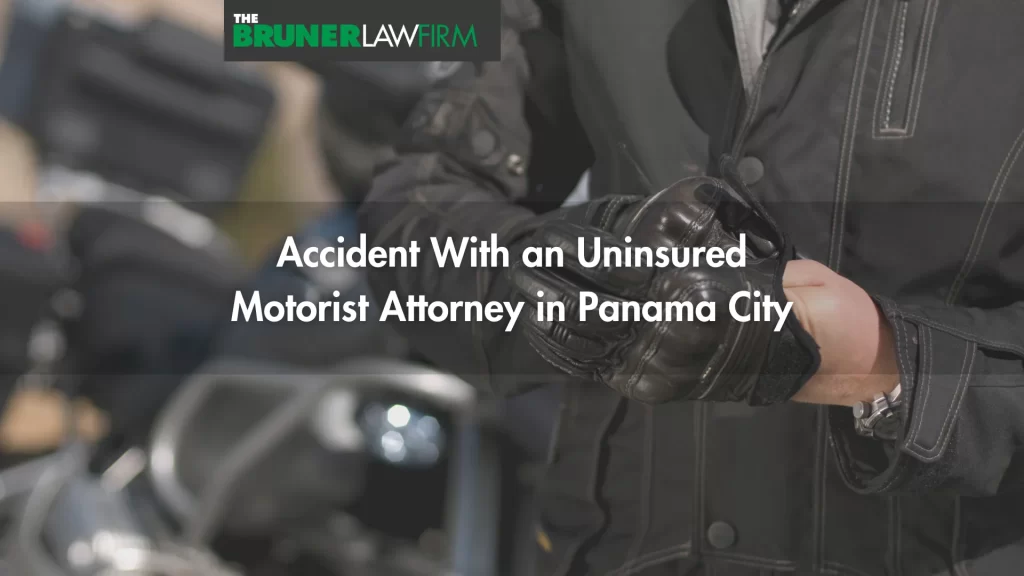 If you were injured in an accident caused by an uninsured motorist, you're probably wondering how you're going to cover your expenses and losses. The Panama City car accident attorneys at The Bruner Law Firm can guide you through your options to ensure you receive the compensation you need.
Despite their precautions and defensive driving habits, safe drivers are often still hurt in car accidents. Unfortunately, many of the motorists who cause accidents do not have an auto insurance policy, and this is especially true in the state of Florida. Overall in the United States, 12.6% of drivers are uninsured, but in Florida, an astounding 26.7% of drivers are uninsured, the highest number in the nation.
Learning that the driver who caused a collision has no auto insurance would cause any accident victim to worry about how their property damage and treatment for injuries will be covered. If you or a family member is in this position, you don't need to face this challenge on your own. The Bruner Law Firm has lawyers who know how to pursue every option to recover compensation for your medical expenses, lost wages, and other costs.
If you would like to learn about we can help you with your accident with an uninsured motorist, please schedule a free case evaluation today by contacting us by phone at (850) 769-9292 or with our online form.
Why You Need The Bruner Law Firm Attorneys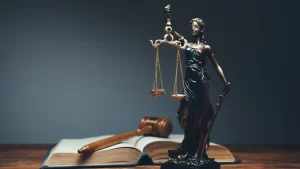 When the other driver involved in the accident does not have insurance, you are left with using the benefits of your auto policy to recover the compensation you need. Florida is a "no-fault" state. This means that a driver's own insurance pays a percentage of medical bills and lost earnings, regardless of who is to blame for the accident, so you would file an initial claim with your insurance company even when the other driver does have insurance.
The insurance coverage that pays your expenses is called personal injury protection (PIP), but it will not cover pain and suffering damages. Seeking compensation for pain and suffering must be done through the legal system and not insurance. According to Florida's 14-day rule, you must receive medical treatment within 14 days of the accident in order to receive compensation from your PIP policy.
All of this may seem complex and confusing to you, so letting The Bruner Law Firm handle your claim is the best way to make sure you receive what you are owed. We understand all the rules and procedures, and here is how we will assist you:
We deal with the insurance company
You may think that dealing with your own insurance company would be less complicated than with another driver's insurer, but it may not be. Insurance adjusters handle every claim the same way, regardless of who is bringing it. This means it can still be denied or devalued. Our team handles all of the necessary paperwork and correspondence to make certain that all of the documentation is correct and completed on time. We also have the skills to conduct successful negotiations on your behalf with the insurer to reach a fair settlement.
We handle the case against the at-fault driver
If filing a lawsuit against the uninsured driver is in your best interest, we handle everything, including the following:
Providing you with legal counsel, so you make informed decisions
Establishing the fault of the other driver
Obtaining the police report, gathering evidence, and speaking to any witnesses
Negotiating for a settlement to avoid going to trial
Auto Insurance Regulations in Florida
Each state has different auto insurance coverage requirements. In Florida, every motorist must show proof of insurance when they register their vehicle, and they have a duty to consistently maintain it. The minimum requirements are:
$10,000 of personal injury protection
$10,000 of property damage liability
If a driver allows PIP and property damage liability coverage to lapse, they can be charged with a traffic violation and have their license suspended.
Florida is the only state that does not require drivers to carry bodily injury liability (BI) coverage. Bodily injury liability covers medical expenses for those injured in an accident caused by the other vehicle, while PIP coverage is for the occupants in your vehicle. Although bodily injury liability is optional, drivers who do have the coverage are at risk of being held personally responsible for damages resulting from an accident.
Options for Compensation After an Uninsured Motorist Accident
Along with your PIP, you may have other forms of protection that allow you to obtain compensation through your own insurance carrier called uninsured motorist (UM) or underinsured motorist (UIM) coverage. Even though these are optional, insurance companies must offer them to all policyholders, and they can be crucial to your ability to pay for all of your expenses after an accident. Drivers who choose to decline this coverage must do so in writing.
Uninsured/Underinsured Insurance
If you elected to include uninsured motorist or underinsured motorist coverage within your auto policy and were in an accident with an uninsured or underinsured driver, you have the option to use the benefit you've been paying for. Uninsured and underinsured insurance coverage is like bodily injury insurance coverage in that it provides funds for damages when an accident is caused by a driver who doesn't have insurance or their coverage is insufficient to pay for the extent of the damages.
In an accident with an uninsured driver, the policy can potentially cover all damages. In a situation where the driver is underinsured, the policy will cover the disparity between the other driver's policy limit and what the damages from the accident actually amount to. If the other driver carries only the minimum coverage required by Florida law, it is likely that it will not be enough to compensate you for your total damages.
When you file a UM or UIM claim, your insurance carrier will investigate the claim the same way they would if it was from a third party. A qualified attorney from The Bruner Law Firm will ensure that you are adequately compensated for the damages that you and any passengers in your vehicle have suffered.
These insurance policies can save you from financial hardship in the unfortunate event of a collision with a driver who lacks sufficient insurance. If you opted out of UM or UIM coverage, you cannot purchase it after an accident and expect it to apply. In this situation, it may best serve you to file a lawsuit instead.
Filing a lawsuit
All Florida accident victims are entitled to be compensated for the full value of the losses they have suffered. When UIM or UM is not available to you, or the limits of the coverage won't cover the costs that can arise from the accident, you may choose to file a lawsuit if the uninsured driver has adequate assets. If your lawsuit is successful, you will be awarded a settlement to offset the financial damage done by the accident. This is when it is especially important to have an experienced lawyer who will determine the full value of your damages and fight for the reimbursement you deserve.
Answers to Questions About Accidents With an Uninsured Motorist
We've worked with many people over the years who have been in accidents with an uninsured driver, so we know you have plenty of concerns about your situation. Although we can only address your specific inquiries during a consultation, we hope that you will find these answers to common questions helpful:
What kinds of compensation are available to me?
Damages paid depend on which insurance or legal option you pursue, but The Bruner Law Firm will always determine the highest value that can be placed on your losses, which may include reimbursement for the following:
Medical treatment expenses
Current and future lost wages from missing work
Reduced earning capacity
Pain and suffering
Why are so many Florida drivers uninsured if auto insurance is mandatory?
It's typically an issue of money. Not everyone has the funds or likes the idea of paying for auto insurance. Sometimes people will purchase insurance just to get their vehicle registered but then cancel the policy. In other situations, people fall on hard times and can't make their payments, so the policy lapses. Unless these drivers are involved in a collision or pulled over by the police, they get away with not having insurance. 
How much will it cost me to hire a lawyer?
Don't worry, you will not have to pay us anything upfront. At The Bruner Law Firm, we handle these cases on a contingency-fee basis, which means that we don't collect a fee unless we obtain a settlement for you.
Should I carry more insurance than the required minimums?
The auto insurance minimums in Florida are very low and will not adequately cover the cost of an accident in many cases. ($10,000 won't go very far towards purchasing a new car.) This leaves you vulnerable to pay for the remainder of the expenses yourself. It's wise to have more than the state-mandated limits and purchase additional coverage options, such as BI and UN/UIM.
Our Practice Is Here for You
If you've been injured in an accident caused by an uninsured driver, the team at The Bruner Law Firm wants you to be informed about all of your insurance and legal options. To learn more about how we may be able to assist you, contact us for a free, no-obligation consultation. Just give us a call at (850) 769-9292 or send us a message online at your earliest convenience.