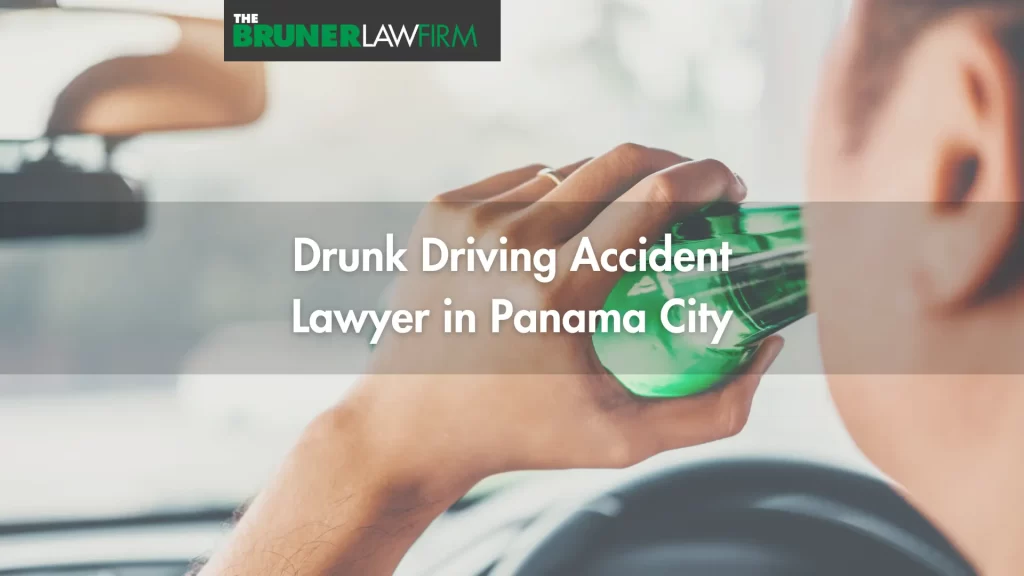 Were you hurt in a crash caused by a truck driver who was under the influence of alcohol? If so, you could be owed significant compensation. An experienced Panama City truck accident lawyer like those at The Bruner Law Firm could help you recover fair compensation for your injuries, medical expenses, lost wages, repairs to your vehicle, and other financial losses. Don't let the actions of an irresponsible truck driver cost you your health and livelihood. Call us for help today.
While all drivers have a responsibility to be sober when operating a vehicle, it is especially important for truck drivers and those carrying heavy cargo to adhere to the law. In fact, the Federal Motor Carrier Safety Administration (FMCSA) established that drivers who hold a commercial drivers' license (CDL) could be subject to disqualification sanctions if they have a blood alcohol content (BAC) of 0.04% or more, which is half the legal limit of 0.08% required of drivers of non-commercial vehicles. Truckers must be aware that driving under the influence is unacceptable, and trucking companies need to perform thorough background checks and supervise their employees to make sure they don't put others at risk of serious injury or death.
At The Bruner Law Firm, we have been helping those hurt in 18-wheeler accidents get the justice and fair compensation they deserve since 1992.  We understand how traumatic this experience has been for you and those you love. You can count on us to work diligently to hold the truck driver and trucking company accountable and help you get the money you need to rebuild your life and move on from this crash. To schedule your free consultation with one of our Panama City drunk driving accident lawyers, call (850) 769-9292 today.
Common Injuries Associated with Truck Accidents
An intoxicated truck driver is a danger to themselves and everyone else on the road. Due to the sheer size and weight difference between tractor-trailers and passenger vehicles, the resulting injuries and property damage can be devastating if the two collide. All-too-often, the occupants in the smaller vehicle will suffer the worst injuries in a truck-passenger vehicle crash. Some of the most common injuries truck accident victims suffer include:
Internal organ damage or bleeding
Concussion, whiplash, or traumatic brain injury
Broken bones
Loss of limb or amputation injury
Paralysis
Crush injuries
Ejection injuries
Spinal cord damage
Whether your injury is minor or severe, it could lead to lifelong complications. A broken bone that doesn't heal properly or entirely could result in permanent disability. Spinal injuries often cause ongoing pain that requires intensive physical therapy and pain management. Medical care is expensive and can become a substantial financial burden. You shouldn't be the one to pay for your expenses. The Bruner Law Firm will work hard to ensure the responsible party provides the compensation you need.
How The Bruner Law Firm Can Help After Your Drunk Driving Accident
When you're in pain and trying to recover after a car crash, the last thing you want to deal with is an insurance claim. You might not know how to handle the process or what evidence you will need to prove who was at fault. Insurance companies are also intimidating and might try to scare you into dropping your case or settling for an amount much lower than you deserve.
Our Panama City drunk driving accident lawyers won't allow anyone to take advantage of you. We know the tactics they use and will be aggressive in our negotiations for a fair settlement. When you hire us, we will begin our investigation by locating crucial evidence that proves the truck driver was drunk and should be liable for your resulting injuries. Some of the evidence we will need to obtain includes:
Video surveillance footage
Statements from eyewitnesses
Accident scene photos
Truck driver's employment records, driving history, and blood alcohol concentration (BAC) at the time of the crash
Copies of your medical records and bills
Vehicle repair reports
Available insurance policies and other associated documents
If you don't understand how legal cases work, you will benefit from hiring an experienced Panama City drunk driving accident lawyer. We will ensure we submit all the information necessary to show you deserve financial compensation. We know the deadlines we must adhere to and how to handle communications with the insurance company. We can also review all the details of your case to maximize the value, so you receive an adequate settlement for your total damages.
Pursuing Damages After a Drunk Driving Accident in Panama City
If a drunk truck driver caused your accident, you most likely suffered serious harm. When a large truck and small vehicle collide, the aftermath can be devastating. The weight and size differences can cause significant force that can crumple the smaller vehicle like a piece of paper.
At The Bruner Law Firm, we know the importance of recovering a financial award. We can review the available insurance policies to determine how much coverage is available and create a strategy to negotiate for the maximum amount effectively. We will correctly calculate your case's total value, so the settlement you receive compensates for all your damages.
Damages fall under two subcategories: economic and non-economic. Economic damages are actual expenses incurred after an accident, while non-economic damages refer to the intangible losses associated with an injury. The damages available after a drunk driving truck accident include:
Medical bills
Lost wages
Lost future earnings
Property damage
Out-of-pocket costs
Pain and suffering
Mental anguish
Loss of enjoyment of life
Loss of services and support
The insurance adjuster will consider multiple factors when they're trying to come up with a fair settlement offer. Since non-economic damages are difficult to monetize, some of the factors they will review include:
Blood alcohol concentration (BAC) of the truck driver
Type and severity of your injuries
Effect of the accident on your daily routine
Amount of insurance coverage available
The mental or emotional impact of the injury
Duration of the recovery period
Results of a DUI case brought against the trucker
Total hours and lost wages from the inability to work
Physical or mental disability resulting from the crash
It can be a time-consuming process for the insurance adjuster to look over all the facts of the case. They need to review every piece of evidence we submit and perform their own investigation to determine if they agree with our findings of who was at fault for the accident. If they come to the same conclusions, you might be entitled to the full settlement amount. However, if they find any discrepancies or determine you were responsible for the crash, you could end up with a denied claim.
Florida Laws That Could Impact the Outcome of Your Case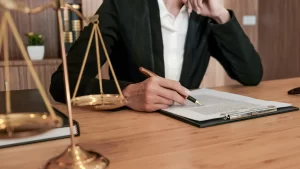 Florida is unlike many states when it comes to motor vehicle accidents. They follow a no-fault system that requires injured victims to file a claim with their insurance company before pursuing compensation from the at-fault motorist's liability insurance.
Personal injury protection (PIP) is a form of insurance coverage all vehicle owners must purchase. Even if someone else caused your car crash, you become liable for your resulting injuries and damages. There's a $10,000 limit required by state law that you can use to cover your medical costs and lost wages. Non-economic damages, such as pain and suffering, are not covered through this type of insurance.
The Federal Motor Carrier Safety Administration requires all truck drivers to carry liability insurance to cover an accident victim's losses if they cause injury or property damage. Since your PIP coverage likely won't pay for your total damages, you might be entitled to compensation from a liability claim. The minimum required limit for commercial vehicles is $300,000, but most truckers purchase $750,000 to $5 million, depending on the materials they're transporting.
If you choose to file a claim with the at-fault truck driver's liability insurance company, you could potentially reimburse your total damages, including your non-economic losses. Your Panama City drunk driving accident lawyer from The Bruner Law Firm will assist you in the process to ensure the insurance adjuster correctly calculates the amount you need.
Pure comparative negligence reduces the injured party's damages proportionately to the degree of fault they share. For example, if you incurred $100,000 in damages but were 20 percent at fault for the accident, you would only be entitled to a maximum of $80,000 in damages. Under normal circumstances where the truck driver is 100 percent to blame, you could pursue a total of $100,000 in compensation.
Can I File A Lawsuit Against the Truck Driver?
Yes. If you want to sue the truck driver for their actions that led to the crash, you must have evidence that proves negligence. Negligence is the failure of one party to exercise a reasonable degree of care to minimize the risk of injury to another. There are five elements you must show existed at the time of the accident:
Duty – The truck driver owed you a reasonable duty of care to prevent you from harm
Breach of duty – They breached their duty
Cause in fact – If it wasn't for their breach, you wouldn't have gotten hurt
Proximate cause – The truck driver's actions directly led to your injuries
Damages – You incurred damages as a result
There's a strict deadline known as a statute of limitations you must follow if you want to file a lawsuit in Florida. The statute of limitations for motor vehicle accidents is four years. That means you have four years from the crash date to sue. Otherwise, you'll lose your legal right to pursue compensation in the civil court system.
Let The Bruner Law Firm Help You in Your Fight for Justice
Our Panama City drunk driving accident lawyers have more than 25 years of experience recovering compensation for accident victims. When you hire us, we will take on the at-fault truck driver and prove their actions caused your injuries. You can depend on our team of legal professionals to hold them accountable for the suffering you endured.
The Bruner Law Firm is available 24/7 to take your call and discuss your case. We believe in providing the services, guidance, and support our clients can trust. Schedule your free consultation with one of our Panama City drunk driving accident lawyers by calling (850) 769-9292.