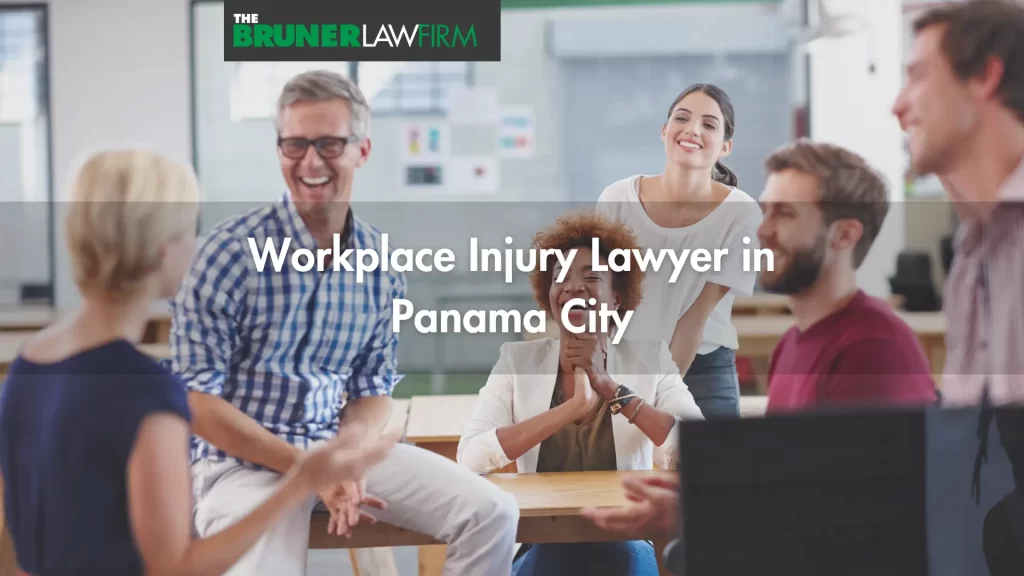 If you've been injured at work, you have a double-sided financial blow: you can't work, and you have mounting medical bills. You need a qualified workplace injury lawyer working to get you the compensation you deserve.
Every seven seconds in the United States, a worker suffers an injury on the job. Occupational data from 2017 shows that almost three million American workers suffer workplace injuries each year. Non-governmental workers had 882,730 work-related injuries and illnesses that resulted in an average of eight days away from work.
Workplace injuries are most prevalent in (by rank):
Public service (includes firefighters, emergency services workers, and law enforcement personnel)
Transportation and shipping
Manufacturing and production
Installation, maintenance, and repair
Construction
In 2017, Florida led the nation in fatal workplace injuries resulting from falls, slips, and trips and toxic substance/environment exposure. Florida ranked fourth (299 deaths) in the country for the total number of fatal workplace injuries, behind New York (third, 313 deaths), California (second, 376 deaths), and Texas (first, 534 deaths).
Although Florida data for non-fatal work injuries is not available after 2010, it is reasonable to conjecture that the number of non-fatal injuries is in the same range as New York, which had 203,100 non-fatal work injuries in 2017.
The Office of Safety and Health Administration (OSHA) regulates workplace safety in America. However, many companies, despite the penalties of heavy fines or even shutdowns by OSHA, do not always adhere to OSHA standards.
Instead of putting the safety of their employees first, they often put speed and profit first. The result of bypassing safety regulations is worker injuries and deaths.
The Bruner Law Firm has represented many Panama City citizens who were injured at work, and we have the knowledge and experience to help get you the compensation to help you recover and get back to work as soon as possible.
Common Workplace Injuries
Workplace injuries can be as minor as a cut finger or as serious as a fatality. However, many work-related injuries are severe enough that workers require medical treatment and miss time from work. The most common workplace injuries are:
Overexertion injuries – These injuries occur from lifting, pulling, pushing, holding, throwing, and carrying actions at work. In many cases, these injuries happen because safety regulations and guidelines are not followed.
Slip and trip injuries – Unmarked slippery surfaces in and around the workplace cause slipping injuries. These surfaces can range from icy parking lots and walkways outside the workplace to greasy or wet floors inside the workplace. Tripping injuries occur when walkways have things lying in the middle of them.
Elevated fall injuries – These injuries happen when people fall from high work areas like scaffolds, ladders, roofs, loading docks, and stairways. They can originate from a slip or malfunctioning equipment.
Reaction injuries – When people begin to slip, trip, or fall, they instinctively react to try to protect themselves, which causes reaction injuries. These injuries include broken bones, muscle tears, strains, and sprains, lacerations, and head injuries.
Falling object injuries – These injuries occur when objects fall off shelves or equipment or when objects are dropped. Typically, these injuries are more severe, and often involve head injuries.
Walking into injuries – When workers accidentally walk into solid objects like walls, doors, glass, cabinets, and chairs, they may sustain foot, knee, neck, or head injuries.
Motorized equipment entanglement injuries – Fingers and hair caught in heavy motorized equipment is often the origin of these injuries. Loss of digits, limbs, and even life accompany these kinds of injuries.
Vehicle and transportation equipment injuries – Workers whose main job is driving (tractor-trailer truck drivers, delivery drivers, taxi and rideshare drivers, and mail carriers) account for many of these injuries. However, transportation equipment drivers like forklift and crane operators also suffer injuries in the course of doing their jobs.
Repetitive motion injuries – These workplace injuries aren't as visible, but they cause significant damage and pain. One of the most common repetitive motion injuries is carpal tunnel syndrome. It is common for workers who use computer keyboards to do most of their work.
Workplace violence injuries – These injuries usually result from acts of vengeance (disgruntled or terminated employees attacking employees), escalation of coworker feuds, and domestic disputes. These injuries almost always include fatalities.
What Rights Do I Have if I Have Been Injured at Work?
In Florida, companies with four or more employees must have worker's compensation insurance to cover workplace injuries. Both full-time and part-time employees should be covered. Independent contractors – 1099 employees – are not covered (except in the construction industry).
Florida construction employers must provide worker's compensation for every employee (including contractors), even if the total number of employees is less than four. However, up to three corporate officers in construction companies can be exempted if they can demonstrate at least 10% ownership in the company.
Worker's compensation is designed to cover all the expenses that occur with workplace injuries, including medical treatment and a portion of lost income if employees can't work because of their injuries. Additionally, if workers are killed in a workplace accident, worker's compensation can cover funeral expenses and benefits to the employee's family.
Florida is a no-fault state, which means that worker's compensation can be paid without regard to fault. While this generally protect employers from personal injury lawsuits, it doesn't protect third parties who are responsible for workplace injuries.
Negligent third-third party workplace injury claims can include:
Vehicle accidents – When an employee is doing job-related work and is injured in a vehicle accident at work or on public roads, a workplace injury claim can be filed against the at-fault driver.
Defective equipment and products – When machinery, equipment, or product defects cause workplace injuries, the manufacturer can be held liable for the injuries.
Contractor negligence – Increasingly, companies retain contractors and outside vendors to perform certain jobs onsite at work. If a contractor's or vendor's carelessness or negligence causes workplace injuries, they can be sued for personal injury.
Public utilities – Public utility companies, which provide services like water, gas, and electricity, are legally required to ensure the utilities are safe. If unsafe conditions from public utilities cause workplace injuries, they can be sued for personal injury.
Toxic exposure – If workers suffer injuries from working with toxic substances, the manufacturers of those substances can be held liable for their injuries.
Claims and lawsuits against third parties responsible for workplace injuries must be filed within four years from the date the injuries occurred.
Do I Need a Lawyer for My Workplace Injury Case?
When you've sustained injuries at work, your focus is on medical treatment, which may include procedures, surgeries, and rehabilitation. Not only can recovery be long and stressful, but it can also be very expensive.
There are many bills that your medical insurance will pay only a portion of, and some medical treatments won't be covered at all. You, therefore, have the additional stress of mounting medical expenses and being unable to earn money to pay them.
Workplace injuries often result in more than physical pain and damage. Emotional trauma, especially with severe injuries or workplace incidents with fatalities involved, is very common. Emotional trauma can wreak havoc with your daily life. If it is severe and persistent, you may not be able to return to work at all.
With all this happening, you aren't in shape to wage a legal battle for compensation for your injuries. You need a qualified workplace injury lawyer to take that burden and do the fighting for you. When you're injured at work, you should retain legal counsel as soon as possible after the injury.
Why Should I Choose The Bruner Law Firm to Handle My Workplace Injury Case?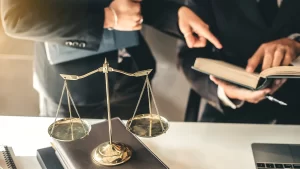 The Bruner Law Firm has over thirty years of experience representing Florida panhandle personal injury victims, including Panama City residents injured at work. We are committed to holding negligent third parties responsible for workplace injuries and to getting fair compensation for workplace injury victims.
We love our community and its citizens. The Bruner Law Firm's practice is an extension of that care and concern. We devote our time and effort to fighting for personal injury – including workplace injury – victims whose lives have been permanently altered because of others' negligent or careless actions.
Call The Bruner Law Firm at (850) 769-9292 now to set up a free consultation about your workplace injury. The sooner we get started, the sooner you will have the resources to further your recovery.
What Kind of Compensation Can I Expect?
Personal injury lawsuits, including those for workplace injuries, can include compensation for:
Medical expenses
Property damage
Decreased earning capacity
Lost income
Reduced quality of life
Pain and suffering
Emotional trauma
Contact a Panama City Workplace Lawyer Today
You've been injured at work by a third party. While worker's compensation covers your medical expenses and a portion of your income, your losses exceed the limits of that coverage. Your injuries may be so severe that it's unclear whether you'll be able to work again.
You may require medical treatment for the rest of your life. You may be so traumatized by the incident that caused your injuries that you don't know that you can return to work even if you recover physically.
The Panama City injury lawyers at The Bruner Law Firm know all these worries are on your mind. We can help. Our compassionate and knowledgeable legal team has successfully fought for personal injury victims in Panama City for over three decades. We have the experience and commitment to get justice for you.
Contact us now at (850) 769-9292 to schedule a free consultation about your workplace injury case. Let us do what we do best to get the best outcome for you.