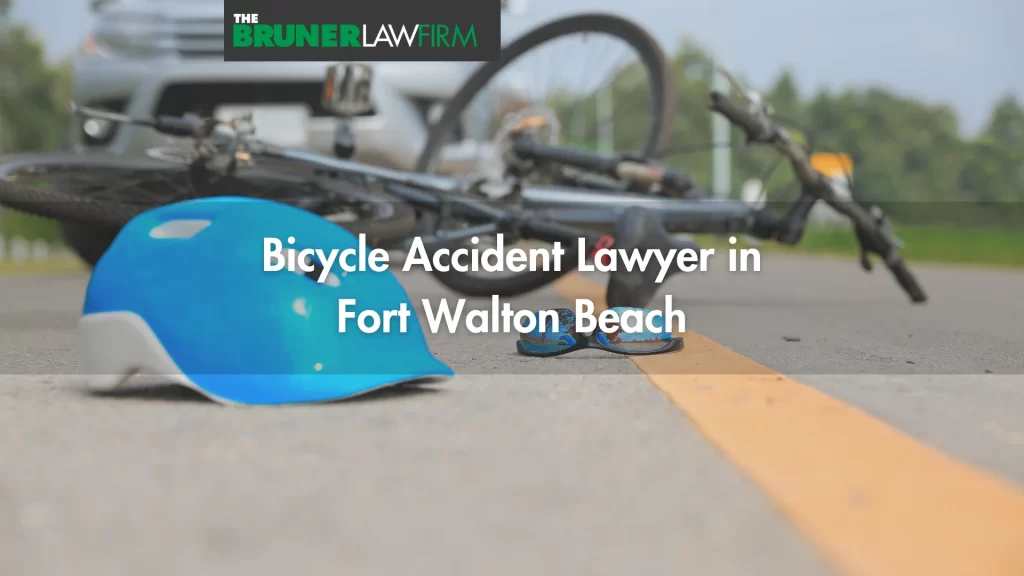 If you or someone you love has been injured in a bicycle accident caused by a negligent motorist or another individual, The Bruner Law Firm can help get you the financial compensation you deserve. The most common and severe cause of bicycle accidents is a collision with another motor vehicle. Because these vehicles are so much larger and can travel at much faster speeds, the consequences for bicyclists can be life-altering and even deadly. This can be a very trying time in the life of you and your family; that's why you need a skilled legal representative by your side every step of the way. To schedule a free consultation with the Fort Walton Beach bicycle accident attorneys of The Bruner Law Firm, contact us today by calling (850) 243-2222 or filling out an online form on our website.
Do I Need a Bike Accident Lawyer?
Sometimes, bicyclists who have been injured in an accident will try to handle their insurance or injury claims on their own, without the experience and assistance of an attorney. It's important to understand that the primary goal of insurance companies and adjusters is to pay out the smallest amount possible, even if it means leaving you in financial turmoil. In many cases, insurance companies pay you just enough to cover medical bills, but they don't take into consideration lost wages from missing work, rehabilitation costs, and any additional expenses caused by the accident. A skilled and dedicated personal injury lawyer from The Bruner Law Firm has the time and resources necessary to ensure you get every penny you deserve so that you can focus on your recovery and moving on with your life.
Why Choose Us?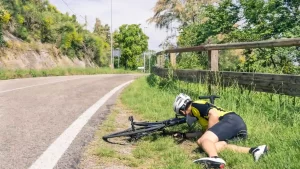 With over 25 years of experience helping clients just like you recover millions in damages, the team of attorneys at The Bruner Law Firm goes to work every day with the goal of serving individuals who feel helpless and powerless. We know how involved and challenging bicycle accident cases can be, and we have the experience necessary to deal with insurance companies and other attorneys who don't want to pay you the financial compensation you deserve.
You may be concerned about how you will pay for your legal expenses during this challenging time. We're here to let you know not to worry. Our firm works on a contingency-fee basis, which helps alleviate the stress of paying for the qualified legal counsel you need on your side. Our initial consultation is free, and we will not collect a penny from you until we recover compensation on your behalf. If we don't win your case, you won't owe us anything.
Common Bicycle Accident Injuries
In the state of Florida, a bike rider has the same rights and responsibilities as any other motorist on the road and must obey the same traffic laws. That also means motorists have the responsibility of sharing the road with and respecting bicyclists just as they would another car. Bicyclists under the age of 16 are legally required to wear a helmet, but the law doesn't extend to adults over 16. This means that if you suffered a head injury in an accident because you weren't wearing a helmet, you can still take legal action and recover financial compensation.
Almost 30% of all bicycle injuries happen when the bicyclist is hit by a car, such as when a motorist is turning right and doesn't check to see if a bicyclist is in the bike lane next to them. When accidents like this occur, you could suffer a number of injuries, including the following:
Cuts or lacerations from hitting the pavement or vehicle
Traumatic brain injuries
Broken bones
Internal bleeding or organ damage
Spinal cord damage or herniated discs
Death
If you suffered these or other injuries after a bicycle accident, a lawyer from The Bruner Law Firm could help you recover fair compensation, including:
Medical bills
Property damage
Lost wages
Physical therapy
Pain and suffering
Furthermore, if you lost a loved one in a bicycle accident, you can also pursue a wrongful death case to recover damages for funeral costs and pain and suffering. Don't let your expenses pile up after your accident. Let us help you get the compensation you deserve.
Contact Us Today
If you or a loved one has been injured in a bicycle accident, don't spend another day worrying about how you're going to pay for medical bills and other expenses related to your injuries. The Fort Walton Beach bicycle accident lawyers from The Bruner Law Firm will do everything possible to recover the financial compensation necessary to handle these expenses so that you can focus on your rehabilitation. Contact The Bruner Law Firm today by calling (850) 243-2222, and take the first step in holding these negligent motorists responsible for their actions.