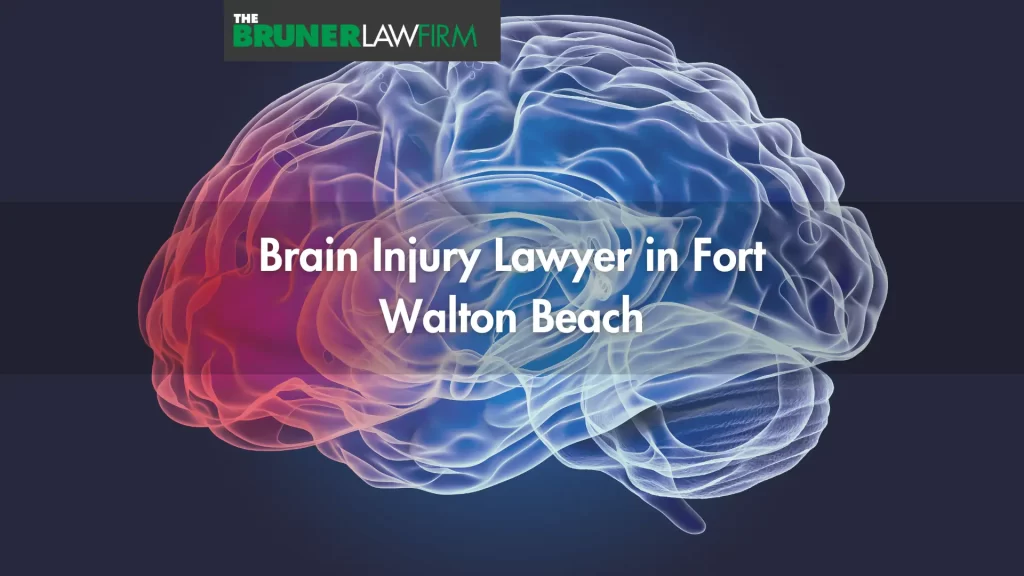 If you or a loved one has suffered a brain injury in an accident caused by someone else's negligence, you may be eligible for financial compensation to pay for medical bills, lost wages, and other damages. Brain injuries can be life-threatening, and you should not have to deal with financial stress and strain when you are suffering physically or emotionally. At The Bruner Law Firm, our team of Fort Walton Beach brain injury lawyers is committed to getting you the money you deserve while you focus on your health and recovery.
The weeks, months, and even years following a traumatic brain injury can be long and difficult. Along with multiple operations or procedures, victims often require physical therapy or mental rehabilitation to get back to some sense of normalcy. This long-term care can be expensive, and you shouldn't be forced to pay for it out of your own pocket. With such severe consequences for brain injuries, it's imperative that you speak with a Fort Walton Beach injury attorney from The Bruner Law Firm as soon as possible. Whether you were injured, or a loved one was injured or died, you have rights, and we can help protect them. To learn more about your legal options, contact us today by calling (850) 243-2222.
Why Choose Us?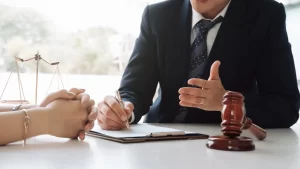 For over 25 years, the Fort Walton Beach personal injury lawyers at The Bruner Law Firm have dedicated our lives and careers to standing up for the members of our community who have been injured or wronged by someone else's negligence. By taking your case, we are committing every resource and every staff member to your cause, and we won't rest until we recover the financial compensation you need to avoid financial ruin. Suffering an injury as serious and life-threatening as a traumatic brain injury can leave you feeling scared, alone, and hopeless. That's why we do everything in our power to give you the best possible chance of recovering the financial compensation you need to move on with your life.
We are committed to helping injured people in Fort Walton Beach and beyond get the justice they are due following an injury accident. Not only do we feel as though we are helping you, our friend and neighbor, but we are also working to help make our community safer. We will not rest until you get the money you need to help rebuild your life. That's our commitment to you, and we stand firmly by it.
Causes of Brain Injuries
Brain injuries can occur at any time, for many reasons. If you believe you or a loved one have experienced a brain injury as a result of someone else's actions, we at The Bruner Law Firm can help. Some of the most common brain injury cases we handle include:
Car Accidents: Accidents involving motor vehicles, including trucks, bikes, and pedestrians, can cause significant brain damage.
Medical Malpractice: When doctors make mistakes, particularly involving anesthesia, the results can be devastating to your brain.
Slip and Fall: If you hit your head during a slip and fall accident, even a relatively minor one, you can experience a brain injury.
Workplace Accident: If you work in construction or in a factory, your chance of receiving a brain injury is heightened, but anyone can receive a brain injury at work.
Wrongful Death: Brain injuries are incredibly serious and unfortunately often end in death. If your loved one has passed away after a brain injury, you may be eligible for compensation from the responsible party.
At The Bruner Law Firm, we are prepared to handle brain injury cases caused by these or other events. We will work with you to investigate your accident and recover the highest possible compensation.
Symptoms of Brain Injuries
The brain is an incredibly powerful organ, but it is also incredibly fragile and can suffer significant harm in the event of an accident. However, brain damage isn't always easy to identify. Some common symptoms of a brain injury include the following:
Dizziness or confusion
Blurred vision or loss of vision
Headaches
Amnesia or short-term memory loss
Trouble concentrating
Changes in mood, such as depression, irritability, or aggression
Difficulty sleeping, often the result of anxiety
Any of the above symptoms can be extremely disruptive to your quality of life, causing you to miss work and lose income or even preventing you from ever returning to work. If you are experiencing these symptoms, you may have suffered a brain injury due to your accident. Contact a doctor right away, and then call The Bruner Law Firm to start your legal claim.
Contact Us Today
If you or a loved one received a brain injury at the hands of someone else, you need help. It is not your responsibility to pay physically, emotionally, and financially for the mistakes of someone else. To take the first step in getting the financial compensation you need, contact the Fort Walton Beach personal injury lawyers at The Bruner Law Firm today by calling (850) 243-2222 and schedule a free consultation.