Panama City Uber Accident Lawyer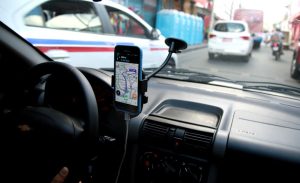 If you sustained injuries in an Uber accident due to someone else's negligence, contact The Bruner Law Firm immediately. You might be entitled to compensation from the at-fault driver.
Although Uber provides convenient and affordable transportation, Uber drivers can cause accidents, endangering their passengers. When another person is responsible for your injuries, they should be liable for your medical treatment and other expenses.
At The Bruner Law Firm, we have over 25 years of experience handling auto accident claims. Our legal team will protect your rights and aggressively pursue the money owed to you. Contact us today at (850) 769-9292 for a free consultation with a Panama City car accident lawyer.
How Could You Be Involved in an Uber Accident?
A rideshare driver might be at fault for a car crash whether you're their passenger or the occupant of another vehicle. There are three ways you could be involved in an Uber accident:
As a passenger – The Uber driver can be liable for your injury if their actions contribute to an accident. For example, they might have run a red light or driven above the speed limit.
As another car occupant – If you're the driver or passenger in another car and an Uber driver causes a collision, they can be financially responsible for your injury and resulting expenses.
As a non-motorist – Pedestrians and bicyclists can get hurt if an Uber driver hits them with their car. You can file an insurance claim even if you're not in a vehicle when the accident occurs.
You should reach out to The Bruner Law Firm regardless of where you were when you were injured in an Uber accident. We can review your case and determine whether the Uber driver is at fault.
Causes of Uber Accidents
An Uber driver's carelessness can increase the risk of an accident and harm anyone sharing the road with them. The most common causes of Uber accidents include:
Failing to obey traffic laws – The motorist might ignore a traffic sign or signal. They can crash into someone in the middle of the intersection if they ignore a red light or stop sign.
Unsafe lane changes – Changing lanes requires checking blind spots and using a turn signal. The driver should maneuver their car into the next lane carefully. They might sideswipe another vehicle if they swerve into another lane too quickly or fail to check their blind spots.
Fatigued driving – According to the National Sleep Foundation, over 6,400 fatalities occur yearly because of drowsy driving. Driver fatigue is a more dangerous problem than people realize. It compromises a driver's ability to focus, react appropriately to dangers, and make good decisions.
Driving under the influence – Alcohol and drugs significantly impair a person's faculties. Any amount of drugs or alcohol in the system can prevent someone from safely driving.
Tailgating – Tailgating a vehicle doesn't allow enough distance to brake to avoid a crash. A rear-end accident is likely if someone follows another driver too closely and traffic suddenly slows down or stops.
Speeding – Speeding-related accidents can be fatal. According to the National Highway Traffic Administration, speeding contributed to 11,258 deaths in a recent year.
Failing to yield – Yielding the right of way to others is critical in specific scenarios. The driver might hit a pedestrian at a crosswalk or another vehicle in an intersection if they don't yield before proceeding.
Distracted driving – Distractions take away a driver's ability to notice their surroundings and adequately control their car. Even a split second of inattention can lead to a crash.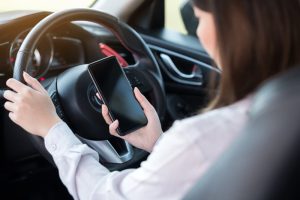 If the Uber driver caused your injuries, it is your right to seek compensation. The Bruner Law Firm can file an insurance claim on your behalf and locate available evidence to prove what happened.
Compensation for Injuries in a Rideshare Accident
Uber provides insurance for covered accidents involving their drivers. You can file a claim with Uber's insurance carrier if one of these circumstances applies to your case:
Available or waiting for a ride request – Third-party liability for bodily injury and property damage
During trips and on the way to pick up riders – $1,000,000 in third-party liability
Uber won't cover someone else's injuries if an Uber driver causes an accident while offline or has their app turned off. Instead, the injured party must file a claim with the driver's auto insurance carrier.
In Florida, every motorist must purchase personal injury protection (PIP) insurance. PIP pays 80 percent of all reasonable and necessary medical expenses up to a $10,000 limit. It also covers 60 percent of lost wages up to the policy limit.
If $10,000 isn't enough to compensate you for your expenses from the accident, you can file a claim with the Uber driver's liability insurance company. However, your injury must meet the serious injury threshold. That means your injury consists in whole or part of:
Permanent and significant disfigurement or scarring;
Significant and permanent loss of a vital bodily function;
Permanent injury within a reasonable degree of medical probability, except disfigurement or scarring; or
Filing a liability insurance claim or lawsuit can recover compensation for:
Out-of-pocket expenses
Hospital and medical bills
Emotional distress
Loss of enjoyment of life
Pain and suffering
Lost wages
Lost earning capacity
Property damage
You can also pursue punitive damages in a lawsuit against the Uber driver. You must show clear and convincing evidence of the defendant's gross negligence or intentional misconduct to receive this financial award.
Statute of Limitations for Uber Accidents
In Florida, the statute of limitations for car accidents allows a four-year timeframe for filing a lawsuit. That means you must initiate your lawsuit against the other party within four years of the crash date. You can lose your right to compensation if you miss the four-year period.
Injured in an Uber Accident? Contact The Bruner Law Firm Today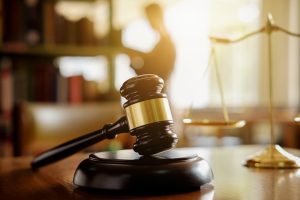 The Bruner Law Firm has fought for the rights of injured clients since 1992. We understand the challenges you face after an Uber accident. You want to put this behind you as soon as possible and move forward with your life. When you hire us, we will tirelessly work to try to resolve your case favorably.
If you were injured in an Uber accident someone else caused, call The Bruner Law Firm today at (850) 769-9292 for your free consultation with an experienced Panama City personal injury lawyer.
Related Posts: