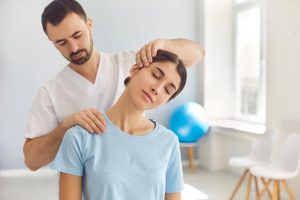 Being involved in an accident with a large commercial truck is a harrowing experience. Some semi-trucks can weigh as much as 80,000 pounds fully loaded, and they can create tremendous devastation in an accident. Along with causing severe damage to other vehicles, accidents involving tractor-trailers can cause serious or fatal injuries to the occupants of smaller passenger vehicles, including head and neck injuries.
If you suffered serious head or neck injuries in a crash with an 18-wheeler that wasn't your fault, you could reach out to the Fort Walton Beach truck accident attorneys of The Bruner Law Firm for help. We have served injured people throughout Florida since 1992, and we have recovered millions of dollars in compensation for our clients, including many multi-million-dollar awards.
Contact us today at (850) 243-2222 or through our website's contact form to schedule a free consultation concerning your head and neck injuries and any other losses you suffered because of someone else's wrongdoing.
What Are Head & Neck Injuries?
Head and neck injuries can include a number of different conditions that affect those regions of your body. Since the neck supports the head, many injuries that affect the head also affect the neck, and even injuries to the neck can lead to symptoms such as severe headaches and more.
Head Injuries
Any harm to the scalp, the skull, or the brain is classified as a head injury. Injuries can range from a relatively mild bump on the head to traumatic brain injuries that can lead to life-threatening conditions. You can also receive lacerations to your scalp or fractures to the bones of your skull. Head injuries are typically classified as open or closed.
A closed injury is one that does not break the skin or bones of the skull and results mostly from blunt force trauma. Conversely, an open wound is one in which the skin of the head is broken. There could also be a broken skull, and the brain could be exposed or penetrated. In either of these types of injuries, a brain bleed is possible.
Vehicle accidents, particularly those caused by large trucks, have the potential to cause either type of head injury. This is because the forces of the impact can slam your head onto hard surfaces, and shards of wreckage can cut your scalp or penetrate your skull.
Head Injury Symptoms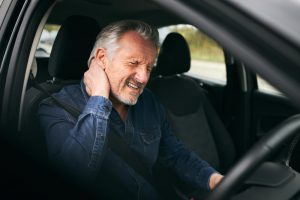 People who suffer from head injuries can experience a wide range of symptoms, including any of the following:
Loss of consciousness
Concussion
Confusion and memory loss
Convulsions and seizures
Slurred speech
Severe headaches
Vomiting and nausea
Problems with breathing
You should seek immediate medical care if you experience any symptoms that may point to a head injury even though you don't have any outward evidence of injury, such as a cut or bruise.
Your medical team will conduct a series of tests that can include imaging tests such as a CT scan and other diagnostic methods. Upon determining your injury, your physician will then prescribe the most effective treatment.
Neck Injuries
Along with supporting your head, your neck contains the top of your spinal cord, and any injuries to the neck can leave you paralyzed or suffering from some other chronic condition that will affect your life going forward.
As with head injuries, neck injuries can take a wide variety of forms, such as muscle and neck strains, displaced or herniated discs, fractures to the cervical bone or spine, damage to the spinal cord, and more. However, one of the most common neck injuries people suffer in vehicle accidents is whiplash.
Whiplash occurs due to a sudden and sharp jerking motion of your head backward and forward. One of the most common causes of whiplash injuries is being struck from behind by another vehicle while you are in a car. The muscles in your neck experience intense pulling, which leads to severe strain, and the forces can tear your ligaments and tendons and damage your spinal discs as well.
Neck Injury Symptoms
The symptoms of whiplash include the following:
Pain and stiffness in the neck that can radiate to the upper back and shoulders
Headaches
Muscle spasms
Fatigue and excessive tiredness
Confusion and memory loss
Whiplash can also cause problems with your sleeping as well as general mood disorders such as anxiety and depression. You may also have problems staying focused, and you may experience mood swings.
Your doctors will diagnose whiplash or another neck injury through physical examination as well as through imaging tests, and your physician will provide a treatment plan along with a prognosis.
Injuries Caused by Truck Accidents and Delayed Symptoms
Accidents involving large commercial trucks can easily cause whiplash and other serious head and neck injuries. Some types of neck injuries can occur from compression of the neck as well as from a violent thrusting of the neck, and serious head injuries can come from blunt force trauma along with penetrating injuries caused by flying debris.
One of the factors to consider with head and neck injuries is that your symptoms may not appear immediately after your accident. Some traumatic brain injuries and others can take weeks or longer to manifest. If you should discover new symptoms after the accident, go to your doctor and tell them so they can assess whether your condition has changed.
How Long Do I Have to File a Case?
If you've tried unsuccessfully to come to a settlement agreement with the at-fault party's insurance company, you and your lawyer might decide to move forward with a lawsuit. In Florida, you have four years to file a lawsuit against the at-fault party in your truck accident.
Contact Us Today
As one of the leading law firms in Florida for truck accidents and other negligent vehicle accident injury claims, The Bruner Law Firm has recovered millions of dollars for our clients who suffered injuries in trucking accidents through no fault of their own.
We are ready to assist you with obtaining the maximum amount of compensation available to help you with your recovery, and you can rely on our extensive legal knowledge and experience to help see you through.
You can reach us by phone at (850) 243-2222 or through our contact form. We offer free consultations, and we won't require a fee upfront to represent you.