Fort Walton Beach Intoxicated Driving Truck Accident Attorneys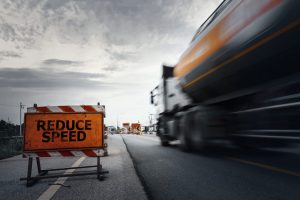 If an intoxicated truck driver caused your injuries in a car crash, contact The Bruner Law Firm right now. You might be entitled to compensation for your medical bills and other losses. We could represent you in your case and hold the negligent trucker liable for their actions.
Intoxicated driving is against the law in Florida based on the amount of alcohol or a controlled substance a person has in their system. Maneuvering a tractor-trailer around small cars, pedestrians, and anything else a trucker encounters can be challenging. It's critical for truck drivers to have total control over their mental and physical faculties.
Unfortunately, driving under the influence can prevent a truck driver from operating their commercial truck safely. Alcohol and drugs impair a person's driving abilities. It's more difficult to understand traffic signs, react appropriately to dangerous conditions, and maneuver a large truck around other drivers safely. The truck driver could lose control of the truck and crash into a nearby vehicle.
At The Bruner Law Firm, we understand the devastation of suffering an injury in an accident involving an intoxicated truck driver. We could assist you with your claim and try to recover the maximum compensation you're entitled to. You can count on our legal team to be your advocate and fight for the justice you deserve.
Call us at (850) 243-2222 today for your free consultation with one of our Fort Walton Beach truck accident attorneys.
Why Choose The Bruner Law Firm?
The Bruner Law Firm has represented injured clients for over 25 years. We know the complexities of drunk driving cases involving truck drivers. It's often an uphill battle trying to prove fault to hold the negligent individual liable. Our team has experience investigating these types of accidents and gathering the available evidence against truck drivers and their employers.
Our award-winning lawyers have received recognition from various organizations, including Super Lawyers, the Million Dollar Advocates Forum, and The National Trial Lawyers. We hold an AV Preeminent® rating from Martindale-Hubbell, the highest possible rating given to the top law firms in the country. Our team always brings extensive experience and knowledge to every case we handle.
The Dangers of Intoxicated Driving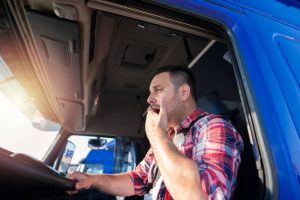 Driving under the influence is entirely careless. Alcohol and drugs interfere with a person's cognitive and physical functioning. Intoxication causes a range of issues, such as:
Blurry vision
Poor judgment
Slower reaction time
Altered sensory perception
Poor decision-making skills
Drowsiness
Decreased alertness
Loss of or impaired coordination
When someone drives a commercial truck, they must remain focused on their surroundings. If a vehicle stops in front of them or the trucker encounters a hazard on the road, they could crash if they have alcohol or drugs in their system. Noticing the dangerous situation and applying the brakes or swerving out of the way to avoid a collision becomes an impossible task. An accident is likely under these circumstances.
Who to Hold Liable for an Intoxicated Driving Accident
Most people assume the drunk driver should be held liable for an accident. Although they chose to consume alcohol or drugs before getting behind the wheel of their truck, another party could be just as much to blame.
Motor carriers must perform background checks on prospective employees. The background checks should include driving history, criminal records, experience, and licensing. Employers must also issue random drug and alcohol testing on truck drivers. If a motor carrier doesn't follow federal regulations and places an intoxicated driver on the road, they could be as liable as the trucker themselves.
Compensation for an Injury Caused by Intoxicated Driving
According to Florida statute § 316.193, a person is guilty of driving under the influence if they are in actual physical control of or drive a vehicle and they:
Have a blood-alcohol level of at least 0.08 grams of alcohol per 100 milliliters of blood;
Are under the influence of an alcoholic beverage, controlled substance, or chemical substance; or
Have a breath-alcohol level of at least 0.08 grams of alcohol per 210 liters of breath.
However, the Federal Motor Carrier Safety Administration (FMCSA) places harsher restrictions on commercial truck drivers. Federal regulations consider a blood alcohol concentration of 0.04% or higher while operating a commercial motor vehicle as driving under the influence of alcohol.
Since Florida is a no-fault state, you must file a claim with your insurance company before going after the truck driver's insurance. Personal injury protection (PIP) is required coverage for all motorists in the state. It pays 80 percent of reasonable and necessary medical expenses up to $10,000. It could also cover property damage and lost wages.
If your injury meets the serious injury threshold, you could file a liability claim with the truck driver's insurance carrier. That means your injury consists partially or wholly of:
Permanent and significant scarring or disfigurement;
Significant and permanent loss of a vital bodily function;
Permanent injury other than disfigurement or scarring;
All commercial motor carriers must purchase liability coverage. The minimum required limits depend on the weight of the truck and its contents. For example, a commercial truck over 10,000 lbs. containing non-hazardous freight must have $750,000 in liability insurance.
The compensation you receive from a liability claim could cover various losses, such as:
Medical bills
Out-of-pocket expenses
Loss of enjoyment of life
Pain and suffering
Emotional distress
Lost wages
Lost earning capacity
Property damage
You might recover punitive damages if you file a lawsuit against the intoxicated truck driver. This form of compensation punishes the at-fault party for their actions and aims to deter similar misconduct in the future. You must show clear and convincing evidence of the defendant's gross negligence or intentional misconduct.
Statute of Limitations on Truck Accidents in Florida
If you want to sue someone for compensation for your losses, you must follow a strict timeframe. Florida has a four-year statute of limitations on truck accident cases. That means you must file your lawsuit within four years of the crash date to pursue compensation.
Contact Us
If you suffered injuries in an accident due to an intoxicated truck driver, do not hesitate to contact The Bruner Law Firm. One of our Fort Walton Beach intoxicated driving truck accident attorneys can meet you for a free consultation to review your case. We will advise you about your legal options and determine whether we can represent you.
Call today at (850) 243-2222. We're available 24/7 to speak with you.