Fort Walton Beach Drowsy Driving Car Accident Attorneys
If you have been seriously injured in a car accident that was caused by a drowsy driver, you have the right to recover compensation for your losses.
Drowsy driving is a common cause of car accidents in the nation. According to the National Highway Traffic Safety Administration (NHTSA), nearly 700 people were killed in car accidents that were related to drowsy driving in 2019. The negligent actions of drowsy drivers can cause serious injuries to other drivers and passengers.
You can hold the drowsy driver who caused your accident and injuries accountable for their actions. Contact the dedicated and experienced Fort Walton Beach car accident attorneys of The Bruner Law Firm for help pursuing the compensation you're owed. Since 1992, we've helped car accident victims like you recover fair compensation for their injuries. Call us at (850) 243-2222 or contact us online today for a free case evaluation. We can discuss your accident and how we can help you seek justice.
Risks Associated With Drowsy Driving
Drowsy driving is dangerous to the fatigued driver and other drivers and passengers who are sharing the road with them. Driving while fatigued can increase the risk of accidents, similar to driving while intoxicated. This is because drowsy drivers experience impaired faculties, judgment, and cognition, decreased reaction times, and an inability to concentrate.
Common Drowsy Driving Car Accident Injuries
The injuries sustained by drowsy driving car accident victims range from mild and moderate to severe and fatal. Some of the most common injuries sustained in drowsy driving car accidents are:
Head injuries
Neck injuries
Back injuries
Burns
Lacerations
Dental and facial damage
Muscle sprains
Broken bones
Organ damage
Internal bleeding
Vision or hearing impairment
Amputation
Anxiety, depression, and post-traumatic stress disorder (PTSD)
Drowsy driving accident injuries can require extensive medical treatment. Some injuries can take years to recover from. Some injuries may cause chronic pain. Other injuries may leave you permanently disabled. No matter what type of serious injury you've sustained in a drowsy driving car accident, you have the right to seek the compensation you may be owed.
Florida Car Accident Statistics
Unfortunately, car accidents are common in America. Collisions are one of the leading causes of death for Americans between the ages of one and 54 years old. In Florida, car accidents are responsible for many injuries and even deaths in the state.
In 2020, there were nearly 350,000 motor vehicle accidents.
Of the nearly 350,000 motor vehicle accidents, 92,247 of them were hit and run accidents.
Over 140,000 motor vehicle crashes in 2020 resulted in injury.
More than 3,300 individuals died as a result of motor vehicle accidents in 2020.
There were over 8,000 pedestrian accidents in 2020, in which 715 pedestrians died after being struck by a motor vehicle.
Car accidents caused by drowsy driving are significant. According to the National Highway Traffic Safety Administration, over 91,000 motor vehicle accidents in 2017 that were reported by law enforcement were the result of drowsing driving. Those drowsy driving accidents resulted in about 800 deaths.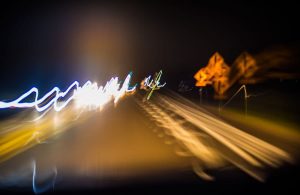 Frequently Asked Questions
Hiring an attorney to pursue compensation for your car accident injuries can feel overwhelming and nerve-wracking. You're not alone. Many of our injured clients have a lot of questions about the legal process for obtaining compensation when they first hire us. We've provided answers to several of the most common questions that our clients have asked us.
How much compensation can I get?
Most car accident victims want to know how much compensation they can receive for their injuries. There's no exact science to predict what you might receive for compensation. Your potential compensation will be based on the unique facts of your claim or case.
An experienced attorney will be able to help you determine the maximum value for your claim or lawsuit. Your attorney will gather evidence to calculate your total financial losses and the emotional losses that you've had to deal with due to your injuries.
The goal of the attorneys at The Bruner Law Firm is to help you get the maximum amount of compensation possible for your injuries.
What do I have to prove to get compensation for my injuries?
For you to get the compensation you deserve, you have to prove that someone else was responsible for the car accident and that their negligent actions caused your injuries. You need to show that the person who caused the accident should have taken more care to not cause you harm, but they didn't. And because of their actions and lack of care, you were injured and suffered losses as a result.
How long will it take to for me to be compensated?
We understand how important it is for you to get the compensation you're owed as soon as possible. You've been suffering from your injuries long enough, and your losses may be continuing to pile up.
The amount of time it takes for us to negotiate with your insurance company will vary. For some clients, negotiations with insurance companies are fairly quick. For other clients, negotiations may take longer if they're not willing to agree to fully compensate you. If we have to litigate your case in court, then it may take even longer for you to be compensated as court hearings and trials can take months.
While we can't give you an exact timeline for when you'll be compensated, we can guarantee that we will work tirelessly to try to get you fair compensation for your injuries as quickly as possible.
Contact the Highly Skilled Car Accident Attorneys of The Bruner Law Firm Today
If you were injured in a car accident that was a drowsy driver's fault, you may be able to receive compensation for your injuries.
The Fort Walton Beach car accident attorneys of The Bruner Law Firm are experienced in helping drowsy driving car accident victims obtain the compensation they're owed. Call us at (850) 243-2222 or contact us online today for a free case evaluation. We'll discuss the accident, your injuries, and your best options for getting the justice you deserve.