Fort Walton Beach Reckless Driving Accident Attorneys
Have you or someone you know been severely injured in a car accident due to someone else's reckless driving? If so, you may be entitled to compensation for your accident-related losses.
As a car accident victim, you have the right to seek compensation for your injuries. The experienced Fort Walton Beach car accident attorneys of The Bruner Law Firm can help you hold the person who injured you accountable for their actions. We have helped numerous injured car accident victims get the compensation they deserved for their injuries. Call us today at (850) 243-2222 or contact us online to discuss what we may be able to do for you.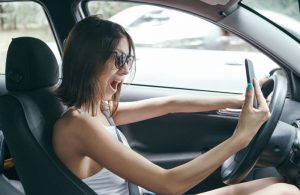 What Is Reckless Driving?
In Florida, a person is considered to be driving recklessly when they are operating a vehicle in a way that willfully and wantonly disregards other people's safety and the safety of property.
Reckless driving, aside from the severe harm that the people who engage in it can cause to others, is a serious crime with potentially serious criminal penalties. A person who is charged and convicted of reckless driving, a 1st-degree misdemeanor, faces up to $500 in fines and up to 3 months in prison for a first-time offense and up to $1,000 in fines and up to 6 months in prison for a second-time offense. If a person whose reckless driving results in property damage or severe harm could face the 3rd-degree felony punishment of 1 year or 5 years of imprisonment, respectively.
Common Causes of Reckless Driving Accidents
Some reckless driving accidents are due to drivers' actions that ordinarily would be benign. But when a driver does these things while they are supposed to be solely focused on safely operating a vehicle, they are acting – and driving – recklessly. Some of the common causes of reckless driving accidents include:
Distractions – Driving while distracted is incredibly risky. Drivers can be distracted by their use of cellphones, talking to other passengers, or fiddling with things in their car, all of which take their eyes off the road ahead of them.
Fatigue – When a driver is fatigued, their faculties and ability to react appropriately is significantly impaired. This, combined with driving, can be a recipe for disaster.
Speeding – Driving at high speeds and well beyond legal speed limits is one of the most reckless actions a driver can take.
Violating traffic laws – Drivers must follow traffic and driving laws. These laws exist to protect all drivers, passengers, and pedestrians. Disobeying these laws is reckless and can lead to serious accidents.
Common Reckless Driving Accident Injuries
Reckless driving accidents can cause severe injuries to drivers and vehicle passengers. The following injuries are commonly seen due to this type of car accident:
Brain injuries, including concussions and traumatic brain injuries (TBIs)
Head injuries
Neck injuries
Back injuries
Internal bleeding
Organ damage
Severe burns
Lacerations
Bruises and contusions
Amputation
Broken bones
Mental disorders, including anxiety, depression, and Post Traumatic Stress Disorder (PTSD)
These injuries can range from mild to life-threatening. Many of these injuries may require extensive medical treatment.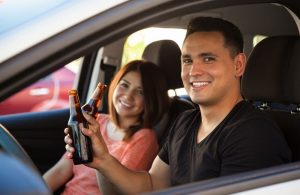 How You May Be Compensated
You have a legal right to seek compensation for your injuries from the person who caused them due to their reckless driving. If your claim for compensation from the person who injured you is successful, you may receive a significant amount of money.
Because the state of Florida is a comparative negligence state, however, your fault in the accident is taken into account when your compensation is calculated. This means that your compensation would be reduced by the same percentage as the percentage of the accident for which you were at fault.
For example, suppose it is determined that you were 20% responsible for the accident and the other 80 percent of the accident was caused by the other driver's reckless actions. If you were entitled to receive $100,000 in compensation, that compensation would be reduced by the percentage of fault you had in the accident, or 20 percent. So you would be entitled to receive $80,000.
Florida provides that injured victims may receive compensatory and punitive damages.
Compensatory damages include both economic and non-economic damages. Economic damages are losses that are objective and easily calculated. Any medical expenses for treatment that you've needed for your reckless driving accident-related injuries would be covered by economic damages. Economic damages also cover your past and future lost wages or income due to your inability to return to work after sustaining your injuries due to those injuries as well as any property damage.
Non-economic damages cover the impact your injuries have had on you emotionally and mentally, such as the pain, suffering, and mental anguish that you've been endured because of the accident. If the quality of your life and your ability to enjoy your life and personal relationships as you previously could have been impacted by your injuries, you may receive non-economic compensatory damages for that.
Punitive damages are only awarded by a court in cases where the driver who injured you due to their reckless driving was grossly negligent or engaged in purposeful misconduct. You have to show clear and convincing evidence of this fact. In Florida, punitive damages are rarely awarded and are capped at the greater of $500,000 or three times the amount of compensatory damages you were awarded.
Why Choose The Bruner Law Firm?
Serving clients up and down the Emerald Coast, the attorneys at The Bruner Law Firm are the go-to attorneys for personal injury victims who are seeking compensation for their injuries. For almost 30 years, we've helped our injured clients obtain millions of dollars in settlements and awards from the parties responsible for their accidents. Founding attorney Vincent Bruner has a background in politics, serving as a Florida Senate elected representative from 1988 to 1992. In this role, he was responsible for handling the state's claims bills that were brought by Florida residents who were injured by state officials or agencies. This sparked his passion for advocating for the rights of injured victims, and he has been committed to fighting for his clients ever since.
Call The Bruner Law Firm
If you or someone you know has been injured in a reckless driving accident, you may be entitled to compensation. The skilled reckless driving accident attorneys of The Bruner Law Firm can help you hold the person who injured you accountable and help you obtain the compensation you deserve for your injuries. Call us today at (850) 243-2222 or contact us online for a free case evaluation.