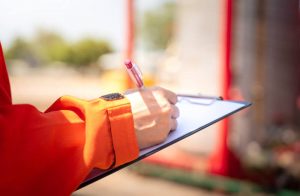 After suffering injuries in a vehicular accident that someone else caused, you have decided to pursue a personal injury claim to pursue compensation for your losses. To obtain compensation from the at-fault party's insurance company, you will have to compile documentation to support your claim. One of the first items you will need is a copy of the official accident report from the crash.
Whether the Florida State Police or some other law enforcement agency came to the scene of the accident, you will need to obtain a copy from the Florida Highway Safety and Motor Vehicles department (FLHSMV).
Request Your Accident Report
Your accident report will contain a lot of important information about your accident, including all of the following:
When and where the accident occurred
Who was involved
Witness accounts and their contact information
Names and identifying information for all parties involved in the crash, including insurance information
How the crash occurred
Florida Statute 316.065 requires accident reports to be filed under the following circumstances:
Accidents involving injury or death
Property damage totaling $500 or more
An accident report must be filed within ten days of the accident. If police responded to your accident, they would usually compile and file the report so you don't have to do anything. However, if no officer responded to the scene, you would have to submit a report of the accident yourself or with the help of legal counsel and/or your insurance representative. You can submit a copy of your accident report using the Driver Report of a Traffic Crash Form by email at SelfReportCrashes@flhsmv.gov.
You may also submit an accident report by mail at the following address:
Florida Highway Safety & Motor Vehicles
Self Report Crash Team
2900 Apalachee Parkway, MS 28
Tallahassee, FL 32399
Personal identity information for parties involved in the crash is not available for public view for 60 days after the crash report is filed, and only eligible parties can view personal identifying information in the report.
Request a Copy of Your Accident Report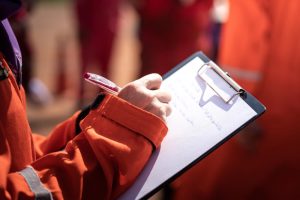 On July 1, 2019, the State of Florida established the Florida Crash Portal, where parties can request copies of accident reports. You can also request a copy by visiting your local Florida Highway Patrol Station, or you can submit a written request to the following address:
Florida Department of Highway Safety and Motor Vehicles
Crash Records
2900 Apalachee Parkway, MS 28
Tallahassee, FL 32399
If you wish to receive a copy within 60 days after the accident, you will also need to complete and submit a  Sworn Statement to Obtain Crash Report.
The cost for obtaining an accident report is $10.00, and you can only request ten copies of a report in each transaction. If requesting a copy of a report by mail or in person, you can pay with a check or money order made out to "FLHSMV." If using the online portal, you can pay with a credit or debit card, and there is an additional $2.00 convenience fee you will have to pay.
Please note that it can take four to six weeks for you to receive a copy of your report by mail. Reports ordered through the online portal can be downloaded within 48 hours after completing the request and submitting payment.
Reach Out to Us for Help
The Fort Walton Beach personal injury attorneys of The Bruner Law Firm have helped thousands of Floridians with all aspects of their injury claims arising from a motor vehicle accident since 1992. One of Florida's leading personal injury law firms, we have recovered more than $300 million in total compensation for our clients, and we will fight hard to help you get the maximum amount possible for your accident-related injuries and losses.
We will walk you through every step of your claim and help you obtain all of the important information you need. We are here when you need us, and we are dedicated to providing exceptional representation at all turns. Our lawyers are personable and professional and have earned consistent awards and honors from our peers. We have received dozens of testimonials from people we have helped over the years. You can read some of them here.
For assistance with your vehicle accident injury claim, you can contact us at (850) 243-2222 or complete our contact form to request a free consultation.