Driving commercial vehicles to support the backbone of America's interstate commerce can be a rewarding job. It's a job that's vital to the economy and in steady demand, which has drawn business owners and workers into the industry for a potential piece of the lucrative pie. But driving semi-trucks, tractor-trailers, and box trucks carry unique risks that differ from driving your ordinary car or SUV.
The Difference in Training Requirements for Truck Drivers vs. Other Drivers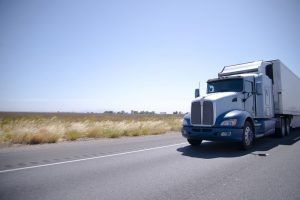 As everyday car drivers, we don't have to go to school for driving training. It's optional to take a driving course or obtain lessons from a driving instructor. But for many of us, a few lessons with a friend or family member is enough to prepare us for the required driving test and exam at our local Department of Motor Vehicles. Many states allow prospective drivers to obtain their driver's permit as young teenagers, though it's not typically mandatory to obtain a license. After passing a practical driving test and a knowledge-based test, you can obtain your driver's license. There's typically a minimum age requirement of 15 or 16 years.
Truck drivers, on the other hand, require specialized training, but they don't have to go to college or enroll in a higher-education program. Prospective truck drivers need to get a commercial driver's license, or a CDL. To obtain a CDL, prospective truck drivers have to satisfy multiple requirements set forth by the federal government and for the state in which the driver wants to be based.
At the top of the list of requirements is attending a commercial vehicle training program. Other requirements to apply for a Florida CDL, for example, include:
Be at least 18 years old
Be at least 21 years old for interstate and foreign operations
Possess an operator's license
Pass a vision test
Successfully pass the skills and knowledge tests
There are several types of endorsements that you may need depending on the type of commercial vehicles you want to drive. Additionally, if a truck driver's CDL expired over a year ago, they'll have to apply for a new CDL.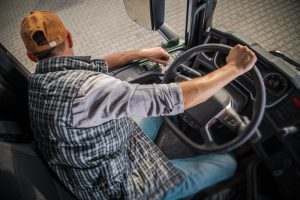 Prospective truck drivers will have to complete an entry-level driver training (ELDT) program before they can take the skills test (or the knowledge test for a Class C CDL). As the name implies, prospective truck drivers who are seeking to obtain a Class A or B CDL or endorsements to operate a commercial passenger vehicle, school bus, or commercial vehicle containing hazardous materials for the first time have to complete ELDT. A truck driver who already has a Class B CDL and is seeking to obtain a Class A CDL also has to complete ELDT.
The Federal Motor Carrier Safety Administration, the regulatory agency for the trucking industry, has a listing of approved driver training providers where prospective truck drivers can receive the necessary training to operate a commercial vehicle. Prospective truck drivers can apply for their Florida CDL while they're receiving their ELDT, but they can't take the skills test until they've completed their training.
Finally, prospective truck drivers have to obtain the Commercial Learner's Permit and possess it for at least 14 days before they can take their skill tests to obtain their CDL.
Why Truck Driver Training Requirements Are Important
A common cause of accidents is driver error due to inexperience. Truck accidents are no different. In fact, a lack of truck driving training is even more dangerous because safely operating a commercial vehicle requires vehicle-specific training. When truck drivers lack the proper training, they don't have the tools that are critical for reacting to unexpected scenarios while still safely driving the vehicle.
Contact the Truck Accident Attorneys at The Bruner Law Firm Now
Have you been injured in a truck accident that was a result of the truck driver's actions? Contact The Bruner Law Firm right away.
Our Fort Walton Beach truck accident attorneys have 30 years of experience helping those injured in truck accidents get the compensation they were entitled to for their injuries. We're aggressive in our approach to dealing with insurance and trucking companies. We're on your side, so we will advocate for your best interests and work tirelessly to get you the compensation you deserve.
Call the truck accident attorneys of The Bruner Law Firm at (850) 243-2222 today. We can discuss your case and how you may be able to obtain compensation for your injuries so that you can move forward with your recovery and rebuild your life.