If you or a loved one was injured in an accident with a truck that was not your fault, you could be entitled to compensation. That means filing an insurance claim with the trucking company's insurer, but you really don't want to get into this fight alone. Trucking companies are usually represented by experienced and skilled attorneys who fight tenaciously to protect their clients.
To successfully negotiate an insurance claim or litigate a personal injury lawsuit, you and your lawyer must have documentation that supports your claim. One way to support your case is through a truck driver's log.
This is a log the driver must keep that details the hours they've spent driving, resting during the day, or off duty. The log must include every hour of the 24 hours in a day with details of the total miles driven, as well as identifying information that links the travel log to the truck, trailer number, name of the carrier, and the driver.
In addition to a paper log, electronic logging devices (ELDs) are congressionally mandated to help create a safer environment for truck drivers and the vehicles with which they share the road. The electronic device makes it easier to track records and share data. The box synchronizes with the vehicle's engine to automatically record information.
Truck drivers and trucking companies must keep both a written and electric log from the ELD since the ELD doesn't have enough information to meet the regulatory requirements.
Not all trucks are mandated to use an ELD. For example, tow trucks and small vehicles making local deliveries do not use ELDs.  The devices rely on cellular connectivity to function properly. Trucking companies were mandated to upgrade their ELDs when cellular networks began shutting off their 3G functionality.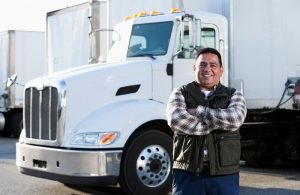 Truck Drivers Must Follow Work Hour Rules
According to the Federal Motor Carrier Safety Administration, truckers must follow strict limitations for the number of hours they may be behind the wheel. This is one of the largest differences between truck accidents and car accidents.
Truck drivers must follow these rules as well as complete a certain number of hours of training to get their commercial driver's license (CDL). The FMCSA regulates the hours that a truck driver can be on duty during a workday and the total number of hours they can drive in a week.
For example, a truck driver can drive a maximum of 11 hours a day and 70 hours in a consecutive seven to eight days. However, the driving log must indicate the number of hours they were off duty and the number of 30-minute breaks they took during a cumulative eight hours of driving.
Why Is the Log Important?
The logbook is a paper record that may be used to demonstrate how many hours a driver has been working. This can be important evidence to support your case. The driver's log must be always available for government officials or law enforcement.
After an accident involving a truck, the log helps determine whether the driver was following regulations. If it can be proven that the driver was not complying with FMCSA regulations, it supports your case that the driver or their employer is liable for the accident.
The ELD and the driver's manual logbook should provide information about the speed the truck was going just before the accident, how long it had been since the driver's last break, how long before the accident the driver applied the brakes, and whether the driver's airbag deployed. All this information can be used to support the theory that the driver was fatigued or distracted or driving recklessly.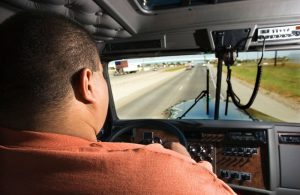 Experienced Florida Truck Accident Attorneys from The Bruner Law Firm Can Help
If you or a loved one were injured in a truck accident through the negligence of others, you may be entitled to compensation. Recovering damages can help pay for medical expenses and make up for lost wages when you are unable to work.
The compassionate and experienced attorneys truck accident attorneys at The Bruner Law Firm understand the financial and emotional burden that can follow a truck accident. We know that you have a unique story and we're ready to listen. After a devastating accident, it can feel like you are alone in the fight to protect your rights.
You should know that we are prepared to stand with you to help protect your future. Compensation cannot make up for the physical and emotional damage after a significant accident. However, recovering money from the at-fault party can help pay for your expenses and make the path to recovery just a little easier.
Call the Fort Walton Beach truck accident attorneys of The Bruner Law Firm today to schedule your free case evaluation. You'll meet with a personal injury attorney who will review your case information and advise you on your next best step. Call (850) 243-2222 today or contact us online to schedule your free consultation.