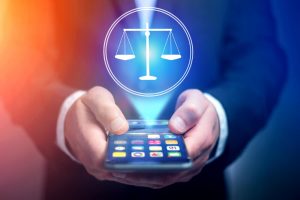 Nearly everyone regularly uses some form of social media. On average, people who use social media spend approximately two hours each day on social media sites. This means some people spend even more time. In addition to creating a dangerous form of distracted driving, social media posts can significantly damage your insurance claim after you have been physically injured in an accident.
As a quick reminder, insurance companies may use heartwarming slogans and cute mascots in their advertising campaigns, but their focus is on protecting their financial assets. If you were injured in an accident that was someone else's fault, the at-fault party's insurance company will send an insurance adjuster to collect facts they hope will disprove your claim. Insurance adjusters also use social media platforms to gather that information.
Don't Post on Social Media After an Accident
You might wonder how an insurance adjuster can find your social media posts. Even if your social media platforms are set to private so that only your friends and family can see your posts, insurance companies can still access the information. This happens through a process called "discovery."
If your negotiation with the insurance company does not yield fair compensation, you may choose to file a personal injury lawsuit. During the discovery phase of the lawsuit, attorneys from the other side can ask you to turn over even your private social media posts that relate to the accident.
It is also important to remember that social media companies store all the information that you have posted on their site, even anything that you deleted. This means that a court can also order the social media company to hand over all deleted posts.
Any information that you post on your social media accounts can compromise your case. Even those posts that are not about the accident or injury may be intentionally misconstrued to demonstrate that your injuries are not as significant as you claim. Attorneys for the responsible party will try to gather evidence to show they were not at fault or that you were partially at fault for your own injury.
A post that says you caused the accident can obviously be used against you. But even something as simple as "he came out of nowhere" can be used to show that you might not have been paying attention. The attorneys will also be looking for posts that show your injuries are not as bad as you say, such as pictures of you dancing, attending sporting events, or even a post that says you are "okay."
Suppose that you claim emotional pain after a particularly traumatic accident. Even if you have evidence from a therapist that shows you're suffering from post-traumatic stress disorder (PTSD), consistent cheerful posts can be used to show that your mental state is better than you claim.
Most importantly, anything you post on social media can be used to destroy your attorney-client confidentiality. In other words, under normal circumstances, anything you tell your attorney is private. However, this only applies if you and your lawyer are the only two people who know about it. Once you've revealed details on social media, the at-fault party's attorney can claim that you gave up your right to privacy.
Five Dos and Don'ts for Social Media Posts After an Accident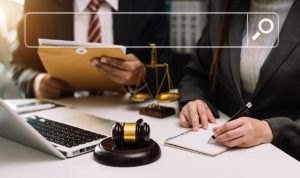 Don't post anything after an accident – Even an innocent picture or post can be used to oppose your claim. Anything that is posted on social media could be used to contradict your claim and ruin your case. This also applies to any check-ins on any platform. For example, don't sign in at your routine yoga or dance class, or post feedback on Yelp or Google for similar activities if your movements are restricted after the accident.
Don't accept new friends or followers on any platform – This is one way that insurance companies use to collect information. If you get a request from a person you don't know in real life, don't accept it.
Make your social media platforms private – Although lawyers can access your private social media posts, making your account private will make it more difficult for them to see your history.
Do not delete your posts – Even if you've already posted something that could hurt your personal injury claim, do not delete it. This can hurt you more than it helps. If posts are deleted after they've been requested by the opposition, it may look like you're tampering with evidence. Either way, the social media platform can access the information and give it to the opposing counsel.
Do not rant, rave, comment, or post – This cannot be stressed enough. Anything that you post on someone else's page can hurt your case. Anything your friends and family post can also hurt your case. Ask your friends and family not to post anything about you after the accident until your case has been completed.
Contact an Experienced Personal Injury Attorney for Help Today
If you were injured in an accident that was not your fault, you might be eligible for compensation to help pay your expenses and make up for lost wages. You want an experienced and skilled attorney to protect your rights and fight for fair compensation. Contact the Fort Walton Beach personal injury lawyers of The Bruner Law Firm today at (850) 243-2222 for your no-obligation, free consultation to discuss your case.