Fort Walton Beach Uber Accident Lawyers
If you sustained injuries in an Uber accident due to someone else's negligence, contact The Bruner Law Firm immediately. Our personal injury lawyers might be able to represent you in a case against the at-fault Uber driver or another negligent party. You could recover compensation for your lost wages, medical expenses, and other costs.
Uber is a popular service many people use regularly. Some request rides to work or school. Others use Uber for food delivery. It's a convenient option for meeting everyday needs. However, Uber drivers don't go through special training. They're normal people giving rides to the general public.
An accident can occur when you're a passenger in an Uber, or you're driving another vehicle that encounters an Uber. Someone else's carelessness can place you in harm's way and result in your injuries. It is your right to pursue legal action against that person if they are at fault for the crash.
The Bruner Law Firm is ready to seek justice on your behalf. We know how to investigate Uber accidents and gather evidence to prove what happened. Our legal team will work to hold the at-fault party liable for the crash and recover the money owed to you.
To learn more, call (850) 243-2222 today for your free consultation with one of our dedicated and trusted Fort Walton Beach car accident lawyers.
Steps to Take After an Uber Accident
If you sustain injuries in an accident involving an Uber driver, seeking medical treatment is critical. You must go to the hospital after leaving the accident scene. Going straight home to rest isn't a good idea. A doctor should evaluate your condition to diagnose you and devise a necessary treatment plan.
If you want to pursue legal action against the negligent Uber driver, you will need evidence. Medical records are valuable evidence, but you might not have the documentation you need if you don't start treating immediately after the crash.
Follow up with all recommended doctors after your initial treatment at the hospital. Listen to their orders, whether the physician instructs you to undergo X-rays, attend physical therapy, or consider a surgical procedure. You should continue treating your injury until you heal or medical providers release you from their care.
You should also maintain every document related to your case. Keep a copy of your medical records, receipts from buying prescriptions, doctor billing statements, and other relevant evidence. The records you maintain could help prove your injury and the expenses you incurred from the crash.
Hiring a Fort Walton Beach Uber accident lawyer from The Bruner Law Firm is also beneficial. You don't have to handle any of the legal aspects of your case with us by your side. We can take over the responsibility and complete each step on your behalf.
We will investigate the collision, file a claim, and negotiate a settlement with the insurance company. Our trial attorneys have extensive courtroom experience and can file a lawsuit if necessary.
Common Causes of Uber Accidents
The Uber driver isn't necessarily at fault for a collision involving an Uber vehicle. Anyone involved in the crash could be responsible for what happened. If the Uber driver isn't to blame, maybe another motorist's actions contributed.
The most common causes of Uber accidents include:
Tailgating
Unsafe lane changes
Failure to yield
You could be an Uber passenger, the driver or passenger of another vehicle, or a non-motorist, such as a pedestrian or a bicyclist. No matter your involvement in an Uber accident, you can seek legal action if you were injured and someone else is at fault for the crash.
Pursuing Compensation from Uber
You could hold the Uber driver liable for the accident if their actions contributed somehow. Uber provides insurance coverage to its drivers if a crash occurs. The available coverage depends on the circumstances below.
During trips and picking up riders
$1,000,000 in third-party liability for a covered accident
Waiting for a ride request or available
$50,000 per person for bodily injury
$100,000 per accident for bodily injury
$25,000 in property damage
Uber does not provide liability coverage if one of its drivers is in an accident when their app is off. When that happens, the driver's personal auto insurance will apply.
Compensation Available for an Uber Accident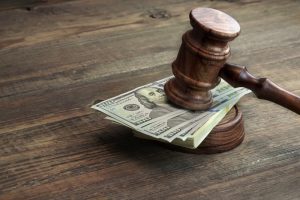 Since Florida follows a no-fault insurance system, anyone injured in a car crash must file a claim with their own insurance company first. State law requires every motorist to buy personal injury protection (PIP) insurance.
The minimum PIP limit allowed is $10,000. The coverage pays for reasonable and necessary medical expenses and lost wages up to the limit on the policy.
Once you exhaust your PIP limit, you can file a claim with the at-fault driver's auto insurance company. However, you must meet the serious injury threshold first. To meet this threshold, your injury must consist in whole or part of one of the following:
Permanent and significant scarring or disfigurement
Significant and permanent loss of an important bodily function
Permanent injury within a reasonable degree of medical probability, except disfigurement or scarring
Death
When you file your claim with the Uber driver's car insurance or Uber's liability insurance, you can recover compensation for losses like these:
Emotional distress
Lost wages
Lost earning capacity
Pain and suffering
Out-of-pocket expenses
Loss of enjoyment of life
Property damage
You can also pursue compensation for these losses when you file a lawsuit.
Statute of Limitations in Florida
Florida has a statute of limitations for car crashes that allows a four-year timeframe to file a lawsuit. That means you have four years from the date of the accident to initiate your lawsuit against the Uber driver or another negligent party.
Contact Us
The Bruner Law Firm has represented clients injured by others' wrongdoing since 1992. We provide effective and dependable representation to accident victims needing legal guidance and support. You will receive personalized attention from the moment you hire us, and we'll fight by your side until the end.
If you sustained injuries in an Uber accident caused by someone else, call us at (850) 243-2222 for a free consultation with one of our Fort Walton Beach Uber accident lawyers.