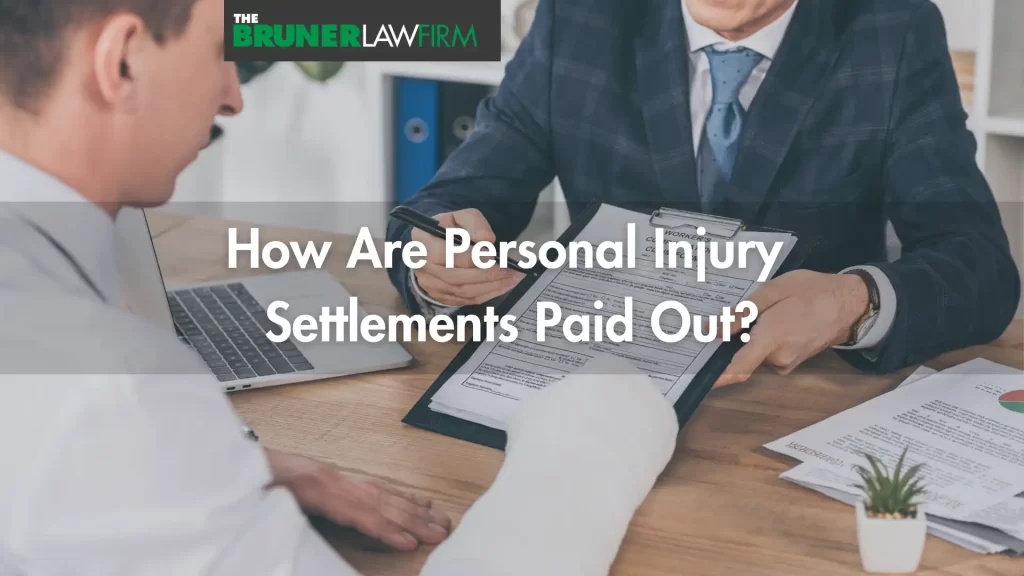 In the immediate aftermath of an accident, your physical health is the most critical issue to take care of. Your injuries can cause pain, limitations, and high-stress levels. However, the medical attention you require to address these issues can cost an overwhelming amount of money. If your injuries temporarily or permanently prevent you from working, you may wonder how you will ever be able to climb out of this financial hole.
If your injuries resulted from another party's negligence, you deserve compensation for your losses. You have the right to file a personal injury claim. Filing a claim and the process that follows can feel confusing for those who have never done it before, but an experienced personal injury attorney will take care of all the hard work for you. Nevertheless, you may still have questions about how your settlement will be paid out. Understanding how this process works may put your mind at ease as your lawyer works to secure the compensation you deserve.
What Forms Can a Personal Injury Settlement Take?
You will know the settlement amount at the end of the negotiation process between your lawyer and the at-fault party's insurance company. At this point, there will be an agreement about the form of the settlement. The two most common ways of paying out a personal injury settlement are a single lump-sum payment and a series of structured payments over a longer period.
Of these two options, lump-sum payments are more common. In this scenario, you would receive a one-time payment that will bring your claim to an end.
However, sometimes negotiations result in an agreement that you will receive a series of structured payments over the course of months or even years. This type of agreement often applies when you might need long-term medical care due to severe injury or debilitation.
You might have the option to choose between these two types of payouts. If this is the case, your personal injury lawyer will offer their assessment of which option will benefit you the most.
What Are the Pros and Cons of Lump-Sum Payments?
One-time payments for personal injury claims have their advantages and disadvantages.
In the pros column, lump-sum payments:
Allow you to access the entirety of your funds right away
Permit you to spend or invest your money however you see fit
Give you a way of covering any unexpected major expenses as they come up
The cons include:
The risk of losing money via unwise or unfortunate investments
The pressure of giving money away to those around you if they know that you have recently received a large sum
What Are the Pros and Cons of Structured Settlements?
As is the case with lump-sum payments, structured settlements also have advantages and disadvantages.
The advantages of structured payments include:
The guarantee that you will receive money on an ongoing basis
The knowledge that you will be able to cover your expenses well into the future
Less pressure to give your money away since you are receiving smaller payments each time
Disadvantages of structured settlements include:
The inability to handle significant expenses that might suddenly come up
More limited options when it comes to investing your money
How Will My Settlement Be Disbursed?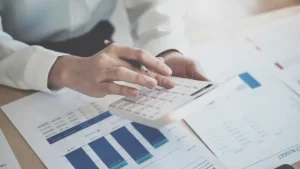 Once your attorney and the insurance company have fully agreed to the terms of the settlement, the insurance company will make out a check to your lawyer rather than directly to you. Your attorney will then work to negotiate lower amounts for any debts you may have incurred due to your injury, such as medical bills. They will also deduct their costs and legal fees. Once this is complete, you will receive the remainder of the payout.
Contact an Experienced Florida Personal Injury Attorney
If you have been injured in an accident in Florida, contact an experienced attorney as soon as possible. While some people attempt to negotiate settlements on their own, insurance companies may try to intimidate you into accepting a settlement that is far less than your losses require.
The skilled and knowledgeable Fort Walton Beach personal injury lawyers of The Bruner Law Firm have an excellent track record of fighting for our clients' best interests. Our team will work to recover the full and fair compensation you deserve. We are committed to making the personal injury claim as swift and effective as possible for you so that you can move on with your life.
Call us today at (850) 243-2222 or contact us online for a free consultation.
Related Posts: