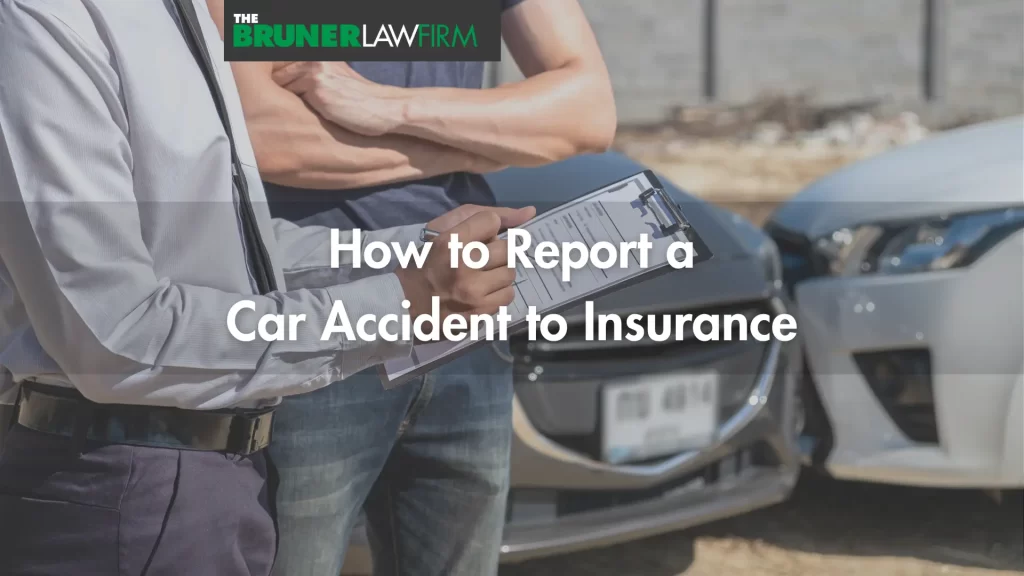 Whether it's a minor fender bender or a more serious crash, it's normal to feel a rush of fear, confusion, and stress after a car accident. The chaotic aftermath can be overwhelming, and a million questions are probably swirling around your mind: Are you okay? Is everyone else safe? What about the car? And then comes the inevitable: "What do I do now?"
Once you've called the police and sought medical attention for your injuries, the next step after a crash is to report the accident to the insurance company. However, be careful when you report a crash, as what you say to an insurance company can substantially impact your compensation. Our Fort Walton Beach car accident lawyers want you to have the tools to confidently work through this process. With this blog as your guide, you can rest easy knowing you've taken the proper steps after a collision.
Whose Insurance Company Do You Report the Crash To?
First things first: Which insurance company do you report the accident to? In Florida, the answer is to always report the crash to your insurer first. Florida is a no-fault insurance state, and every auto insurance policy must include $10,000 of Personal Injury Protection (PIP) coverage. Your PIP coverage covers 80 percent of your lost wages and medical bills after an accident, no matter who caused the crash.
While your PIP coverage is a big help after an accident, it might not be enough to cover all your losses, as a collision could easily cost you more than $10,000. If your losses exceed $10,000, you can file a claim against the other driver, though state law says you must have suffered a severe injury to step outside the no-fault system. According to the law, injuries that allow you to pursue a claim against another driver include:
Broken bones
Severe disfigurement
Any injury that significantly limits your use of a bodily system or function
Any injury that permanently limits your use of a bodily organ or member
Any injury that leaves you fully or substantially disabled for 90 days or more
One last thing to remember about filing a claim against another driver in Florida: While PIP coverage is a no-fault benefit, you must prove the other driver caused the crash before you can recover compensation from their insurance company. A legal professional can take care of a claim against the other driver and maximize your chances of recovering compensation.
Do's and Don'ts When Reporting a Crash to an Insurance Company
No matter how bad your injuries seem or whether you intend to file a claim against the other driver, you need to watch what you say when you report an accident. Keep the following tips in mind:
Do's:
Notify Your Insurance Company Promptly: The sooner you inform them, the better. Your insurer likely requires you to report an accident within a few days, and delays could complicate your claim.
Keep Records of All Communications: Whenever you speak with your insurance company, jot down the date, time, person you spoke with, and what you discussed. This could be helpful in case there are discrepancies later.
Get Medical Help: Even if you feel fine, seek a medical examination. Some injuries are not apparent immediately after an accident.
Don'ts:
Don't Admit Fault: It's natural to want to apologize after an accident, but avoid admitting fault, even if you think you caused it. Determining fault for a crash is a complex process, and you don't want to hurt your chances of recovering compensation.
Don't Sign Anything If You Don't Understand It: Don't sign any documents unless you're sure you understand their contents. If you're uncertain, consult a lawyer.
Don't Settle Immediately: Avoid the temptation to settle your claim hastily. You may discover additional injuries or damages later.
Don't Give a Recorded Statement Without Preparation: Your insurer might ask for a recorded statement about the crash. Talk to your lawyer beforehand to ensure your statement won't inadvertently harm your claim.
Don't Ignore Time Limits: Remember that there are time limits on personal injury filing claims. The statute of limitations in Florida for a personal injury lawsuit after a car accident is typically two years but check with a professional for specifics. (The statute of limitations for negligence-based lawsuits recently changed from four years to two under Gov. Ron DeSantis.)
While these general tips can help guide your initial actions, consulting an experienced personal injury attorney is always a good idea.
Let Our Florida Car Accident Attorneys Handle Your Claim
The best step you can take to protect your rights after a collision is to have an attorney handle your claim. A personal injury lawyer from The Bruner Law Firm can document your injuries, deal with the insurance companies on your behalf, and help you avoid issues that might derail your claim. Call (850) 243-2222 or fill out our contact form to learn how we can help after a collision.
Related Posts: