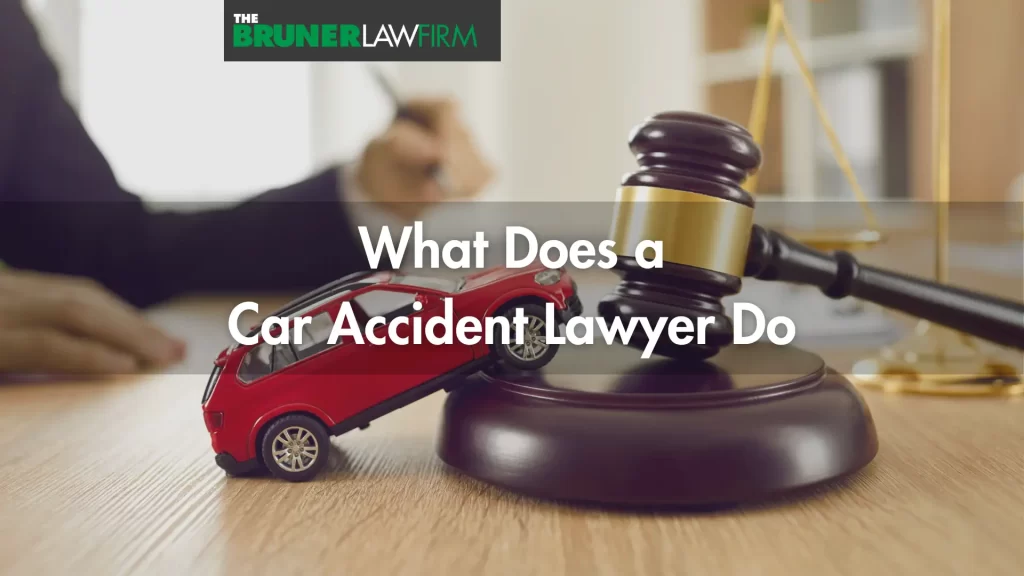 Every year, millions of people worldwide experience the sudden shock, fear, and confusion that come with a car accident. This traumatic event often leaves victims with several questions. "Who will pay for the damage? How do I recover my medical costs? What if the accident affects my ability to work?" If you find yourself grappling with these questions, a car accident lawyer could be your greatest ally.
A car accident lawyer, also known as a personal injury lawyer, assists victims of motor vehicle accidents. They help pursue financial compensation for physical injuries, emotional trauma, and other losses incurred due to the accident. Keep reading to learn more about what car accident lawyers do and how an attorney could help you after a wreck.
Investigate the Accident
One of the first things a car accident lawyer will do is thoroughly investigate the accident. This process may involve examining police reports, interviewing witnesses, reviewing medical records, and sometimes working with accident reconstruction experts. An investigation ensures that your claim accurately represents the incident and your injuries.
Handle Insurance Company Negotiations
After an accident, you may find yourself dealing with insurance companies. These corporations often prioritize their bottom line over your best interest. They may offer quick, lower-value car accident settlements or deny liability altogether. A car accident lawyer represents your interests, negotiates with the insurance companies on your behalf, and fights to pursue fair compensation for your injuries and other losses.
Determine the Value of Your Claim
Putting a dollar amount on the losses from a car accident can be complicated. A skilled car accident lawyer will consider multiple factors, such as the severity and emotional toll of your injuries, whether you can return to your job, and how your future might be affected. They will accurately calculate the value of your claim to help you seek the financial relief you deserve. Some of the most common types of compensation an injury victim pursues include:
Medical expenses – This includes compensation for past, present, and future medical treatments related to the accident. It may cover doctor visits, hospital stays, surgeries, medications, rehabilitation therapy, and necessary medical equipment.
Lost wages – If your injuries prevent you from working, temporarily or permanently, you may be compensated for the income you've lost and may lose in the future.
Property damage – This refers to the cost of repairing or replacing your vehicle and any other personal property damaged in the accident.
Pain and suffering – These damages compensate for the physical pain and emotional distress from the accident. This is often calculated based on your injuries' severity and long-term implications.
Prepare for Trial
While most car accident claims are resolved through negotiations outside of court, some cases go to trial. If so,  a car accident lawyer will prepare your case for trial, represent you in court, and strive to obtain the best possible outcome for you.
Navigate Complex Legal Processes
The legal procedures following a car accident can be complex and overwhelming, particularly when you're trying to recover from injuries. A car accident lawyer will help you navigate these complexities, such as filing legal documents correctly and within deadlines, interpreting laws and regulations, and understanding what to expect at each step of the process.
Protect Your Legal Rights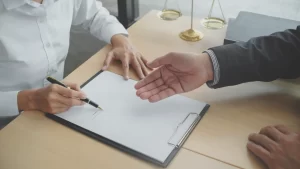 Finally, a car accident lawyer protects your legal rights. They ensure that no one takes advantage of your unfamiliarity with the law. They will educate you on your rights, advise you on the best course of action, and stand up for you if insurance companies or other parties threaten those rights.
The aftermath of a car accident can be a distressing and confusing time, filled with physical pain, emotional turmoil, and legal complexities. A competent car accident lawyer can shoulder your legal burden, enabling you to focus on recovery. By investigating your accident, handling insurance companies, determining the value of your claim, preparing for a possible trial, navigating complex legal processes, and protecting your rights, an attorney helps you pursue fair and just compensation for your losses.
Contact Our Car Accident Lawyers Today
If you or a loved one suffered harm in a car accident, you deserve to seek compensation and accountability. At The Bruner Law Firm, our experienced car accident lawyers can help you pursue financial relief for your medical bills, lost wages, and other losses. For over 30 years, we have helped injury victims throughout the Florida panhandle. Remember, it's not just about fighting a case; it's about rebuilding your life. Contact us online or at (850) 243-2222 for a free consultation with our Florida injury attorneys.
Related Posts: