If you have suffered injuries in an accident that another party caused, you may already know that you are entitled to recover compensation for your losses. That money can help cover expenses such as your injury-related medical treatment, wages you lost due to time missed at work, and other costs you incurred from the accident.
While some injured individuals attempt to file accident claims independently, working with a personal injury lawyer can help make the process far more straightforward. One reason for this is that many elements of personal injury claims can be challenging for those who do not have experience dealing with insurance companies. One of these elements is what is known as a demand letter.
What Is a Demand Letter?
In the context of personal injury law, a demand letter is a document a lawyer sends to an insurance company on your behalf. In the demand letter, your attorney will inform the insurance company that you are ready to negotiate the compensation you need for the losses associated with the injuries you suffered in the accident.
The letter aims to communicate why you are requesting compensation and the nature of your specific demands. It will include requests to cover financial losses such as medical expenses, lost wages, and property damage. It may also contain requests for compensation relating to losses that are more difficult to quantify, such as the pain and suffering you have endured due to the accident.
The demand letter will generally contain several sections, including:
Your identity
The at-fault party
Your reasoning for sending the demand letter
Information about your accident-related injuries
Evidence of the at-fault party's liability for the losses you have suffered in the accident
Specific demands for compensation within a reasonable timeframe
After the Demand Letter Is Sent
You may have to wait a few weeks or even a few months after your lawyer has sent the demand letter before you receive a response from the insurance company. The precise length of time will vary depending on the nature of your case, but your attorney will ensure that you receive any updates.
In some cases, an insurance company can take a long time to respond because they are processing a high number of claims at that time. They may also need to do some due diligence before responding to your letter.
In other cases, however, the insurance adjuster may deliberately attempt to stall the process. Since plaintiffs often grow impatient when the claim takes longer than they expect, the insurance company might view the delay as an opportunity to convince the injured party to accept a lowball offer. Your personal injury lawyer will not permit the insurance company to pressure you into accepting a settlement worth less than you deserve.
How Long After a Demand Letter Can I Expect Settlement?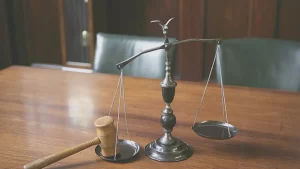 Each claim is unique, so the time you will have to wait to receive your settlement will vary according to your circumstances. While some people can expect their claims to be resolved between a few weeks and two months after their lawyer sends the demand letter, others will have to wait longer.
One factor that can make the process more complicated, and therefore more protracted, is if the insurance company undervalues your claim. In such situations, your lawyer will work to negotiate a more favorable deal for you. If the company rejects your claim outright, you and your lawyer may have to file a lawsuit and argue your case before a court. This process can take several months or even longer.
Working with a seasoned personal injury lawyer throughout the process will optimize your chances of a favorable outcome.
Contact an Experienced Florida Personal Injury Attorney
While it can be tempting to assume that you can handle your personal injury case by yourself, you may not be prepared for an insurance company's tactics to undervalue your claim. If you have suffered an injury in an accident in Florida, you need an experienced and skilled lawyer who can fight for your best interests. The Fort Walton Beach personal injury lawyers of The Bruner Law Firm have developed a reputation for excellence throughout the Emerald Coast. Our team will put that excellence to work for you, too. Call us today at (850) 243-2222 or contact us online for a free consultation.
Related Posts: