Many personal injury cases never go to court. Trials are costly and can go on for months or years, giving both sides an incentive to reach an amicable settlement through independent negotiations or an alternative dispute resolution process.
Our clients will frequently ask us how long a personal injury case takes to settle. Because every case has different circumstances, there is no single answer. We also cannot promise that your case will reach a particular outcome or resolve within a specific time frame. However, many cases will follow similar processes, with some steps happening quickly and others requiring more time and effort.
The Personal Injury Case Process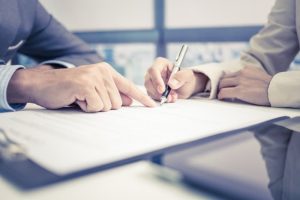 To estimate how long it may take to reach a settlement, you should understand how each step in the personal injury case process works.
After someone else injures you, you should seek immediate medical attention. The earlier you begin treatment, the better the outcome for your health. Obtaining medical treatment also creates a record of your injuries that you can use in your personal injury case. Insurance companies and courts will demand evidence that your injuries are as severe as you claim.
You should also find an attorney as soon as possible after the accident. While you focus on healing, your legal team will:
Obtain the necessary records and documentation
Investigate what happened leading up to the accident
Determine who may be responsible for compensating you
This investigation will take at least a few months to a year.
Once your lawyer's investigation concludes, they will write to the responsible party's insurer and demand fair compensation for your losses. Both sides may begin independent negotiations and propose different settlement amounts. You and your legal team will agree on a fair settlement ahead of time.
At any point, the parties may choose to enlist a mediator. Their goal is to move the case toward resolution, which may speed up the process.
If both sides agree to a settlement, they will draft and sign a settlement agreement. However, if negotiations are not fruitful, your legal team may file a lawsuit and take the case to court.
Know the Deadlines
Florida's statute of limitations establishes deadlines for personal injury lawsuits, depending on the specific kind of case. For example:
You have four years to file a personal injury lawsuit related to negligence.
You have two years to file a personal injury lawsuit related to medical malpractice.
A court may "toll," or pause, the deadline to file if:
The defendant left Florida after the accident and before the lawsuit was filed.
The defendant took steps to avoid being served court papers.
The injured person had a mental health condition at the time of the accident.
Your attorney can help you determine the deadlines that apply to your case. No matter which statutory deadlines apply, they will want to keep all options on the table for you, even if it means a trial is necessary. Therefore, they will try to reach your desired settlement before the deadline expires.
Consider the Circumstances and Don't Rush
While we understand our clients' urgent needs, we encourage them not to rush the legal process. A few scenarios to outline why this is important include:
Time to heal – For your lawyer to determine how much compensation to pursue, they need to know the extent of medical treatments you need and how long you will need them.
Missing injuries and losses – If you have injuries or losses that your legal team is not aware of before they send the demand letter, you will not be able to pursue compensation for them.
Defense disputes – Insurance company defense lawyers have significant resources to conduct their own investigations and protect their bottom line. They might challenge your allegation that their customer is responsible for causing your injuries.
Contact a Florida Panhandle Personal Injury Attorney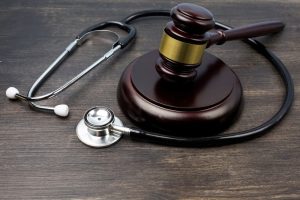 If you were hurt in an accident caused by someone else, the Fort Walton Beach personal injury attorneys at The Bruner Law Firm could fight for you. Since 1992, our firm has focused on defending clients' rights against insurance companies and negligent parties. Our reach spans throughout the Florida panhandle and southeastern Alabama. For a no-cost, no-obligation case evaluation, call (850) 243-2222 today.
Related Posts: