Car accidents can be a significant disruption to your life. The National Highway Traffic Safety Administration (NHTSA) estimates that over 5 million non-fatal crashes occur nationwide each year, with nearly 40,000 more resulting in death. Given these statistics, it's likely that most drivers will be involved in an auto accident that requires more than just a simple exchange of insurance information.
If you were injured in a car accident in Florida, you should know how the settlement process works. A settlement allows you to seek money from the at-fault driver or their insurance company. However, they won't be eager to pay. Hiring an attorney can give you peace of mind that your case is being handled correctly and that you won't miss out on any compensation.
At The Bruner Law Firm,  our legal team is dedicated to helping car accident victims receive the justice and compensation they deserve. Since 1992, we have put millions of dollars into the hands of our clients. We can take on your case for free and only get paid if we win. Contact us today at (850) 243-2222 to discuss your case and the potential legal options you have available.
How To File A Car Accident Claim
Florida is a no-fault state, so the compensation you receive after a car accident comes from your insurance company and plan. Filing a car accident claim through your insurance company is usually as simple as calling them on the phone or filling out information on a website portal.
To aid in this process, you can receive a crash report from the local police. The most recent Florida statutes require drivers in an accident that results in injury, death, or $500 or more in apparent damages to report it to the police.
Attorneys can help you with more than just lawsuits and negotiations. We can also help you through the initial claims process, which is especially important if you anticipate bills that far exceed your minimums.
When Will Settlements Occur?
Florida law requires a minimum of $10,000 of personal injury protection (PIP) and $10,000 of property damage liability. If costs associated with your accident exceed these amounts and the other driver is at fault, you can request compensation from the other driver and their insurance company. This can end in a settlement or a lawsuit, both highly complex processes that attorneys will help you navigate.
Types of Compensation
You might be eligible to pursue compensation for the following losses:
Alternative transportation costs
Unexpected expenses
Pain and suffering
Emotional and physical therapy
How Much Can I Receive?
Every car accident is different, so the compensation you can pursue will depend on the specifics of your case. However, given the minimum insurance requirements, bills can quickly add up, with no way for you to pay. The more severe your injuries, the likelier your settlement amount will increase. If another driver injures you or causes other losses, we will tirelessly seek the maximum compensation you deserve to cover your medical bills and other expenses.
Do I Need An Attorney To Receive A Settlement?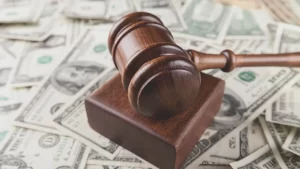 Hiring an experienced car accident attorney is highly recommended, no matter the severity of your accident. Paying as little as possible is what motivates the insurance companies. They employ various tricks to decrease your settlement number or stall the process. Luckily, our attorneys know these tricks. By working with an attorney, you know that a knowledgeable legal professional is always advocating for your rights and a fair settlement. A lawyer can help you by:
Investigating the accident to determine who is liable for your injuries
Gathering evidence to support your claim, including photos from the accident scene, eyewitness testimony, footage from traffic cameras, medical bills, and other documentation
Preparing and filing the necessary paperwork, including demand letters
Communicating with the insurers and other third parties on your behalf
Identifying all potential sources of compensation, including applicable insurance coverage
Negotiating with the insurance company for a full and fair settlement
Taking your case to trial, should settlement negotiations fail to seek maximum compensation
Contact A Car Accident Attorney
At The Bruner Law Firm, our priority when representing car accident victims is to help them fully pursue what they deserve. We have proudly served the community for over three decades and helped injury victims like you win substantial compensation in settlements and lawsuits. Contact us today at (850) 243-2222 or through our website to learn how we can assist you during this difficult time. Lastly, we never ask for upfront fees and only get paid when you do.
Related Posts: